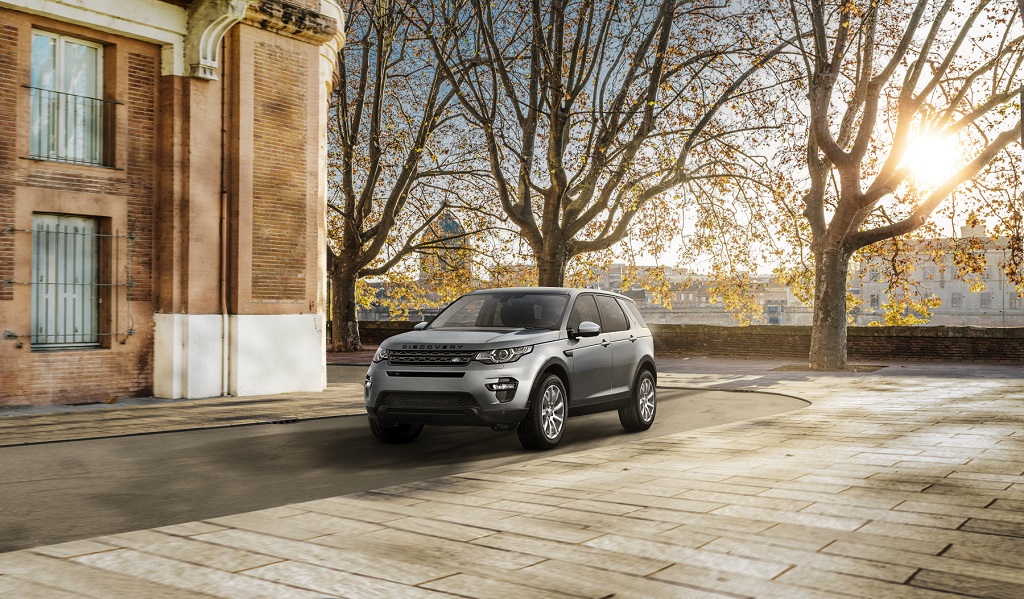 · Wi-Fi Hotspot & Pro Services now available on the new Model Year 2018 Land Rover Discovery Sport
· Model Year 2018 Land Rover Discovery Sport is powered by 2.0 l Ingenium Diesel powertrain
14th December 2017, New Delhi: Land Rover has introduced the Model Year 2018 Discovery Sport in India with a suite of advanced technology features. These include Wi-Fi Hotspot and Pro Services in addition to the existing InControl Apps feature.
The Wi-Fi Hotspot uses a customer sourced SIM to provide in car access to a 4G hotspot for up to eight devices. This allows passengers to simultaneously stay connected, work or be entertained throughout the journey.
A range of additional services that further enhance the vehicle's infotainment capabilities have been included under 'InControl – Pro Services' to deliver an even richer and more connected experience. Key features of these services include the following:
The Route Planner App – Available from Apple Store or Google Play Store, the App allows one to navigate to the end destination and sync routes with the vehicle's navigation system.
Commute Mode – This feature learns a regular route and displays diversions if there are delays on the existing regular route.
Sharing ETA – This feature allows sharing of updates with certain contacts on expected time of arrival (ETA) via SMS.
Rohit Suri, President & Managing Director, Jaguar Land Rover India Ltd. (JLRIL), said:
"The Discovery Sport has been enriched for Model Year 2018 to provide a more connected experience to our tech-savvy customers in India. This emphasises our commitment to offer the very latest in in-car infotainment and connected technologies."
Land Rover Product Portfolio in India
The Land Rover range in India also includes the Range Rover Evoque (starting at ₹ 44.44 Lakh), the All-New Discovery (starting at ₹ 71.38 Lakh), the New Range Rover Velar (starting at ₹ 78.83 Lakh), Range Rover Sport (starting at ₹ 93.82 Lakh) and Range Rover (starting at ₹ 166.42 Lakh). All prices mentioned are ex-showroom prices in India.
Land Rover Retailer Network in India
Land Rover vehicles are available in India through 26 authorised outlets in Ahmedabad, Aurangabad, Bengaluru, Bhubaneswar, Chandigarh, Chennai, Coimbatore, Delhi, Gurgaon, Hyderabad, Indore, Jaipur, Kolkata, Kochi, Karnal, Lucknow, Ludhiana, Mangalore, Mumbai, Nagpur, Noida, Pune, Raipur and Vijayawada.