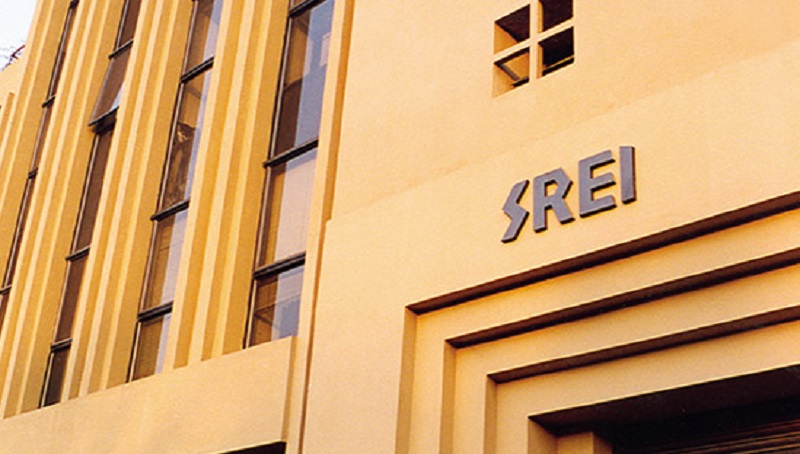 Construction equipment owners now have a reason to celebrate again. Srei Equipment Finance Limited ("SEFL"), one of India's largest equipment solution providers, has introduced a unique equipment exchange finance platform which will allow construction equipment owners an opportunity to exchange their old equipment for new ones and avail attractive financing solutions.
The exchange finance platform, 'Smart Exchange Finance', is a first-of-its-kind initiative which enables owners to replace their existing equipment with those having higher productivity, better technology and improved fuel efficiency. This financial assistance initiative will provide equipment buyers and sellers a market place on one single platform.
SEFL in association with JCB India unveiled the exchange finance platform in Jaipur, Rajasthan, enabling owners of JCB equipment to exchange their old equipment for new ones. SEFL provided one-stop financing assistance to the seller and the buyer for their new and old equipment at attractive terms and conditions.
Commenting on the occasion, Mr. Devendra Kumar Vyas, CEO, SEFL said: "We have conducted an innovative exchange finance programme. The phenomenal response highlights the need for such an event. It also gives us an opportunity to connect with customers on a continuous basis offering them an opportunity to exchange their old equipment for new ones with our financial assistance. Pre-owned construction equipment market in India is largely unorganised and our initiative helps buyers acquire used equipment at a fair value by directly interacting with the sellers. We believe it is a win-win situation for all customer segments, OEMs and Asset Finance Solution providers, like ours."
"We are delighted to have JCB India as our partner. The success of this event will encourage us to organise similar programmes in other locations across India in coming months," he added.
More than 100 customers participated in the auction.
"This is a splendid initiative. The platform will help equipment owners like us in replacing our existing equipment with new ones without any hassles and with easy financial schemes," said Mr. Khangar Singh Rajpurohit, a contractor from Jodhpur, who participated in the programme.
About Srei Equipment Finance Limited ("SEFL"):
SEFL has emerged as one of the major equipment financiers in the country. The company enjoys a pan-India presence with offices in 89 locations. SEFL has an experienced management team having significant expertise in the financial services sector.