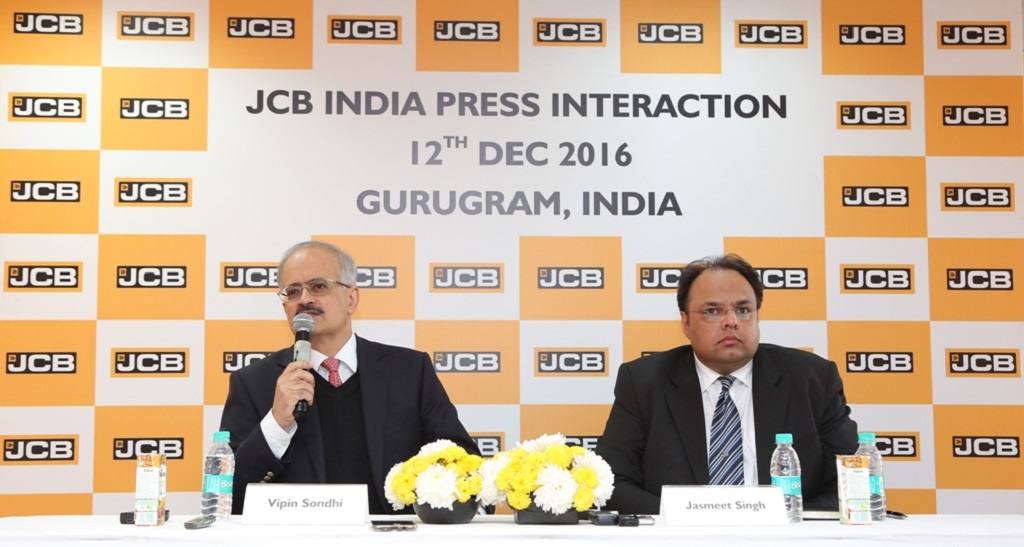 (India's Leading Earthmoving and Construction Equipment Manufacturer)
Diversifies its product portfolio; transforms into a full range infrastructure equipment partner with the launch of Excavators in the 22T, 30T, and 37T categories.
Launches the innovative new 11T Soil Compactor – the VM116 and the 5.5T Wheeled Loader – the 455ZX.
Introduces the 3T Mini Excavator
Launches the All New 2DX Backhoe Loader
JCB India Limited, India's leading manufacturer of Earthmoving and Construction Equipment, unveiled Seven new products at the Bauma Conexpo India 2016 at Gurugram. With this exciting new product line up, JCB has positioned itself into a full range infrastructure equipment partner. In the Excavators it launched the JCB 30Plus (3T Mini Excavator), the JCB 220LC Xtra (22T Tracked Excavator), the JCB 305LC (30T Tracked Excavator) and the JCB 370LC (37T Hydraulic Excavator).
It also launched the 5.5T Wheeled Loader, the 455ZX and the 11T Soil Compactor, the VM116 at the event. The event also saw JCB launch the new and versatile 2DX Backhoe Loader.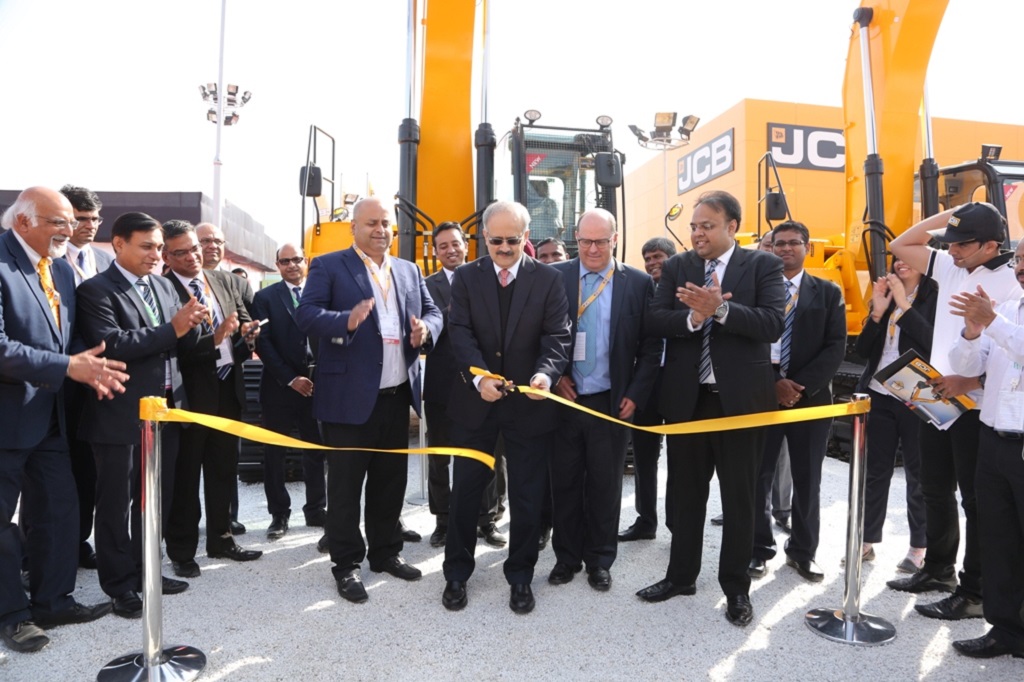 In addition to the above, during this 4 day event, JCB India exhibited its existing range of world-class Backhoe Loaders and the recently introduced Material Handling Equipment comprising of Telehandlers, Skid Steer Loaders and Super Loaders.
"We are delighted to be a part of Bauma ConExpo 2016. With the introduction of Seven new products, JCB is transforming into a full range infrastructure equipment partner. We have introduced a range of innovative machines many of which are in the larger equipment category. All of these revolutionary products are aimed at maximising productivity and profitability for our customers. These machines will be used in several sectors like Roads and Highways, Mining, Ports, Irrigation projects etc and will contribute towards building of India's infrastructure." said Mr. Vipin Sondhi, MD and CEO, JCB India Limited.
JCB also showcased its Diesel Gensets and Attachment range at the event and in addition to its best-in-class diesel engines, axles and gearboxes. JCB's Handtools, Powertools and range of Consumer Products also formed an impressive part of it display of products.
With Internet of things becoming an important part of our daily lives, visitors had a chance to witness this technology first-hand through JCB's Livelink, an innovative and advanced telematics technology that enables users to remotely monitor machines. It maximises the productivity of the machines by providing real time alerts on Service, Operation and Security benefits to the machines owners. Visitors also had a feel of Virtual Reality at the Virtual Reality room
"Going a step ahead in product support, we have also recently introduced the JCB Premier Line Solutions designed to give maximum value to our esteemed customers. It is a comprehensive range of customised support packages, innovatively designed to offer real time and proactive product support solutions." Mr. Vipin Sondhi added.
At present, JCB India has 63 dealers and over 650 outlets, making it the largest dealership network in the construction and earthmoving equipment industry. These outlets are spread across India employing over 6,000 trained professionals to cater to different customer requirements.