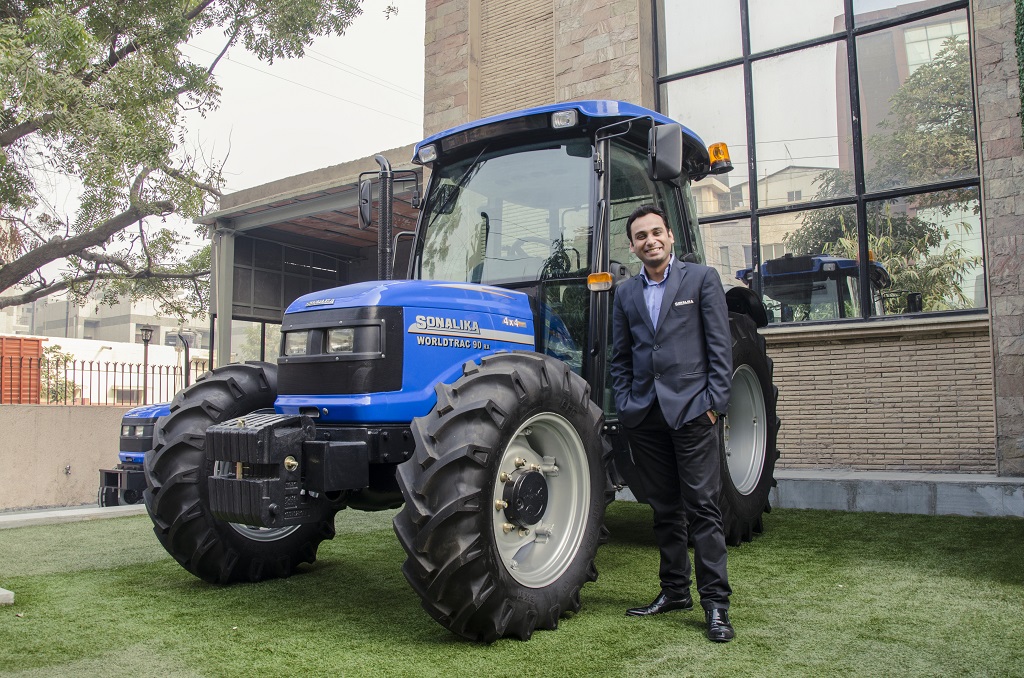 New Delhi, 06 June 2017: India's youngest and one of the fastest growing tractor manufacturer's, Sonalika International Tractors Ltd, continues its growth journey by registering a strong 26.2 % sale growth in May 2017. The company has reported the robust growth by selling 8335 tractors in both domestic and export markets against 6604  units, sold in May 2016. Sonalika ITL has further strengthened its position as 3rd largest tractor manufacturer by increasing its market share by 1.6% in May'17. Domestic sales were at 7267 units, as against 5738 units ( May '16) registering a highest volume growth of 26.6 %( in Domestic Market ) whereas Export stood at 1068 units recording 23.3% growth, This spike in sales is a testimony of their strong commitment of providing customers ergonomically designed products having unmatched performance and longevity.
Commenting on same, Mr. Raman Mittal, Executive Director of Sonalika ITL said; "We are delighted with the continued strong performance of the company. With a positive industry outlook and expected good monsoon this year, we endeavor to walk on this growth track in the future and aim to grow in double digits' on a month on month basis."
Placing India on the world map, Sonalika ITL is marketing its products in over 80 countries, including 25 European countries with product range from 20HP to 120HP, which are manufactured in India. Sonalika ITL has established the world's number one integrated tractor manufacturing plant with a 3 lakhs capacity equipped with world-class technologies at Hoshiarpur, Punjab. The new plant will provide a complete agricultural solution to cater to the needs of the global and domestic markets, matching international standards in quality.
About Sonalika International Tractors Ltd.
Sonalika International tractors Ltd. is the youngest and the 3rd largest tractor maker in India. Its world's number one integrated tractor manufacturing plant at Hoshiarpur has a capacity to produce 3 lakh units per annum. The company produces technologically superior tractors in a range from 20HP to 120HP and is recognized in both domestic as well as international markets as a formidable player. The company has earned the trust of over 7 lakhs customers in more than 80 countries in just 2 decades which is a remarkable feat. Sonalika ITL has been recently felicitated by The Economic Times publication as 'The Iconic Brand of India'.