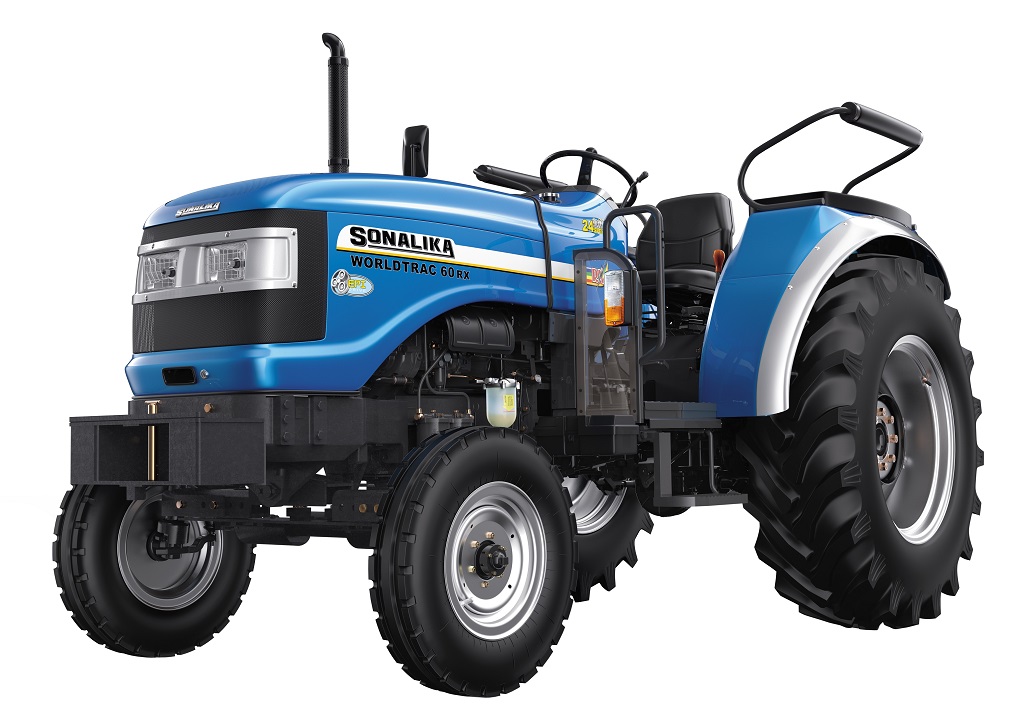 Further fortified its leadership position by achieving 17.6 % growth
Surpasses the Industry Average; trailing ahead of competitors
New Delhi, 10th July 2017: India's youngest and the third largest tractor brand, Sonalika International Tractors Ltd, created a sector milestone with global sales (domestic + exports) of 25,002 units, an industry-beating 17.6 % growth for the same quarter last year. This contributed to Sonalika ITL recording its highest-ever domestic quarterly sales of 22165 units, as against 18725 units for the same period last year; hence registered a strong growth of 18.4%.
For the month of June, the company's domestic sales touched 8379 units registering a growth of 10.3% over last year, while the exports for the month stood at 907 units. This breakthrough sales have led to increase in overall market share to 13%.
Commenting on this incredible growth, Raman Mittal, Executive Director, Sonalika ITL, said, "We are proud to have achieved such competitive numbers, this is yet another milestone for the company. Sonalika ITL is today a trusted brand among farmers across markets, in both India and abroad and the company has always focused on offering customized-solutions to all types of farming needs. Our domestic sale volumes were strengthened by a healthy monsoon this year, increasing awareness of mechanisation in increasing yield, and recent waiver on farm loans."
With an impressive growth trajectory across international and domestic markets, Sonalika continues its stronghold as India's third largest tractor maker, ranking ahead of industry players like Escorts (by 7441 units), John Deere (by 8510 units) and Case New Holland by 17073 units, at end of F 18- Q1.
Globally renowned for establishing the world's no. 1 integrated tractor manufacturing plant, Sonalika ITL has a capacity to produce 3 lakh units per annum. In only 2 decades of operations, the company has earned the trust of over 7 lakhs customers.
About Sonalika International Tractors Ltd.
Sonalika International Tractors Ltd.  Manufacturer of heavy duty tractor range, which produces technologically superior tractors in a range from 20HP to 120HP. Today, Sonalika ITL stands as 3rd largest tractor maker in India and is recognized in both domestic as well as international market as a formidable player. The company has earned the trust of over 7 lakhs customers in more than 80 countries in just 2 decades, which is a remarkable growth.
With the increasing demands of tractors globally and to fulfill this demand, Sonalika has established  World's No.1 integrated tractor manufacturing facility, strategically located in Hoshiarpur, Punjab. This plant has a capacity to manufacture approximately 3 lakhs tractors annually with a roll out time of 2 minutes per tractor. The company has strategic business partnership with Yanmar, Japan.