Themed " Re-Building the Nation, Responsibly: Connecting the Indian Vista with Improved Safety requirements & Environment Management"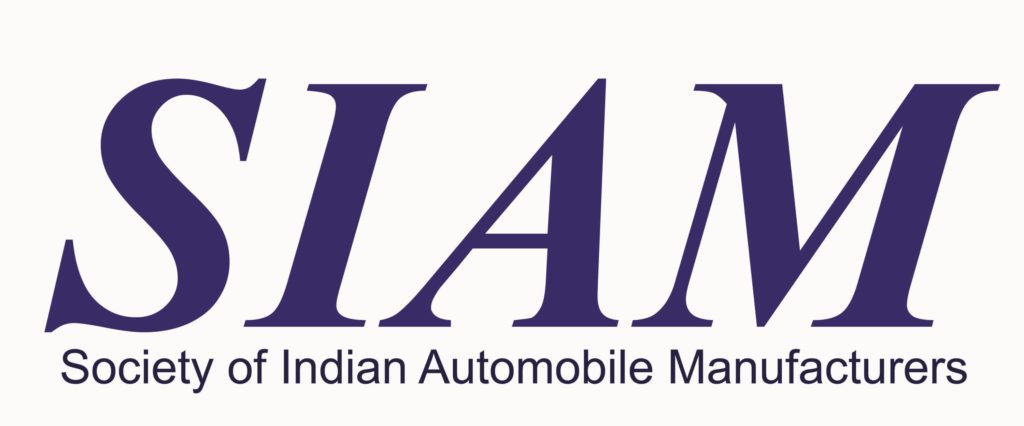 Mumbai, September 28th , 2020: Society for Automotive Fitness & Environment (SAFE), a SIAM initiative, organised its 21st edition of SAFE Annual Convention on 25th September 2020, on virtual platform. The Convention covered three major sessions, the Inaugural Session, Session on Road Safety and a session on Environment Protection.
The convention this year was themed around "Re-Building the Nation, Responsibly: Connecting the Indian Vista with Improved Safety Requirements & Environment Management". It focussed on disseminating information about the best practices adopted nationally and internationally for improvement of road safety and cleaner environment. The Convention was attended by Senior Government Officials, Policy Makers, automotive industry, regional transport authorities, road safety officers, traffic police, academia and – representatives from road safety stakeholder organisations.
The core objective of SAFE aimed at combining four 'E's' – Education, Enforcement, Engineering and Emergency Services to ensure safer driving habits, road discipline, safer vehicles and roads thereby reducing casualties and saving precious lives.
Mr A K Saseendran, Hon'ble Minister for Transport, Government of Kerala was the Chief Guest in the inaugural session, along with many road safety, environment and transport experts including Dr G K Pandey, Ex-Member, National Green Tribunal, Mr Dheeraj Sahu, IAS, Transport Commissioner, Government of Uttar Pradesh and Col. J M Pathania, Transport Commissioner, Government of Himachal Pradesh, and other delegates. All of them underlined the importance of sustainable mobility, safety on road and environmental protection initiatives of government, industry, NGO and other community stakeholders.
While the inaugural session delved into the Theme Paper Presentation made by Mr Devayan Dey, Director PwC on "Connecting the Indian Vista with Improved Safety Requirements & Environment Management" and address by Transport Minister, the second Session on Road Safety had deliberations on the initiatives undertaken by Himachal Pradesh, Telangana and Punjab on Road Safety in their respective States. The third session on Environment Protection had experts from Research institutes, OEMs and Government. They shared their journey of implementing projects on environment protection.
Welcoming all delegates and guests at the Convention, Mr Rajesh Menon, Director General, SIAM, commented, "It is my honour and proud privilege to learn that senior representatives from Government, OEMs, Component Manufacturers, Government officials from various departments, Academia Experts, NGOs, members of media and all other stakeholders have come forward to join us in this noble cause of road safety and protecting our environment. I am happy to note that Senior Industry Experts, Thought Leaders, Policy & Decision Makers from the Government, will be sharing their perspectives on topics such as road safety and environment protection."
Commenting on the work done by SAFE over the years, Mr Anupam Shrivastava, President, SAFE and Vice President, Bajaj Auto Ltd, said, "Road Safety is one of the primary concerns today. Over 1.35 million people die globally because of road accidents – 90% in developing countries and out of these, 11% are from India. SAFE has been working towards training students and drivers on safe driving, holding interactions with various Government departments on ensuring greener environment, among other things. When the COVID 19 pandemic struck in the first quarter of 2020, SAFE was quick to provide safety kits such as sanitisers, masks, free food and other hygiene products to thousands of commercial vehicle drivers. Additionally, we also provided ration to farmers. SAFE is committed to building the nation, responsible ensuring safer mobility and cleaner environment."
Mr Devayan Dey, Director, PwC presented the theme paper, titled, "A Step Towards Road Safety, Connecting the Indian Vista with Improved Safety Requirements".
In an encouraging discourse, Chief Guest, Mr A K Saseendran, Hon'ble Minister for Transport, Government of Kerala, commented, "Traffic accidents are one of the major socio-economic and health problems across the world and India is one of the severely affected country. The good news is that, the Government, NGOs and Corporates are working in tandem addressing one the most important social issue we are facing today as a country. The Government has been taking active steps in improving road infrastructure, road safety measures to minimise road accidents."
He added that, "Road accidents and fatalities in Kerala has reduced by 10% between November 2019 and March 2020 compared to the same period a year ago. We must not forget the fact that environmental protection is also vital for the present and future generations and it needs well entrenched concerted efforts from all stakeholders."
Speaking about the road safety situation in Uttar Pradesh, Guest of Honor, Mr Dheeraj Sahu, IAS, Transport Commissioner, Govt. of Uttar Pradesh, said that, "Road accidents are one of the primary cause of unnatural deaths in the world. Last year, 22000 people lost their lives to road accidents in UP. However, over the first 3 months of 2020, we have managed to reduce that number by 15%. In this regard, we adopted a two-pronged approach. The first approach was to set-up a coherent road safety strategy and ensure its robust implementation and the second was adaptation of technological best practices. By 2030, we are targeting to curb road accidents by 50%."
Shedding light on Hilly terrain issues in the State of Himachal Pradesh, Col. J M Pathania, Transport Commissioner, Government of Himachal Pradesh, said that, "Our primary aim was to focus on good governance for road safety. In fact, Himachal is the first State in the country to digitise all transport services online, as a part of its e-parivahan vyavastya, and for most services, the physical visits are not that needed. We also took initiatives to ensure that people are aware of how to avail of such services and also warranted its seamless real time delivery. In fact, we also launched a 360 degree road safety campaign to make road safety a culture. Between August and December 2019, we have been able to reduce incidences of road accidents by 7.62% and fatalities by around 6%."
Talking about the activities undertaken by the Government of Himachal Pradesh in addressing this issue, he added that, "We undertook road safety education for school children, worked on enforcement of traffic discipline, facilitated technology enabled training for drivers, opened road safety driving centres, organised nukkad nataks, painting events to spread awareness about road safety, started a facebook page, etc."
Other attendees who participated in the Convention included, Mr Prashant K Banerjee, Executive Director SIAM, Mr Ramashankar Pandey, Managing Director, Hella India, Mr T Krishna Prasad, IPS, DGP Road Safety Government of Telangana, Dr Navdeep K Asija, Traffic Advisor Government of Punjab, Mr Pankaj Gupta, Treasurer SAFE & Vice President Skoda Auto Volkswagen India Pvt Ltd, Mr Souvik Bhattacharjya, Associate Director, Integrated Policy Analysis Division TERI, Mr Manmohan Kalia, Joint Director Government of Punjab, Mr P Sankaramoorthy, Vice President & Head Hyundai Motor India Ltd and other stakeholders from the industry.
About SAFE
In order to achieve advancement of Inspection and Certification (I&C) of vehicles and reduced emission from in-use vehicles as also increased safety on roads, the Society of Indian Automobile Manufacturers (SIAM) has incorporated an independent body, Society for Automotive Fitness & Environment (SAFE). With memberships from Industry, Government, Testing Agencies, and NGOs, SAFE works to generate awareness among the various stakeholders regarding Inspection & Certification of in-use vehicles which would lead to safe vehicles and cleaner environment.SAFE organizes Inspection clinics for in-use vehicles and training workshops for emission technicians in various parts of the country. These programmes are aimed to create awareness on the importance of regular maintenance among vehicle owners. It is one of the most effective ways to control emission levels from vehicles in the country. In addition SAFE organizes seminars with State Governments and other stakeholders.SAFE has also undertaken several initiatives on Road Safety education of students, drivers and public at large. Through Road Safety Awareness Programmes, SAFE tries to apprise the community on traffic rules and also to inculcate correct and responsible attitude towards fellow road users.
SAFE is a catalyst in the automobile industry's endeavour to fulfil its commitment towards a cleaner and safer environment and will continue to support and enhance the industry's role as a responsible corporate citizen in the country.