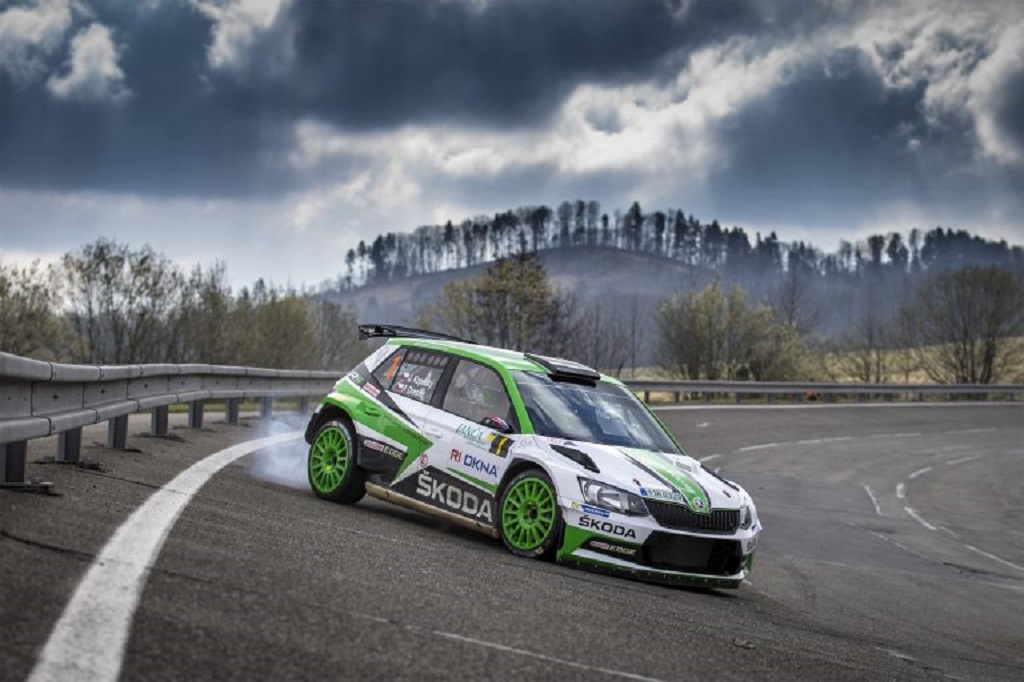 › Andreas Mikkelsen and Jan Kopecký head into battle in the FIA WRC2 tarmac classic with their ŠKODA R5
› Around 320 kilometres of special stages through a veritable labyrinth of corners are a true test of man and machine
› Three WRC rallies – three wins – ŠKODA heads for Corsica with a hat-trick
› ŠKODA Motorsport boss Michal Hrabánek: "This is where total concentration counts"
Mladá Boleslav, 4 April 2017 – After the icy mountain passes of the Rallye Monte Carlo, high-speed snow-covered tracks in Sweden and gravel trails through the mountains of Mexico, the world's toughest tarmac rally, the Tour de Corse (6-9 April 2017), awaits the ŠKODA teams. The organisers call it the rally of the 10.000 corners – although nobody so far has actually counted them. In Corsica, the fight against the clock faces virtually no straights longer than 50 metres.
There are only ten timed special stages up for grabs in Corsica – but they're all the tougher for their length. On Sunday, the penultimate test between Antisanti and Poggio di Nazza will put the drivers through their paces on a gruelling, non-stop sequence of corners over almost 54 kilometres. "This is where total concentration counts. Even the slightest error will be mercilessly punished," says ŠKODA Motorsport boss Michal Hrabánek, adding: "For the drivers, priority number one is to watch the tyres. If you attack it too aggressively, you pay the price with a dramatic loss of grip."
Calendar changes mean that the Tour de Corse is once more taking place in spring, with temperamental April always likely to throw a few weather tantrums on Corsica. Rally veterans recall well that this time of year can bring sudden rain or hail showers that immediately transform the passes into treacherous ice rinks – yet another factor that makes sure the Tour de Corse is packed with thrills and excitement.
While the ŠKODA works teams of Andreas Mikkelsen/Anders Jaeger and Jan Kopecký/Pavel Dresler have prepared for the special challenges of the Corsica rally with an extensive fitness programme, their racing machine, the ŠKODA FABIA R5, has also undergone a dedicated asphalt preparation. Shock absorbers and suspension have been modified to tarmac specifications and vehicle ride height was lowered as well.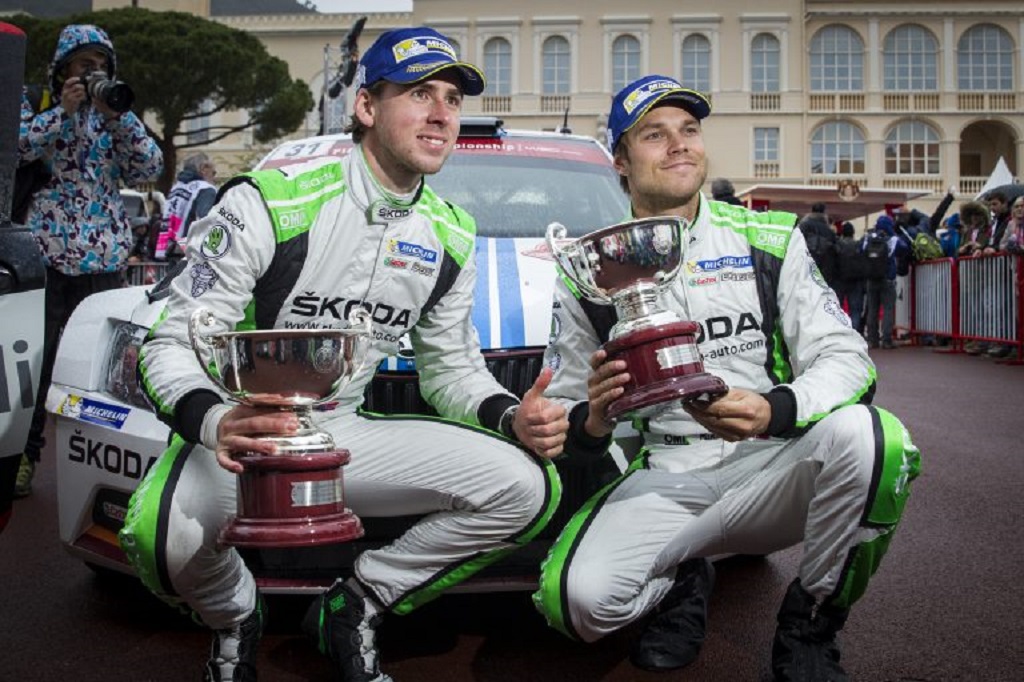 Andreas Mikkelsen, who drove for the first time as a guest driver at the Rallye Monte Carlo and scored an impressive victory, is looking forward to his second appearance as a works driver on the French Mediterranean island: "I'm happy that ŠKODA is putting its faith in me again and allowing me to drive the ŠKODA FABIA R5 once more in Corsica." Mikkelsen has demonstrated repeatedly in the past that he is one of the world's fastest rally drivers on asphalt. In 2015 and 2016 he came in third overall at the Tour de Corse. The Norwegian celebrated his first overall win at the WRC in 2015 at the Rally de España, most of which is run on asphalt.
Jan Kopecký is likewise eager to get going on the Mediterranean island: I was second in the WRC in Corsica last year. And in 2013 and 2012, when the rally was part of the European Rally Championship, I came in second overall both times. I certainly wouldn't object to moving up one place," says the Czech driver with a grin. Ahead of Corsica, Kopecký treated himself to a special asphalt warm-up, scoring a dominant win at the first race in the Czech Rally Championship 2017, the Rallye Valaská.
The ŠKODA works team travels to the island with an immaculate hat-trick. With victories by Andreas Mikkelsen (Rallye Monte Carlo) and Pontus Tidemand (who won in Sweden and Mexico, but is taking a break from the Tour de Corse), every single winner so far has driven a ŠKODA FABIA R5. In Corsica, four ambitious ŠKODA private teams are competing alongside the two works teams. With a total of 22 entrants, the WRC2 field is strong in both quality and quantity.