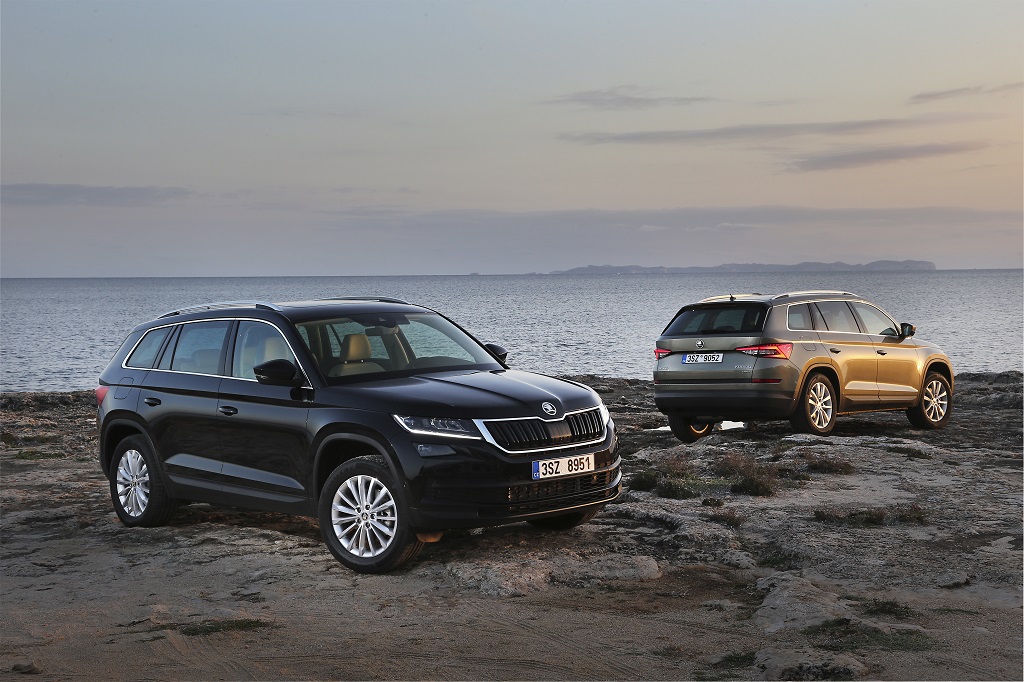 ŠKODA's new SUV voted best car for big families by British Top Gear Magazine
Maximum flexibility in everyday life thanks to largest boot in its class, up to seven seats and over 30 practical 'Simply Clever' solutions
ŠKODA KODIAQ heading to customers in February 2017
Top rating from Top Gear: The British auto magazine awards the ŠKODA KODIAQ best car for big families. The Czech carmaker's first large SUV impressed the panel with its high flexibility in everyday life, excellent price-performance ratio and as well as with its emotional design. The ŠKODA KODIAQ will be heading to customers in February 2017.
"Minimising stress is at the heart of the KODIAQ's mission," is the experts' verdict. "That's what its versatility is all about, because you never fear it won't ably put its shoulder to any task family life throws at it: fetching of stuff and carrying of people, hauling or going mildly off-road or defeating slippery roads. It's reassuring and safe, but it manages to avoid tedium."
With up to seven seats, 24 driver assistance systems, more than 30 'Simply Clever' solutions, a maximum trailer load of 2.5 tonnes and the largest boot in its class, the ŠKODA KODIAQ was a clear choice for the 'best car for large families' award. In addition to its high flexibility in everyday life, the Czech automaker's latest model also stood out due to its excellent price-performance ratio. An additional plus point in the jury's evaluation: the emotional design of the SUV. With the ŠKODA KODIAQ, the brand has transferred their expressive design language to the SUV segment for the first time. The distinctive interplay of elegant lines, sporty contours and a robust build symbolize protection and strength.
The latest model will be heading to the dealerships with all the brand's strengths in early 2017. The amount of room is characteristic of ŠKODA: with a length of 4.70 meters, a width of 1.88 meters and a wheelbase of 2.79 meters, the brand's engineers have maximized the interior space. This enables the vehicle to respond flexibly to various seating and cargo requirements – thanks also to the longitudinal and tilt-adjustable seats. In addition, the SUV scores with practical intelligence through numerous useful 'Simply Clever' solutions and innovative technologies, which would usually only be found in higher vehicle classes. ŠKODA is launching their broad SUV campaign with the brand's first large SUV.