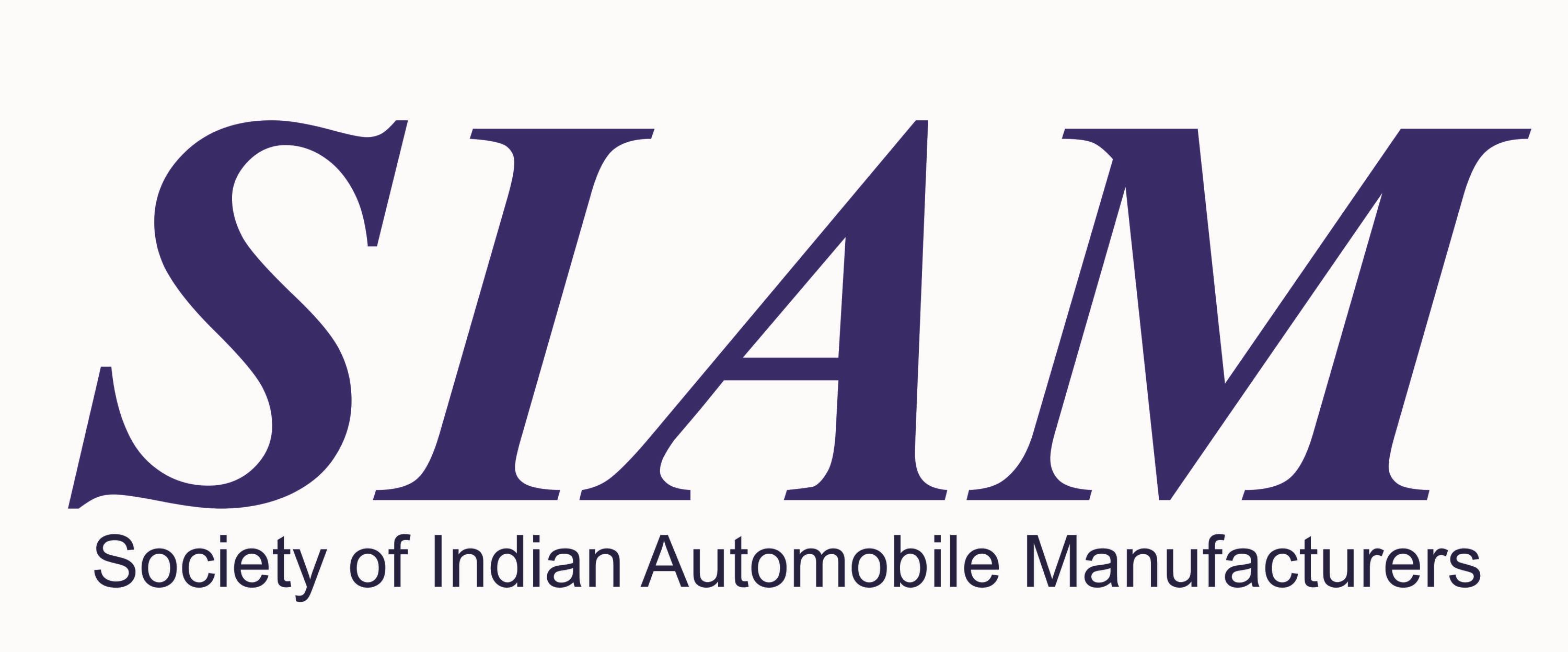 Government of Tamil Nadu and SIAM join hands for developing safer roads
21th July, 2017, Chennai: Society of Indian Automobile Manufactures (SIAM), in collaboration with Transport Department of Government of Tamil Nadu, today organized a conference on Road Safety and Future Safety & Emission Regulation for Automobiles in Chennai today.
The Conference was organized to discuss better practices, required to be adopted by government and private organization to make roads safer for both motorists and pedestrians. Special emphasis was put on promoting future emission and safety norms, while adhering to the safety and emission standard.
The inaugural session was commenced with a welcome address by Dr. N Saravanan, Immediate Past President, SAFE & Senior, Vice President, Ashok Leyland Ltd.  The  Guests of Honour, Mr. Amaresh Pujari, IPS, ADGP (State Traffic Planning Cell), Chennai, and Mr Dayanand Kataria, Principal Secretary / Transport Commissioner, Government ofTamil Nadu and Chief Guest Mr. M.R. Vijayabhaskar, Hon'ble Minister for Transport, Government of Tamil Nadu addressed the gathering during the inaugural session.The event was attended by prominent guest from the transport, polie, health, NHAI, STUs and and delegates from automotive industry.
Speaking on this occasion, Dr. N Saravanan said, "Road safety is a shared responsibility. We as manufacturers are committed to initiate steps to equip vehicles with safety technologies and support the practice of developing the culture of safer road. We see road safety as an important element of everyday life. We all have a role to play in making our roads safer. The automotive companies are the integral part of SIAM family and we are confident that with the support of Government and all other stakeholders, our efforts to make roads safer and develop sustainable road transport system are achievable. "
Speaking at the conference, Hon'ble Minister for Transport Thiru. MR. Vijaya Bhaskaran said, "This initiative by SIAM has brought in the much needed attention towards road safety and vehicle emission regulation. The sole cause to drive this conference is to reduce the road accident fatality rates. I insist automobile manufacturers to improvise on technologies that would reduce the possibilities/occurrences of road activities. Tamil Nadu Govt has taken numerous steps to reduce road accidents and will take stringent actions to bring down the accidents to half of what it is now in the future.
Guest of Honour, Mr Amaresh Pujari, IPS, ADGP (State Traffic Planning Cell), Chennai, during his address, said "Last to last year 1,77,423 were killed on Indian roads and every day around 190 people lose their lives on roads. For the first time ever in TN, the road fatalities has declined though small yet a significant drift. We have to sustain it, we will do that. We follow a multi prong strategy to achieve the mile stone in reducing fatal accidents in TN. We have built and invested in an institutional arrangement with a dedicated database logging every accident in the state. The data is saved on a real time basis, it has good analytics and throws patterns thereby helping us in analysing and addressing the areas of vulnerability. TN was the first state to introduce dedicated high-way patrolling which was followed suit by many other states, we are strengthening this further for the road safety purposes."
He quotes, "As per the guidelines of SC, under Section 19 of Motor vehicle act we will strictly monitor and take stringent action on the road rules and regulations offenders. We will not contend with spot fining only we will further proceed with the RTO's support and suspend the licence of the offender. Further, on repeated offence the license will be cancelled."
The Conference also held two different technical sessions. The first session highlighted Future Safety & Emission Regulations for Automobiles by industry leaders from Hero MotoCorp, Ford India, Ashok Leyland Ltd and Mahindra & Mahindra Ltd. And ARAI. Mr. K K Gandhi, Executive Director, SIAM, gave an overview of Indian Automobile Industry and Emission Standards.
The second session discussed the steps taken for Road Safety by Transport Department, Government of Tamil Nadu and Rajasthan  Speaker panel had industry leaders from Maruti Suzuki India Ltd , Honda Motorcycle & Scooter India, Eicher Motors and Hero MotoCorp Ltd .
The concluding session comprised of a panel discussion which was coordinated by Mr. Dayanand Kataria, IAS, Principal Secretary-Cum-Transport Commissioner, Government of Tamil Nadu. The panellist discussed the steps taken by government and corporate sector in bringing down the road fatalities in Tamil Nadu.
During his address, Mr Dayanand Kataria, IAS, Principal Secretary Cum Transport, Commissioner, Government of Tamil Nadu, said Mr. Dayanand Kataria, IAS, Principal Secretary/Transport Commissioner, Government of Tamil Nadu said, "As far as road accidents are concerned, TN is in the no 1 position in India wherein 15642 people have succumbed to road accidents in 2015 and 17218 people in 2016. 8452 people have been victims of accidents until last June 2017. Every year TN Government sanctions around 65 crores as accident relief funds and also the Government has allocated 475 crores for emergency support".
 He also added that a special cell has been set up in the transport commissioner's office as per SC 's order to analyze the occurrence of the accidents and reason out the ways to avoid any future mishaps around the same situation.
He praises the efforts taken by automotive industry in spreading the awareness on road safety by doing various projects all across the nation. He requested automotive industry to do more projects in Tamil Nadu also so that we all together can bring down the road fatalities in the state of Tamil Nadu.
About SIAM
The Society of Indian Automobile Manufacturers (SIAM) is a not-for-profit apex national body representing all major vehicle and vehicular engine manufacturers in India. SIAM works towards supporting sustainable development of the Indian Automobile Industry with the vision that India emerges as the destination of choice in the world for design and manufacture of automobiles. It also works towards facilitating enhancement of the competitiveness of the Indian Automobile Industry, reducing cost of vehicles, increasing productivity and achieving global standards of quality.