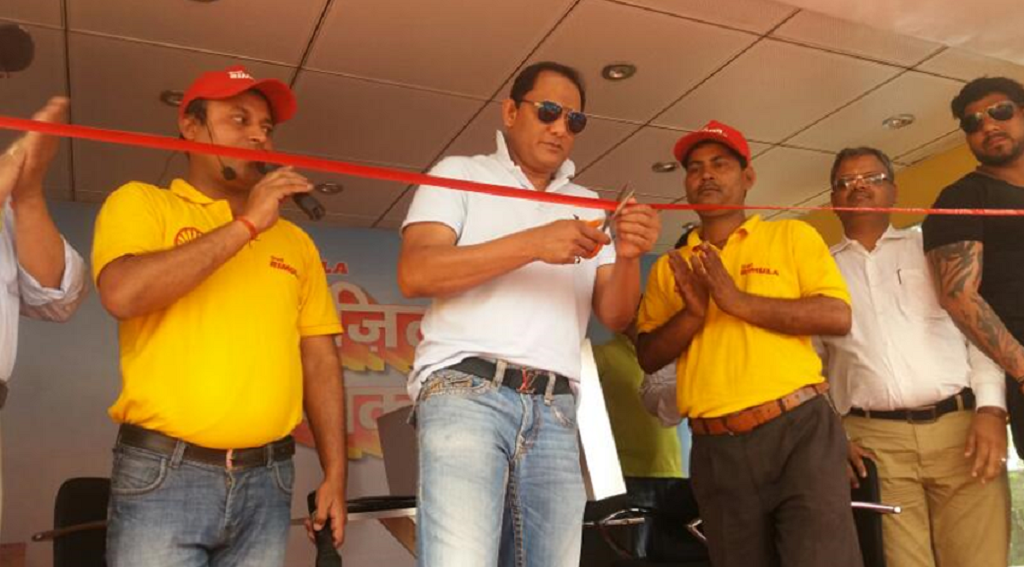 Campaign launched to celebrate Real heroes of India – trucking industry and farming value-chain
Acknowledges the contribution of these two critical industries in driving the nation forward
Shell Lubricants engages with over 9000 Drivers & Mechanics and over 7000 Farmers across the country
Promises to deliver unmatched value for truckers and farmers across India with 3% fuel economy and increase in oil drain interval
India, 27 April, 2017: Reaching out to its consumers to celebrate the true heroes of India from the trucking and farming industries, Shell Lubricants, the global market share leader in finished lubricants, recently announced the launch of its "Real Heroes" campaign.  The campaign is a consumer led initiative from Shell's 'Rimula' range of lubricants and aims at acknowledging the contribution of – valuable patrons who drive the nation forward- truckers and farmers. Shell Rimula aims to bring convenience in their lives, by promising to deliver unmatched value for truckers and farmers across India with 3% Fuel economy and increase in oil drain interval by 450 hours.
With the tagline, "Aap uthaye desh ki zimmedaari, toh hum kyon na nibhaye humhari", the campaign celebrates the contribution of consumers and Shell's role in making the lives of farmers and truckers easier by helping them save more. The initiative also highlights the benefits and value addition that an engine oil like Rimula can add to deliver unmatched value towards the progress of these industries.
Given the substantial dependence of the Indian economy on farmers and truckers for agriculture and transport of goods, it is essential to highlight and recognize their efforts and contribution to the industry. Shell's heavy duty engine oils have been designed to improve performance of truck engines because Shell understands that less downtime on the roads or in the fields and more savings is not only more economical but also allows farmers and truckers more personal time with their families.
As part of this initiative, Shell hosted more than 100 events spanning over 40 transport nagars and 60 mandis/ cooperatives. The objective of these events is to create awareness about road safety and enhance digital literacy among truckers and farmers by familiarizing them with the potential functionality of tools such as E- wallets. Shell engaged with over 9000 Drivers & Mechanics and over 7000 farmers. The campaign for truckers also includes 'reel heroes felicitating real heroes' and engaging with truckers & mechanics in the transport nagars. The brand engaged with Reel life heroes like former Cricketer Mohammad Azharuddin, Freestyle wrestler Geeta Phogat, former Cricketer Venkatesh Prasad, Cricketer Chiteshwar Pujara and Bhojpuri film actor Ravi Kishan across various key clusters in India. The reel heroes interacted and recognized the contribution of Farmers, Truckers and Mechanics to the Indian economy. For farmers, apart from internet lessons, Shell has exclusively planned Agri counselling sessions on Farm mechanisation, organic farming and tractor maintenance tips among other engaging kiosks.
Speaking about the campaign, Mr. Neeraj Bhatia, Chief Marketing Officer, Shell Lubricants India said, "Building on the resounding success of previous year's campaign of "Manzil aapki, saath humara", our strategy was to extend this a step further this year, with the launch of 'REAL HEROES campaign. Truckers and Farmers form the backbone of our Indian economy and help in contributing approximately 21% to India's GDP. At Shell Lubricants, we understand the needs and aspirations of our valuable patrons.  This year's campaign is our attempt to acknowledge and celebrate these real heroes of India. It is the pursuit of these real heroes that drives us every day to make products that can help them save more and deliver unmatched value for their contribution. We hope this further helps us to strengthen our bond with them and we shall continue to deliver greater value to their lives".
Some of the prominent products in the heavy- duty engine oil range include Shell Rimula T5E 10 W 40 where there is a fuel saving of up to 3% or upto INR 40,000* annually. Shell Rimula R4 reduces engine wear upto 61%*, and Rimula R3 X helps in delivering oil drain interval of up to 450 hours.
*as per specific conducted tests