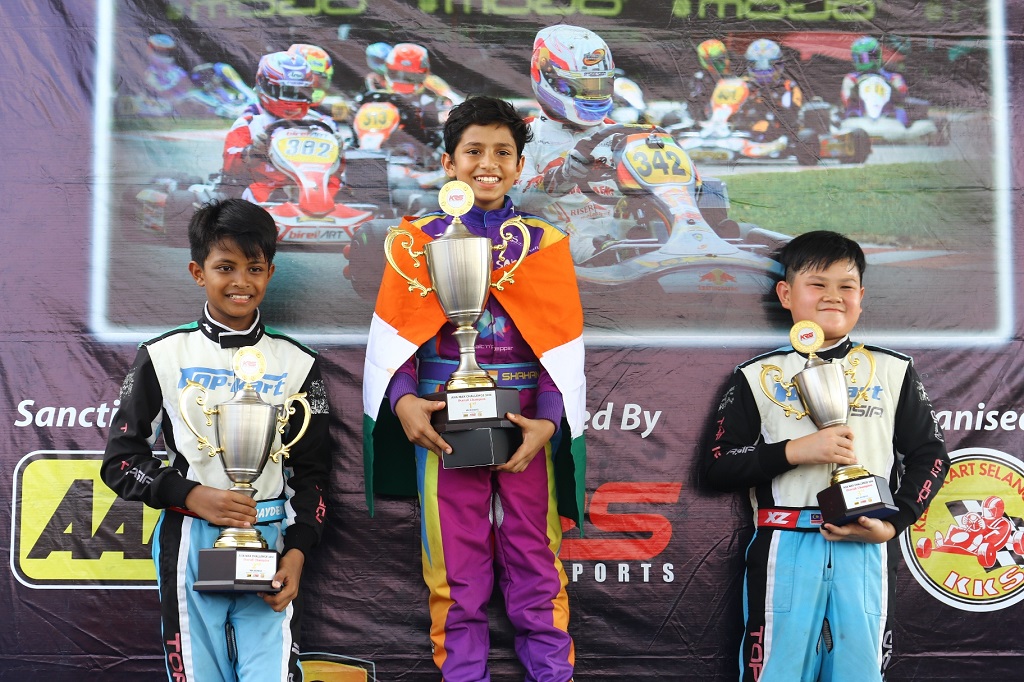 12-year old makes a heroic recovery after being hit by food poisoning
Took pole position in qualifying before clinching the title with four podiums in four races.
Young Indian racer Shahan Ali Mohsin created history as he became the first Indian racer to win the Asian Karting Champion Championship.
 The 12 year old Agra lad displayed a valiant performance during the final weekend after missing two days of track time due to a bout of food poisoning and staved off a strong challenge from his main Hayden Haikal to clinch the title here on Sunday.
The 12-year old will be now hoping for a repeat closer home in the JK Tyre National Rotax Max Karting Championship as well, with the final round scheduled on September 25. JK Tyre has been the pioneer of motorsports in India and it is only due to their massive contribution to the sports in the country that young prodigies like Shahan have emerged, who is now making India proud at the global stage.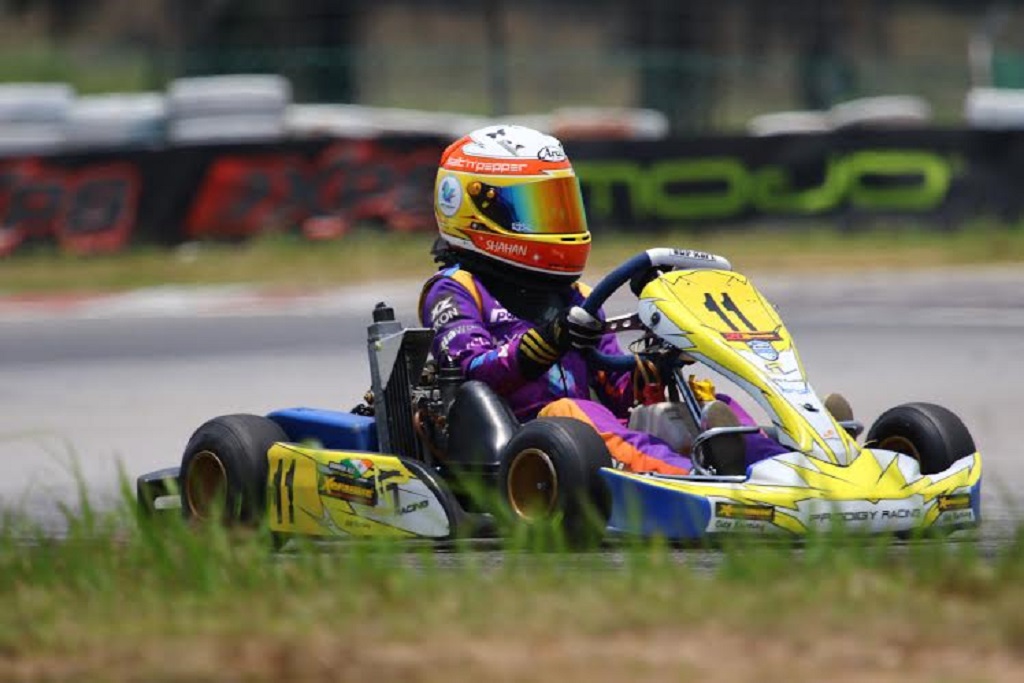 Shahan was not completely fit as he fought the infection which surfaced early on Thursday. He was severely dehydrated and the situation continued to worsen and his participation in the event became a major question while his rivals pounded the track throughout Thursday and Friday during practice sessions.
Shahan showed immense determination and hit the tracks on Saturday, even though he did not recover properly and right from the first practice session, he was in the mix for the top three spots albeit missing a few tenths from outright benchmark.
However, he almost magically put it together in qualifying – taking pole position by over two-tenths of a second (0.2 sec) – a dominating showing given the drivers from 2nd to 5th position were separated by just five-hundredth of a second (0.05 sec).
Shahan, who is leading the micro-max category of the JK Tyre National Rotax Max Karting Championship back home, carried his good form, coming into the weekend, with a five point lead in the the Micro Max championship table over his title rival Hayden Haikal. Therefore it was critical to have a clean weekend with no risks and no surprises and finish ahead of Hayden in all sessions possible which included two heat races, a pre-final and the final.
 In the two heat races, Shahan kept his composure despite a few brushes with Amer Harris, who was not in championship contention but was fighting aggressively for the win. Shahan had the bigger picture in mind and did not want to push his luck and risk a DNF. He drove with composure and finished second in both the heats ahead of his title rival Hayden who finished third in both the races.
 Staring second in the pre-finals, Shahan once again engaged in a fierce competition with Amer, with both the racers passing each other for the lead multiple times with Shahan eventually settling for second with Haikal finishing four seconds behind.
 With Shahan holding a slight advantage over his rivals, the championship battle was now set to go down to the wire. Amer, Hayden and Shahan were engaged in a three-way fight, with places being switched between the two championship contenders while Amer led at the front but not far away.
 Eventually Shahan settled for third with Hayden finishing second this time around; with the top three finishing within 0.2 seconds. Numbers were crunched and at the end of it – Shahan emerged four points ahead thanks to his consistent performance over the weekend which handed him the title.
 "It is really unbelievable. I was in a seriously bad shape just two days back and could not even think of driving a kart, let alone fight for the Asian Championship title," Shahan said.
 "The strength I got from having both my parents alongside me throughout was incredible and I still do not know how I managed to walk, get into the kart and get pole position in qualifying. I surprised even myself a little bit. Everything after that was a blur and thanks to Wai Leong and the entire Top Kart team for a superb setup and excellent strategy which helped us secure the title with the least amount of risk", he further added.
 Shahan is supported by Park Exports, Sakura, Dawar and Jas Exports.
FINAL RESULTS:
2016 KRS-KKS Asia Max Challenge
MICRO MAX (8-12 years)
Final Championship Standings
| | |
| --- | --- |
| CHAMPION | SHAHAN ALI MOHSIN (India) |
| 2nd | HAYDEN HAIKAL (Malaysia) |
| 3rd | OSCAR NG (Malaysia) |