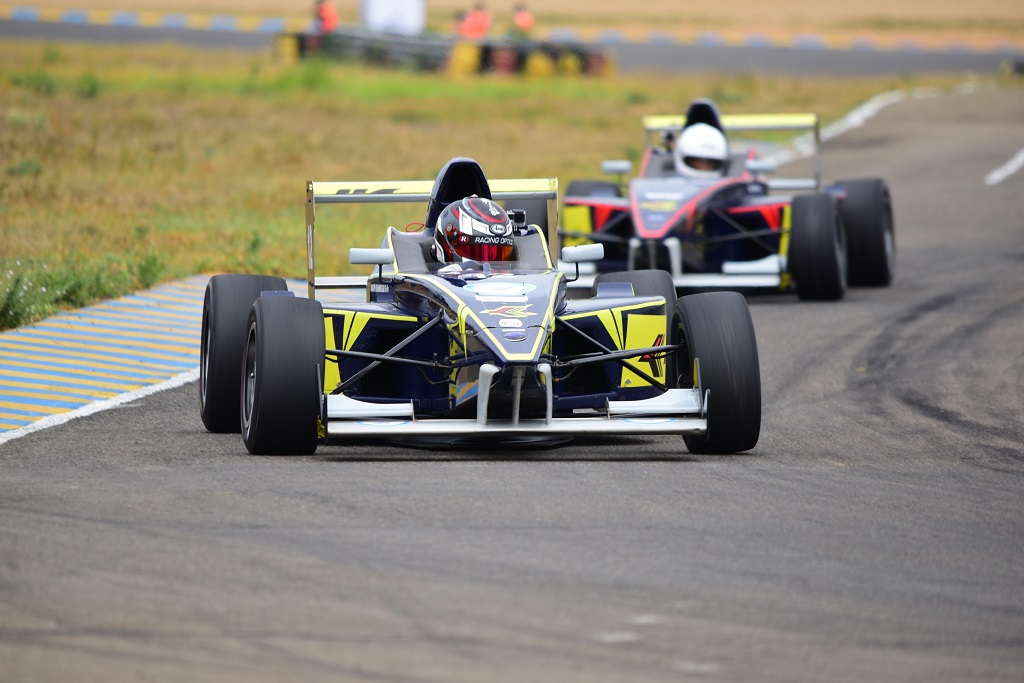 The 19th JK Tyre FMSCI National Racing Championship got off to a flying start, with Krishnaraaj Mahadik pulling off a dramatic win in Race 2 of the Euro JK 16 category here at the Kary Motor Speedway on Saturday.
The last race of the day proved to be the most exciting one as Akhil Rabindra's car went on a tailspin in the opening lap itself, forcing a restart. But a lot of action had already place. Ricky Donison had tried to power his way past the traffic at the lights but he was deemed to have jump-started and was penalised by 10 seconds, along with Dhruv Mohite for the same offence. It cost Donison a podium finish.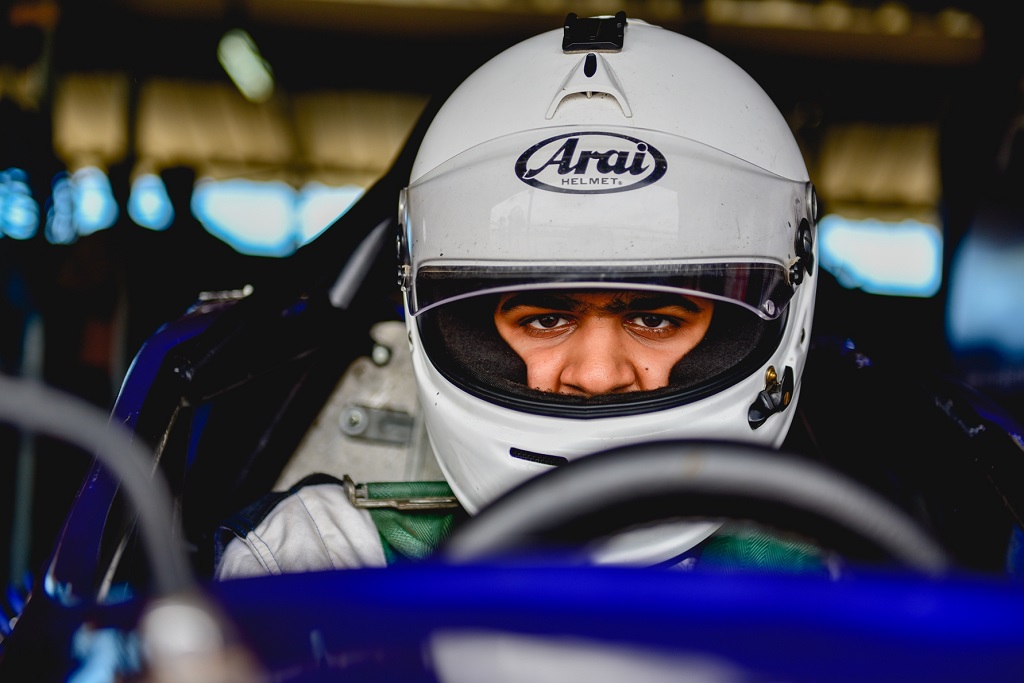 In fact, Donison, the current leader in the National Karting Championship, finished the race ahead of the pack, having taken the lead in the ninth lap which proved to be the fastest lap of the day, clocking 1:01.586 minutes. But his overexcitement at the start meant that he had to be satisfied with a sixth-place standing. Akhil only had a minor bruise in his hand but he could not resume his place. He is hoping that his car will be fine for the big day tomorrow.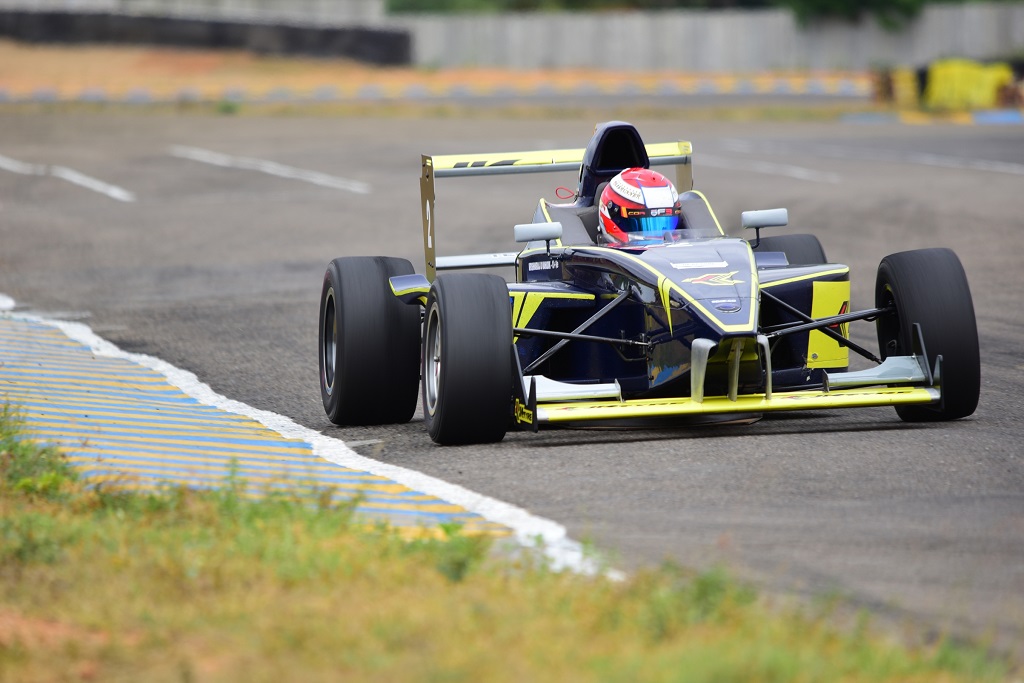 He had a much more fruitful morning, having finished second in Race 1 in the Euro JK 16. Kush Maini grabbed the honours there, winning the race in a canter and seeming set for an encore in the afternoon. But he slipped to the fifth place after the mishap at the start and the delayed resumption.
Mahadhik of Kolhapur, however, disregarded all the commotion around him and moved at a steady pace to take the most points in this race. Anindita Reddy of Hyderabad had the best day as he finished third in Race 1 and second in Race 2.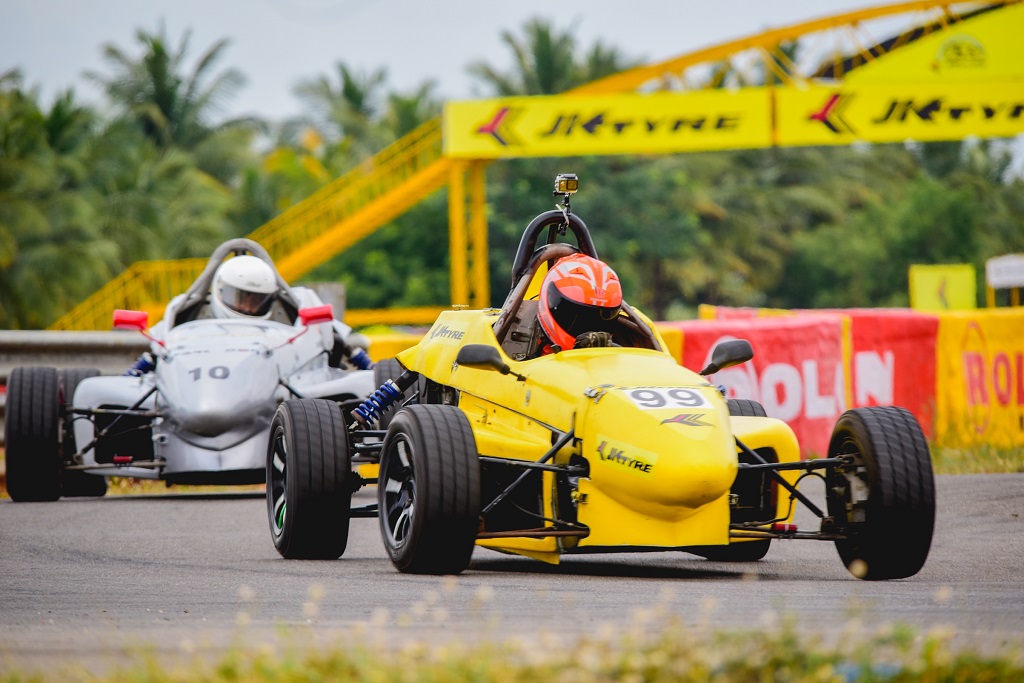 In the LGB Formula 4, Vishnu Prasad of Meco Racing won his first race of the weekend in a canter. He had to ward off a stiff challenge from Dark Don Racing's Sudarshan Rao and Ashwin Sundar.
Vishnu who is already having a decent run in the Karting Championship so far began the race as one of the strong contenders. He finished the 15 laps in 18:20.004 minutes, having clocked the fastest lap in the third in 1:11.202 minutes.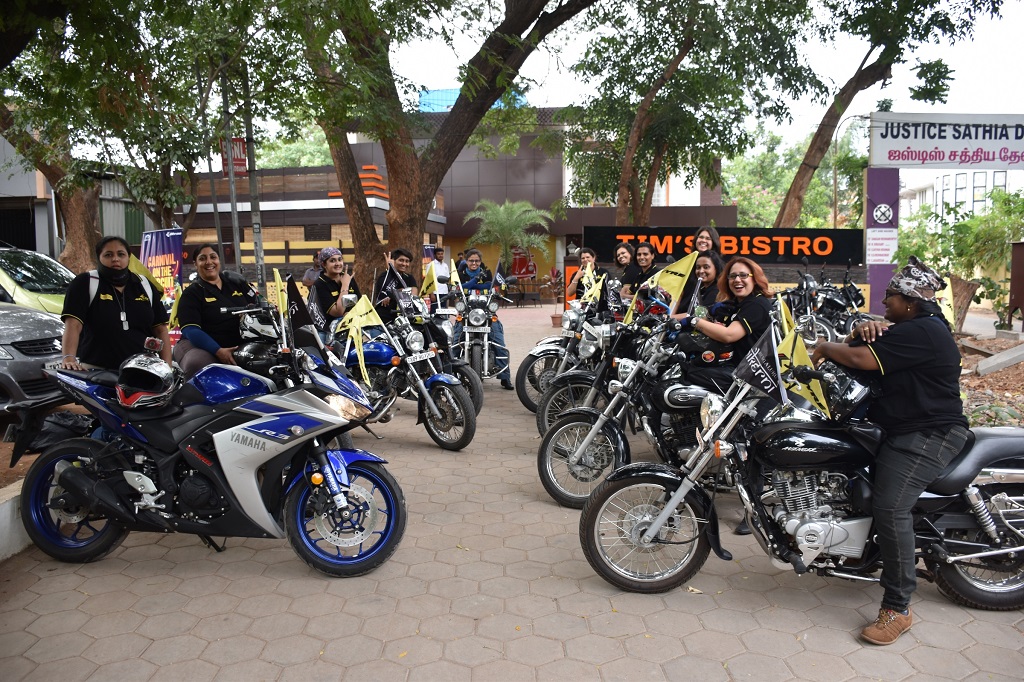 In the Indian Touring Cars, Ashish Ramaswamy of Red Rooster Performance proved to be best of the day, winning Race 1 easily. The Bangalore driver finished the 10 laps in 12.24.973 minutes. Prime Racing's Rajaram C and Vidyaprakash Damodaran both of Coimbatore, finished second and third.
Sunday promises to be an exciting day with two races in the Euro JK 16, two in the LGB Formula 4 and one in the ITC category.
 For live action, please log on to www.jktyremotorsport.com/live  on Sunday, 31st July 2016 1030hrs to 1600hrs.