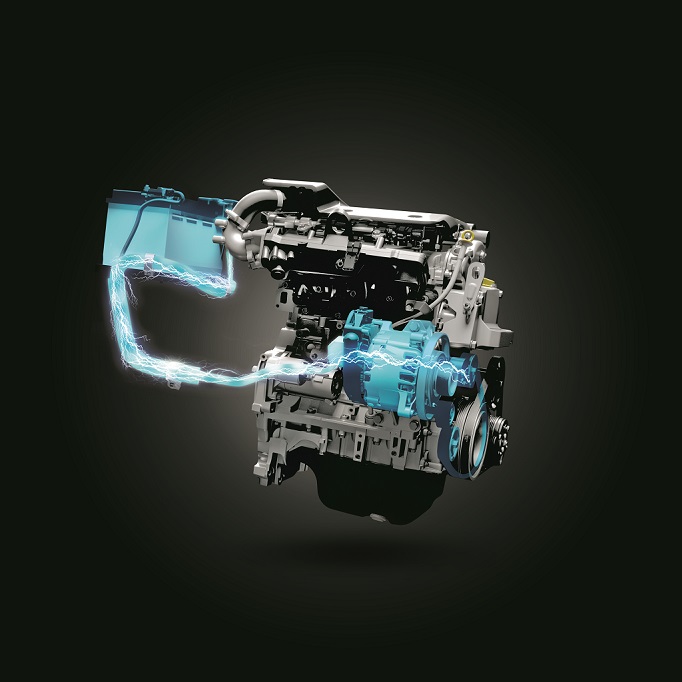 New Delhi, February 20, 2017: Maruti Suzuki India Limited, announced that its Smart Hybrid vehicles – Ciaz SHVS and Ertiga SHVS – have crossed cumulative sales of 100,000 units this month. This marks the success of Maruti Suzuki's efforts in hybrid and electric mobility in India.
Introduction of technologies like Smart Hybrid can only create a significant positive impact if they are made available to a larger section of customers. With this as a premise, Maruti Suzuki introduced India's first Smart Hybrid Vehicle, Ciaz SHVS on Sept 1, 2015. It subsequently introduced the technology in Ertiga Diesel in Oct 2015.
Smart Hybrid Vehicle by Suzuki (SHVS) is a technology which uses an Integrated Starter Generator (ISG) and an advanced high capacity battery to supplement the engine's power. SHVS technology makes it more efficient than the conventional set-up and saves energy while decelerating/braking.
Ciaz and Ertiga Smart Hybrid participate in Government of India's FAME India* scheme, which aims to promote Faster Adoption and Manufacturing of Hybrid and Electric vehicles in India.
Celebrating the success of SHVS sales, Mr. R S Kalsi, Executive Director, Marketing & Sales, Maruti Suzuki said, "As we move towards hybrid and electric cars, we see this as a first important step in this space. Both Ciaz SHVS and Ertiga SHVS are high on fuel efficiency, come with reduced running costs and lower levels of CO2 emission, thus making these popular among customers. The response we have received for SHVS equipped Ciaz and Ertiga encourages us to continue to invest in new technologies that support the environment while benefitting the customer."
Ciaz SHVS, with a certified fuel efficiency of 28.09km/l, tops the mileage chart in India. Ertiga SHVS, with 24.52 km/l, has set new bench marks in fuel efficiency in its category. Both vehicles are market leaders in their respective segments and illustrate the growing preference of Indian customers for greener and cleaner technologies like Smart Hybrids. SHVS equipped vehicles account for over 60% of volume of the two models.
Important features of SHVS technology:
Idle Start Stop – The engine stops automatically when the driver shifts the gear to neutral and releases clutch while the engine is idling. Restarts engine as soon as the clutch is pressed and the stored energy is used for this process
Engine Assist – The stored power in the advanced high capacity battery assists the engine during vehicle acceleration which improves efficiency and thus prevents wastage of fuel
Brake energy Regeneration: During deceleration / braking, ISG charges the advanced high capacity battery and provides energy to assist the engine's idle-stop-start function and helps the engine during acceleration.
Caring for the environment
Offering vehicles with enhanced performance, best-in-class fuel efficiency and reduced environmental impact is a priority for Maruti Suzuki. It has pioneered the introduction of environment friendly programs ahead of government regulations and the industry. Some of these include upgrading products to End of Life Vehicle (ELV) norms of Europe, production of BS-IV and E-10 compliant engines and introduction of factory-fitted CNG vehicles with i-GPI technology. Maruti Suzuki has also worked systematically towards reducing the CO2 emissions of its vehicles. Over the last few years it was able to reduce overall weighted average CO2 by over 15% through various initiatives like fuel efficiency improvement, introduction of new technologies and development of alternate fuel products. Presently, the Company offers alternate fuel option in six models, namely, Alto 800, Alto K10, Celerio, WagonR, Eeco and Ertiga with i-GPI CNG engine technology. The company has sold over 6 Lakh alternate fuel vehicles and 1 Lakh Smart Hybrid vehicles cumulatively, which has helped in offsetting about 4 lakh tons of CO2 emissions cumulatively.