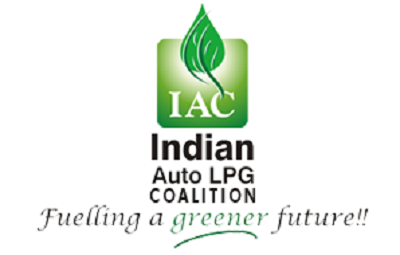 New Delhi, 16th August 2017:  The sale of Auto LPG in the country jumped 19 percent at 97 TMT in the first quarter of the current financial year as compared to the same quarter in the previous fiscal, the Indian Auto LPG Coalition reported today.
The sale of the Auto LPG in the April-June quarter last fiscal stood at 81 TMT.
Even as compared to the immediate preceding quarter (Jan-March2017), the sales have increased 7.3 percent. For period January –March 2017, the total sales recorded was 90.4 TMT.
"We are seeing a continued trend of increased sales. The impressive jump in sale of Auto LPG, probably the most viable alternate auto fuel today, can be attributed to two key factors. One, continued high delta with Petrol and Diesel and thus much lower running costs and two, increasing awareness among people to mitigate environmental pollution. People increasingly realize that they must step forward to do their bit. One very easy way to do it is by choosing environmentally clean vehicles like Auto LPG. Ready and wide availability of the Auto LPG is another reason for an increased acceptance of this fuel among the people" says Mr Suyash Gupta, Director General of the Indian Auto LPG Coalition (IAC).
There was a reduction in price of Auto LPG in October 2016 by oil companies Indian Oil, HPCL, and BPCL, making the fuel about 50 per cent cheaper than petrol. Following this price reduction, the sales jumped by 16 per cent in the period between October 1, 2016 and December 31, 2016. The overall economics of having Auto LPG as the fuel in one car is all the more attractive now.
This fuel is also readily available in more than 500 cities with more than 1100 stations.
"As fast deteriorating air quality keepsincreasing the health toll, there is bound to be an increased usage of clean fuels in the country. Auto LPG has emerged as a dependable fuel that's not only safe, but also a tried and tested option for the OEMs, both globally and in India." says Mr Gupta.
Auto LPG emits up to 120 times lesser particulate emissions than diesel vehicles; 96% lesser nitrogen dioxides (NOx) than diesel; 68% lesser NOx than petrol and significantly lower NOx and HC than CNG. Also, auto LPG emits about 22% lower carbon dioxide (CO2) than petrol which is comparable to the CO2 emissions of CNG. At the same time, it is much cheaper than petrol, diesel and CNG.
Globally, Auto LPG is the third most commonly used automotive fuel after Petrol and Diesel. Over 26 million vehicles across 70 countries use Auto LPG to help clean their urban environment. Globally seven of the ten largest car manufacturers produce LPG powered cars.
The use of LPG as an automotive fuel became legal in India with effect from April 24, 2000.
About IAC:
Indian Auto LPG Coalition (IAC) is the nodal body for the promotion of Auto LPG in India. Members of the Coalition include the Oil Sector PSUs, Private Auto LPG marketers, Kit Suppliers and Equipment manufacturers. The Coalition works very closely with the World LPG Association, Society of Indian Automobile Manufacturers and Automotive Research Association of India.
IAC is also a member of "Central Motor Vehicle Rules – Technical Standing Committee" (CMVR-TSC) & "Standing Committee on Emission Legislation" (SCOE), TED26 (Bureau of Indian Standards), Government of India.