Introduces a unique collection of gear inspired by custom-built motorcycles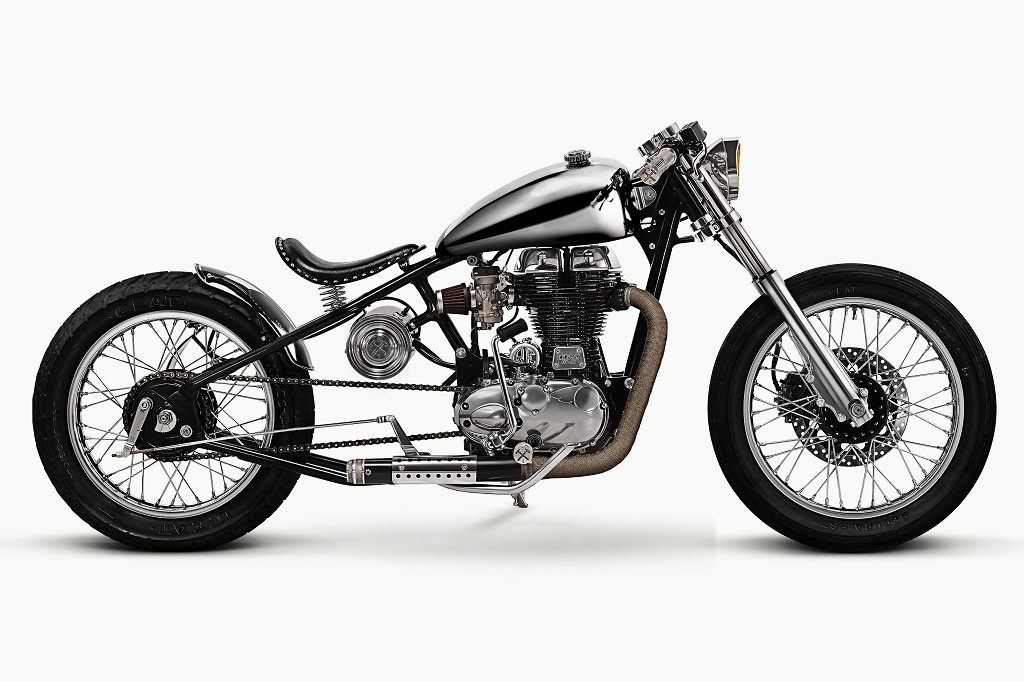 New Delhi, 20 June 2017: Royal Enfield, world's oldest motorcycle brand in continuous production, has collaborated with four popular custom-building companies: Inline Three, TNT Motorcycles, Bull City Customs and Bombay Custom Works to fuel the era of free-expression where motorcyclists are looking for ways to flaunt their style and eccentricity. With this association Royal Enfield's best selling models: Classic 500 and Continental GT have been curated into distinctive custom-motorcycles reflecting the true spirit of personalisation. Celebrating this collaboration, Royal Enfield has also introduced a refreshed collection of gear inspired by these uniquely crafted motorcycles.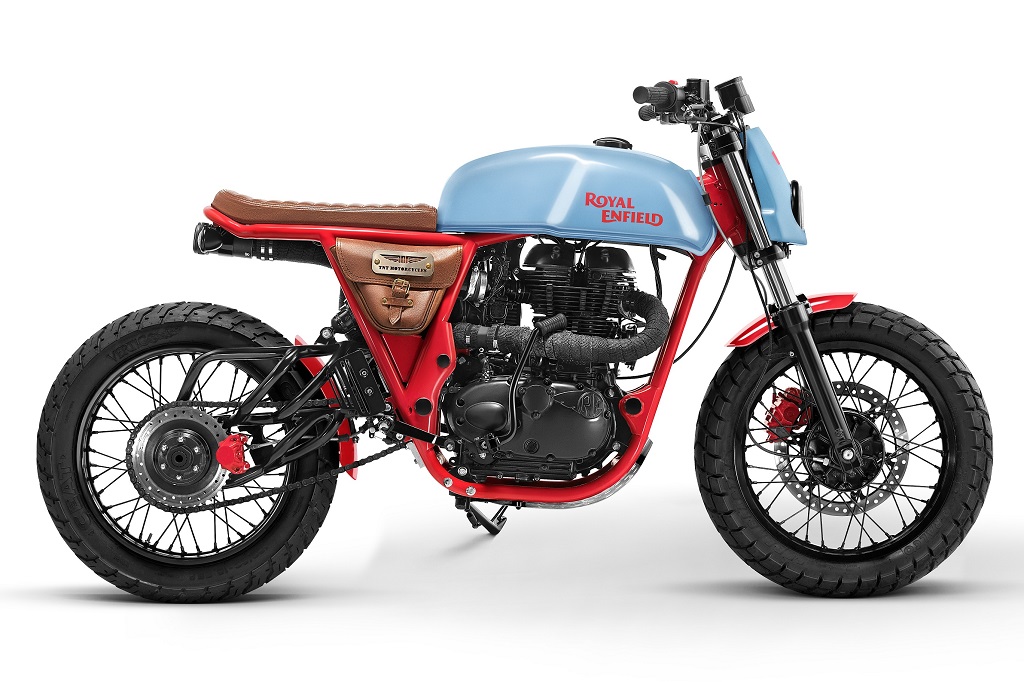 While India has become the largest two-wheeler market in the world, not too surprisingly, Royal Enfield still remains the consistent favourite of this community of custom-builders & aficionados.  The four custom builders have followed unique themes to resonate with the expressive generation of India which includes bold melange of colours, chrome accentuation, concoction of copper with wood and the blending of metal with leather.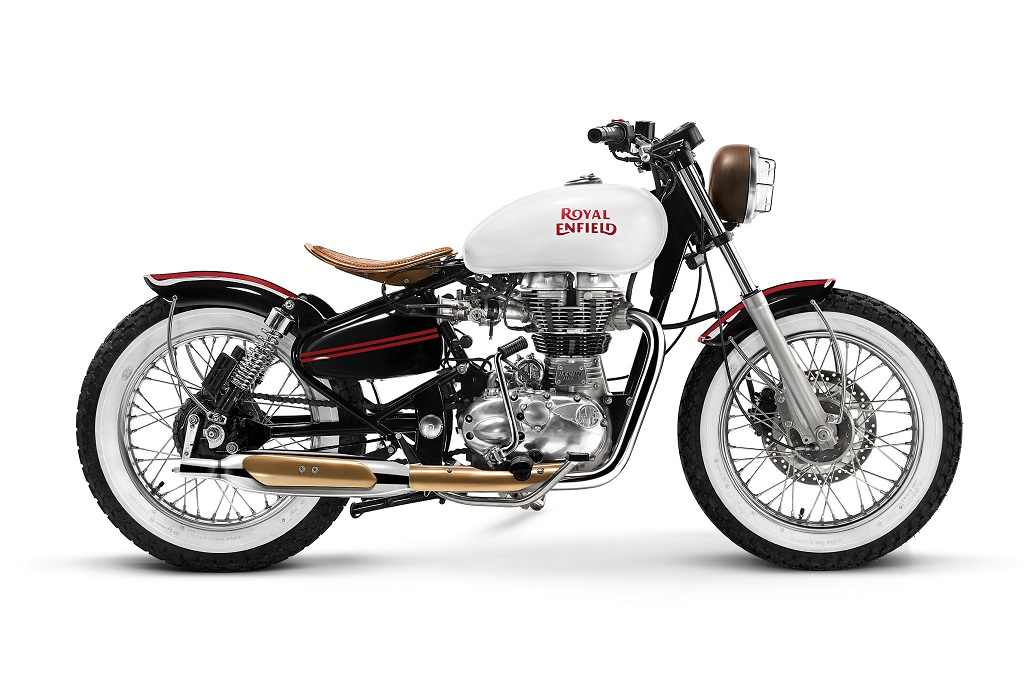 Applauding the efforts of the custom builders, Samrat Som, Head, Royal Enfield Apparel & Accessories Business at Royal Enfield said, "Royal Enfield has always been the preferred canvas for those seeking motorcycle-nirvana through the custom route. Collaborating with the custom builders is the brand's way of celebrating a motorcycling inspired way-of-life; a life that values timeless aesthetics, simple essential use of technology and the spirit of the relaxed explorer. We applaud the efforts of these custom builders for creating ingenious artworks with our motorcycles which are a clear representation of quirkiness on roads. And with our refreshed collection of gear and helmets inspired by these motorcycles we assure our riders of a unique riding experience which goes far beyond just motorcycles."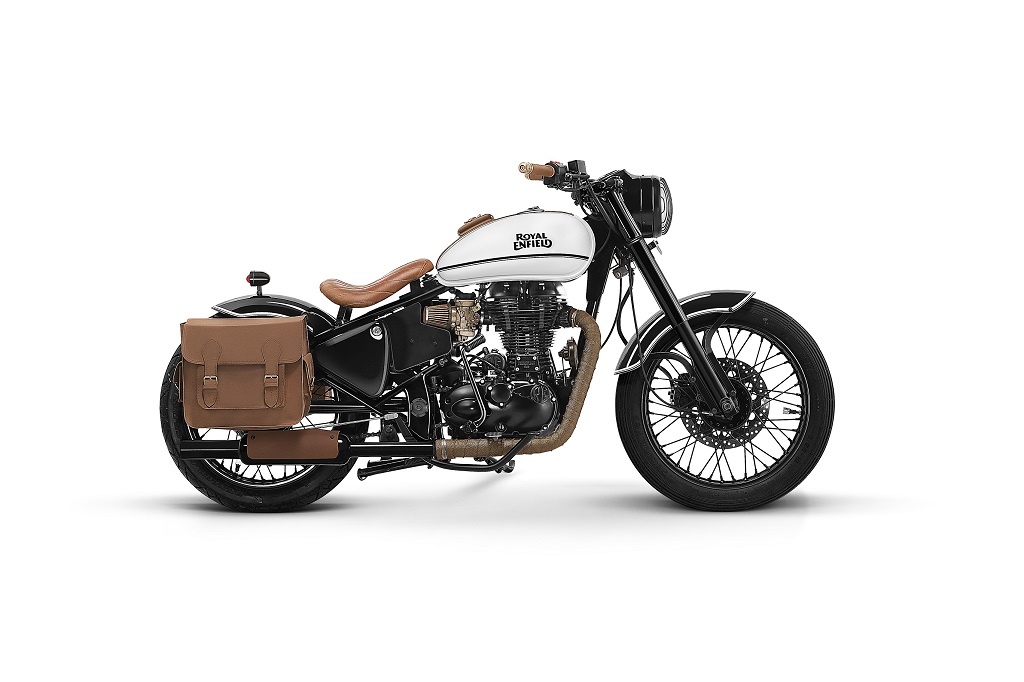 Coming from varied backgrounds Inline Three, TNT Motorcycles, Bull City Customs and Bombay Custom Works have created a life and living around motorcycles. Owing to the simple design and engineering of Royal Enfield motorcycles the collaboration excited them to create idiosyncratic motorcycles. Further building an ecosystem of form and expression around motorcycles, they also appreciated Royal Enfield's idea of introducing a gear collection inspired by the customized motorcycles.
The new collection includes t-shirts that feature subtle prints of the custom built motorcycles over the chest, which can be paired with RE denims and cargo pants. A refreshed line-up of helmets inspired by the unique motorcycles in chrome, carbon and coloured finishing has also been introduced. Further game-on accessories like gloves, belts, badges and boots finish the complete ride ensemble. The newcollection will be available at conventional as well as specialty sales channels of Royal Enfield which includes existing dealerships, company stores, exclusive gear stores (EGS), online gear store (OGS) shop-in-shop (SIS) and e-commerce portals Flipkart and Myntra.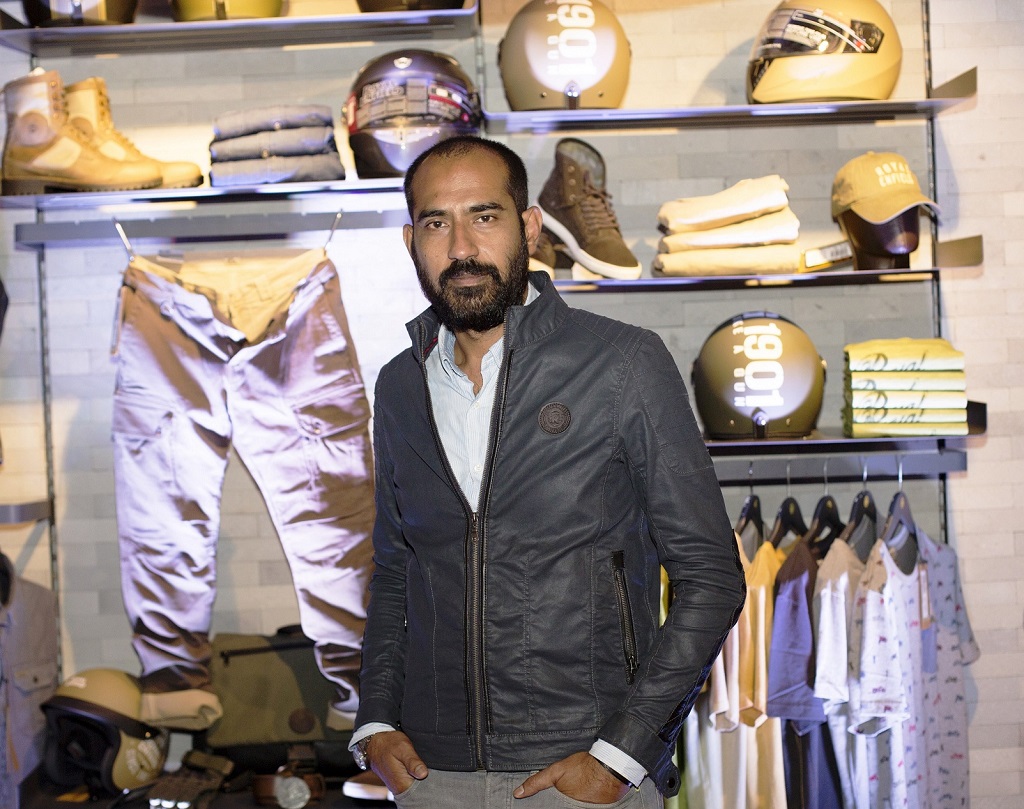 About Royal Enfield Gear Offerings:
After re-inventing the motorcycle market with its unique and distinctive modern bikes, Royal Enfield started manufacturing a wide variety of gear in to further build on the ecosystem of riding in India.The gear offerings explore a lifestyle beyond motorcycling while retaining its essence in the form of functionality and design. With a varied range of apparels and accessories, the business offers variety in protective riding gear, urban gear, helmets and accessories.