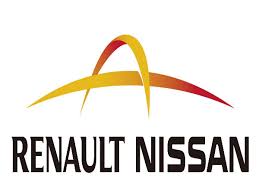 Renault and Nissan generated €4.3 billion in synergies in 2015, one year earlier than anticipated
Purchasing, Engineering and Manufacturing were the top contributors to synergies
Common Module Family and cross-production continue to reduce costs, while the development of technologies including autonomous drive and vehicle connectivity is expected to generate major savings moving forward
Thanks to the convergence, the Alliance expects to generate at least €5.5 billion in synergies in 2018
Renault-Nissan Alliance generated €4.3 billion in synergies in 2015, one year ahead of schedule and an increase of 13 percent from 2014. Purchasing, engineering and manufacturing were the main contributors.
Renault and Nissan generate "synergies" by working together to reduce costs, avoid spending and increase revenue. Only new synergies— not cumulative— are taken into account each year. Synergies helpRenault and Nissan meet their financial goals and deliver higher-value vehicles to customers.
Renault and Nissan, which together sell one in 10 cars globally, converged four key functions in 2014: Engineering, Manufacturing Engineering & Supply Chain Management, Purchasing and Human Resources. While Renault and Nissan remain separate companies, each function is led by a common Alliance Executive Vice President.
"Convergence in four of our key business functions has resulted in creating value by reducing costs, avoiding expenses and increasing revenues. Thanks to the convergence, the Alliance expects to generate at least €5.5 billion in synergies in 2018," said Carlos Ghosn, Chairman and CEO of the Renault-Nissan Alliance.
Common Module Family
Common Module Family (CMF) is the Alliance's unique system of modular vehicle architecture and an increasing source of synergies.
The Alliance is already reaping the benefits from CMF, reflected in the launch by Nissan of the Rogue in North America, the award winning Qashqai in Europe and the X-Trail in Japan and China. Renault also successfully launched the new Espace, the Kadjar, the new Megane and Talisman, all based on CFM-C/D.
In 2015, Renault began selling the Kwidin India, followed bythe launch of the Redi-Go by Datsun in mid-2016. Both are built in the Alliance's plant in Chennai, India, on the CMF-Aarchitecture, which covers the smallest and most affordable category of cars.
"With the launch of Common Module Family-A, the Renault-Nissan Alliance demonstratesits ability to enter a very competitive market such as India, where only few OEMs succeeded to answer the local customers' requirement for modern and affordable cars," said Arnaud Deboeuf, Alliance Senior Vice President of Renault-Nissan BV and the Alliance CEO's Office.
By 2020, the Alliance expects 70 percent of its vehicles to be built on CMF architectures.
Cross-production
The cross-production of vehicles will continue to be a major driver of manufacturing synergies. Cross-production leverages the Alliance Production Way, a manufacturing and shop-floor management system common to Renault and Nissan. The Alliance Production Way takes manufacturing benchmarks from both Renault and Nissan.
In early 2016, Renault announced that it will produce the next-generation of Nissan's NV300 van at its plant in Sandouville, France. The Nissan NV300 will be manufactured on the same line as the new Renault Trafic.
By the end of 2016, the Renault plant located in Flins, near Paris, will start the production of the new Nissan Micra.
The AVTOVAZ plant in Togliatti, Russia, is the Alliance's biggest production base in the world, with capacity of nearly 1million vehicles ayear. The plant produces vehicles under four brands: Lada, Renault, Nissan and Datsun. The Alliance owns a majority stake in the joint venture that controls AVTOVAZ, Russia's largest automaker.
Collaborative work on Electric Vehicles, Autonomous Drive and connectivity
The Renault-Nissan Alliance also announced that it will launch 10 models with Autonomous Drive technologies by 2020. This is in line with the Alliance's commitment to technological innovation and its focus on the twin goals of zero emissions and zero fatalities.
Renault-Nissan is already the global leader in electric vehicles. The Alliance has sold more than340,000 zero-emission vehicles since 2010.
Renault and Nissan engineers are workingtogether on the development of Autonomous Drive, connectivity and other next-generation technologies for mass-market, mainstream vehicles.By partnering on advanced research and development, Renault and Nissan are able to work more efficiently, with less cost.
The Alliance has an annual research and development budget of about €4.5 billion. It has research centers in Atsugi, Japan; Guyancourt, France; Farmington Hills, Mich.; Sunnyvale, Calif.;and in India, Brazil, Romania, Turkey and China, among other locations.
In January, the Alliance announced the introduction of a common Connected Vehicles and Mobility Servicesteam that will ensure the swift implementation of connectivity applications that customers will experience across all Alliance brands. The team will also be introducing new mobility services on behalf of the Alliance.
The Renault-Nissan Alliance has set as a priority to make synergies happen today while both companies work together for the future.
About the Renault-Nissan alliance:
The Renault-Nissan Alliance is a strategic partnership between Paris-based Renault and Yokohama, Japan-based Nissan, which together sell one in 10 cars worldwide. The companies, which have been strategic partners since 1999, sold 8.5 million cars in nearly 200 countries in 2015. The Alliance also operates strategic collaborations with other automakers including Germany's Daimler, China's Dongfeng, and Japan's Mitsubishi Motors. The Alliance has a majority stake in the joint venture that owns Russia's top automaker, AVTOVAZ.