Target consolidated revenue of ₹ 3000 Crores by 2020
Focuses on global market with manufacturing facilities in ASEAN and South America
Pricol Limited (BSE: 526109 / NSE: PRICOL), a leading manufacturer of automotive components for the global market, today unveiled its new brand identity. This new identity reflects its core values & strategic focus in its businesses for India and global markets. The logo demonstrates the value and the commitment Pricol brings to its four significant stakeholders viz., Customers, Employees, Suppliers and Shareholders. The logo also depicts the four stakeholders working in convergence creating value for each other.
The world's 2nd largest manufacturer of Driver Information Systems (DIS) for the 2 Wheel segment, India's largest manufacturer of automotive pumps for the 2 Wheel segment, World's fourth largest manufacturer of Instrument clusters for tractor & off highway vehicles, India's largest manufacturer of Telematics solutions for the tractors & off highway vehicle segments, India's largest manufacturer of speed governors and cabin tilt mechanisms for the commercial vehicle segment and among the Top 10 global manufacturers of automotive sensors; Pricol has set a target of doubling its consolidated revenue globally by 2020. The company has strengthened its leadership pipeline to deliver enhanced efficiency and effectiveness, and aligned infrastructure to support this growth.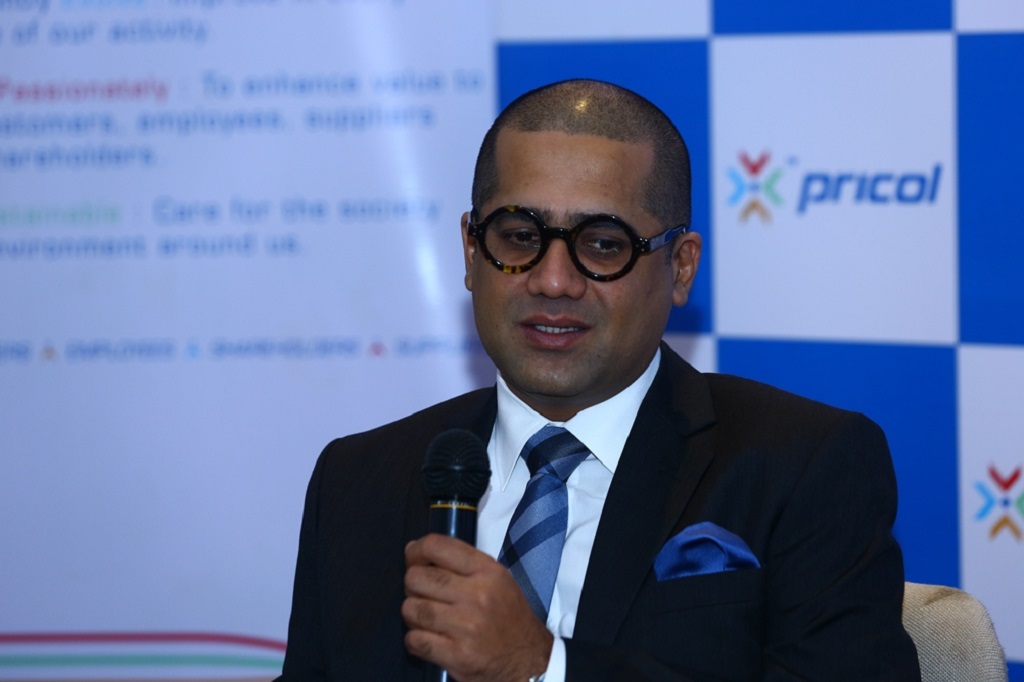 Quick Facts
Consolidated Annual revenue for FY 2014-15 – ₹ 1150 Crores
8 Manufacturing units
7 International offices
5100 employees
275 R&D engineers
38 Patents
 "Our new corporate identity showcases Pricol as an Innovative, evolving global automotive component maker with a track record of 40 years of customer service with a Passion to Excel in every product and service that we provide," said Vikram Mohan, Managing Director, Pricol Limited. "Pricol will focus on entering newer markets through acquisitions, tapping new product segments which would be achieved through a very strong focus on Innovation with our growing team of over 275 global R&D engineers" he added.
As a part of its global expansion plans, Pricol acquired Melling do Brasil, an automotive powertrain manufacturing Company in Brazil (renamed later to Pricol do Brasil). The company serves domestic and international customers such as Volkswagen, FIAT, General Motors, Harley Davidson, Mack Trucks etc. The company has a strong backward integrated facility with diverse manufacturing capabilities (Die Casting, Machining and Robotic Assembly), extensive testing and validation facilities to provide end-to-end solution. This acquisition gives Pricol an entry into the 4 Wheel Powertrain products segment globally.
In the domestic market, Pricol expanded its presence in the Commercial Vehicles segment, through supply of Speed Governors, which has now become a mandatory safety requirement. This product has been designed, developed and manufactured by Pricol for over a decade. Pricol is a market leader in this segment.