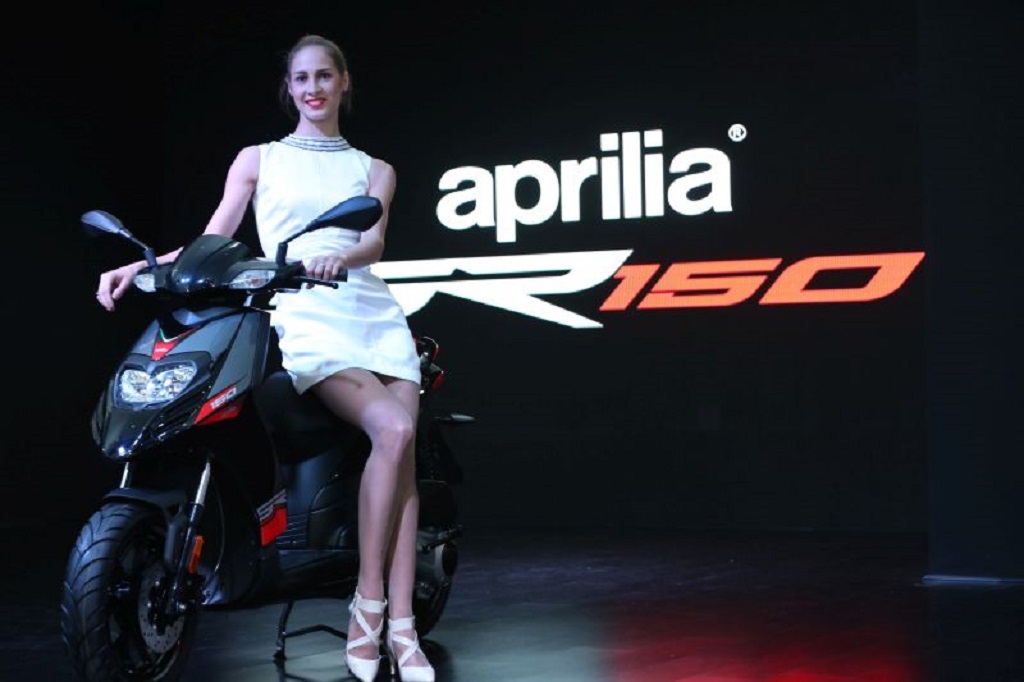 Piaggio is delighted to start deliveries of India's first sportscrossover bike, Aprilia SR 150 targeted at the discerning youth of India looking for the sensation of a sports bike coupled with the convenience of an automatic scooter.
The deliveries of the bike have started from Pune, Nagpur, Hyderabad, Bangalore, Kerala and Chennai and will move to other parts of the country in subsequent days. Aprilia SR 150 is manufactured at Piaggio's India plant in Baramati, Maharashtra and is being sold at a competitive price of Rs 65,000 /-. (Ex Showroom Pune)
On this occasion, Mr. Stefano Pelle, Managing Director and CEO, Piaggio Vehicles Private Limited (PVPL), said, "The commencement of deliveries of the Aprilia SR 150 is a milestone moment for all of us at Piaggio India. This is the first bike from the Aprilia stable that has been designed for the India market and is being manufactured locally. With the Aprilia SR 150, patrons can now experience the racing heritage of the brand on Indian roads. It has managed to create a new category of crossover bikes in India and is receiving a favorable response from the youth of India"
The bookings for the Aprilia SR 150 are still going strong across the Piaggio dealerships in India. Piaggio's tie up with online giant, PayTM has also augmented the sales for the Aprilia SR 150, enabling consumers to book their bikes with a click of a button.
Available in matt black and white, the Aprilia SR 150 is characterized by an aggressive and sporty style. The distinct handlebar, the light unit included in the shield and above all the pronounced "beak" on the front wheel characterize the front end. The large black 14″ alloy wheels with five spokes show off decisive and sporty design drawn from Aprilia racing bikes. And the raw power of 150cc enhances the liveliness of a vehicle born to make every city ride fun with 220 mm front disc and 140 mm rear drum brakes.