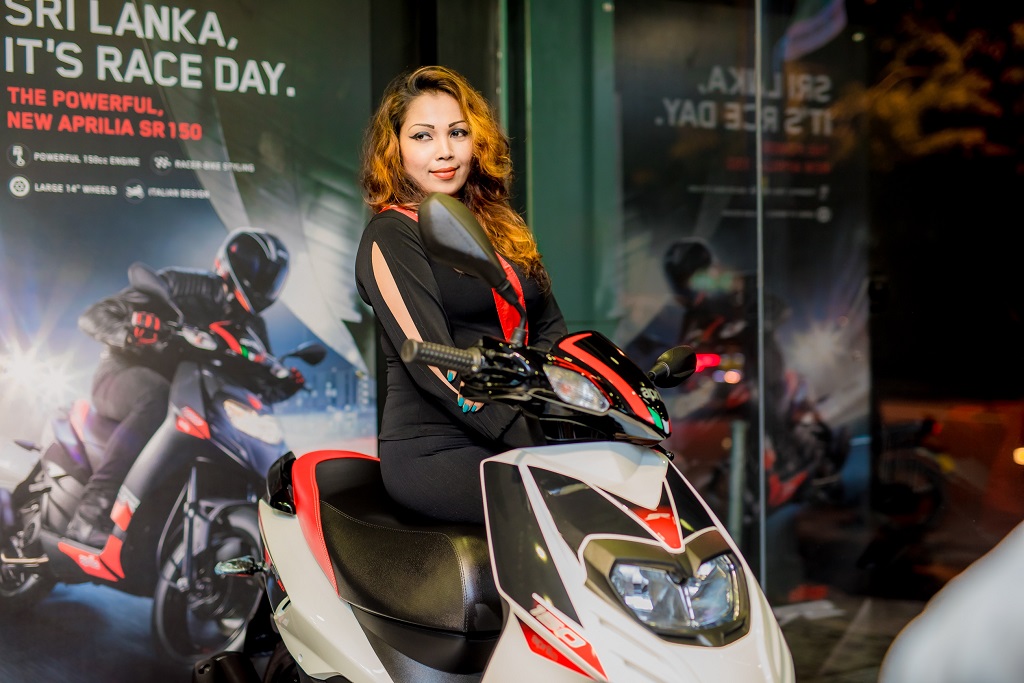 Manufactured in India, the success of the iconic brands now extended to Sri Lanka
Mumbai, 24th June 2017: Mumbai, 24th June 2017: Piaggio Group is delighted to announce the launch of its premium and innovative brands Vespa and Aprilia SR 150 in Sri Lanka, Symbolizing elegance, sophistication and style. Vespa is a timeless icon which is classy and irreverent on the other hand, the Aprilia bikes are known for their undisputed racing heritage and are amongst the most technologically advanced bikes in the market. Premium to the core these Piaggio brands represent the Italian style and deliver the unmatched riding experience through technology and performance.
Sri Lankan youth is aspiring to own and experience the international, premium and performance brands. With its distinctive, innovative brands Italian premium two wheeler manufacturer Piaggio aims to replicate the Indian success story in the Sri Lankan market serving the emerging need of the aspiring youth of Lanka catering to the desires of the biking enthusiasts, imparting uniqueness and creating a differentiated image to its riders.
Commenting on the launch, Mr. Diego Graffi, Managing Director and CEO – PVPL said, "Both Aprilia and Vespa have created a benchmark in the two-wheeler segment in India and now the bikes are set to make their debut in Sri Lanka. It is indeed a matter of pride for the Piaggio Group that our marquee products will be available in a new market like Sri Lanka. We hope to further enhance our positioning in the Indian Sub-Continent with this launch. The accolades that the bikes have received in India and other International markets, are an inspiration for introducing more innovative products in the future."
Brand
Model
Ex Showroom Price – Sri Lanka LKR
Vespa
LX
325008
VXL
366991
SXL 125
384726
ELE 125
401012
VXL 150
395222
SXI 150
410422
SXL R 150
418747
Aprilia
SR 150
331954
SR 150 Race
339485
About Piaggio Vehicles Private Limited:
Piaggio Vehicles Private Limited (PVPL) is a 100% subsidiary of Piaggio Group, founded in 1884, leader of the European powered two-wheeler market. The Group manufactures scooters and motorcycles as well as three and four wheeled commercial vehicles with an impressive portfolio of brands including Piaggio, Vespa, Aprilia, Moto Guzzi and Apé.
Piaggio invented the Vespa in 1946. Having successfully established itself in the world-wide two-wheeler segment, Vespa was launched in India in April 2012. The Company has a state-of-the-art plant in Baramati, Maharashtra, where it manufactures the iconic Vespa alongside the newly launched Aprilia SR 150.
Aprilia was born into racing and is the real sporty flagship brand for Piaggio Group.
With 294 Grand Prix races won in Road Racing World Championship, Aprilia holds the record for the most wins of any European manufacturer in the history of maximum motorcycle competitions. These are joined by an impressive 54 world titles: 38 in Road Racing World Championship, 7 in Superbike and 9 in Off Road disciplines.