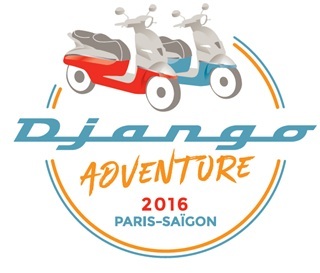 Two adventurers ride Peugeot Scooters- Django across 14 countries
Peugeot Motocycles (PMTC), part of the US $17.8 billion Mahindra Group, today announced the India leg of the adventurous Paris-Saigon ride. This ride was flagged off on August 29th, 2016 from Paris with riders, Samuel Felice and Ambroise Prince riding the Peugeot Scooters from Paris to Saigon. Inspired by the iconic saga of Serge Gracium and Michel Vaslin, two Petty Officers of the French Navy, who traveled from Saigon to Paris with their Peugeot Scooters S57 in 1956. After 60 years, the idea was to reproduce this journey, but in the opposite direction.
Peugeot Scooters is committed and enthused about supporting them in this adventure by giving them two Django 125cc Scooters. Django, which is directly inspired by the S57, therefore became the obvious vehicle of choice. This ride is equally supported by Total Group, the 4th largest company in the lubricants market glolally & Planet Ride, road trip and adventure specialists.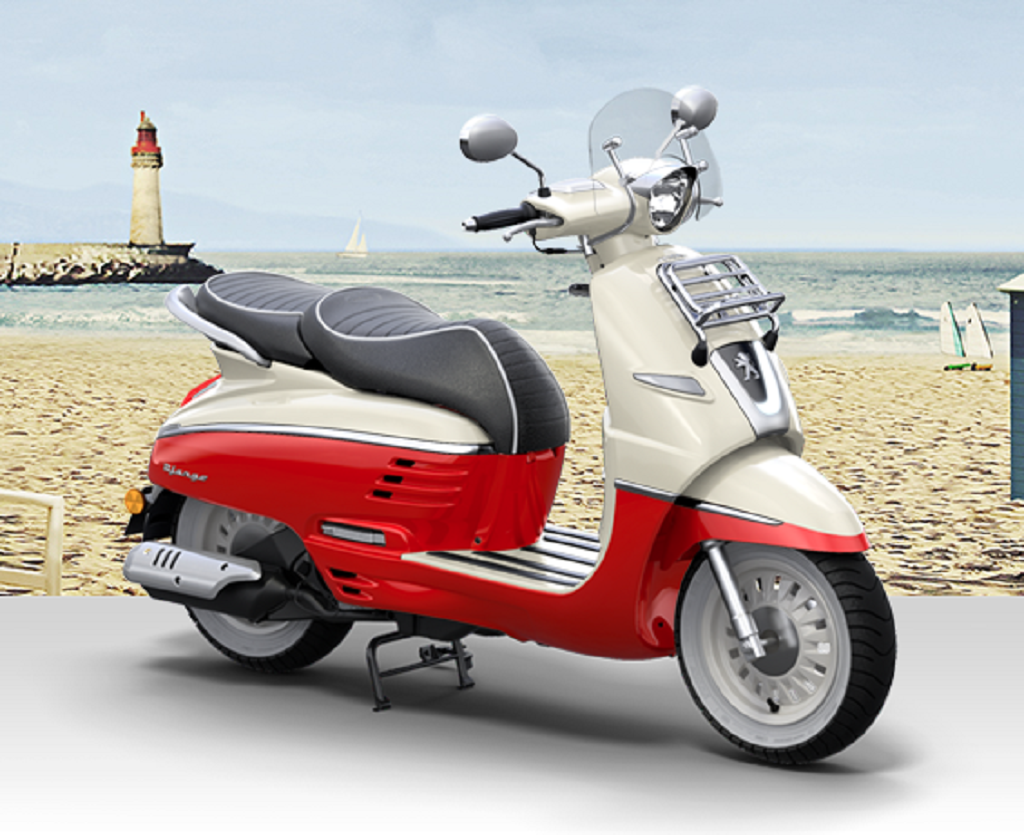 The India leg starts from September 30th from Kolkata and will ride across the unexplored terrain of North East India to exit from Moreh in Manipur. The India leg will be across mountains and unchartered forests that will test the riding skills as well as the resolve of the Peugeot Scooters.
Mr. Vinod Sahay, Chief Executive Officer, Mahindra Two Wheelers Ltd. said, "This is the first time that Peugeot scooters will be seen on Indian roads. It gives us immense pleasure to be associated with this historical ride and we feel immensely proud that India will be a part of this passionate and challenging road trip."
The two riders, who are directors, cameramen as well editors, had a desire for such an adventure for a long time. "We always wanted to do a road trip and thanks to some intense research, we came across this amazing story that took place exactly 60 years ago. It immediately echoed with our desire for adventure and what could be more exciting than covering a part of the world on a scooter? Two wheeler is a great way to make a road-trip off the beaten path, meeting people and seek beautiful scenery. Django Adventure is our tribute to the raid on its 60th year birthday, and a great opportunity to realize our dream".
A connected adventure
Throughout the journey, these two friends will feed a virtual diary to share their incredible adventure and experience with the world. A dedicated blog and accounts on major social platforms (Twitter, Instagram, Youtube, Snapchat), will further help the imagination of future adventurers. Additionally, they will be publishing photos, videos and exclusive content, to make one live the enthusiasm of this road trip.