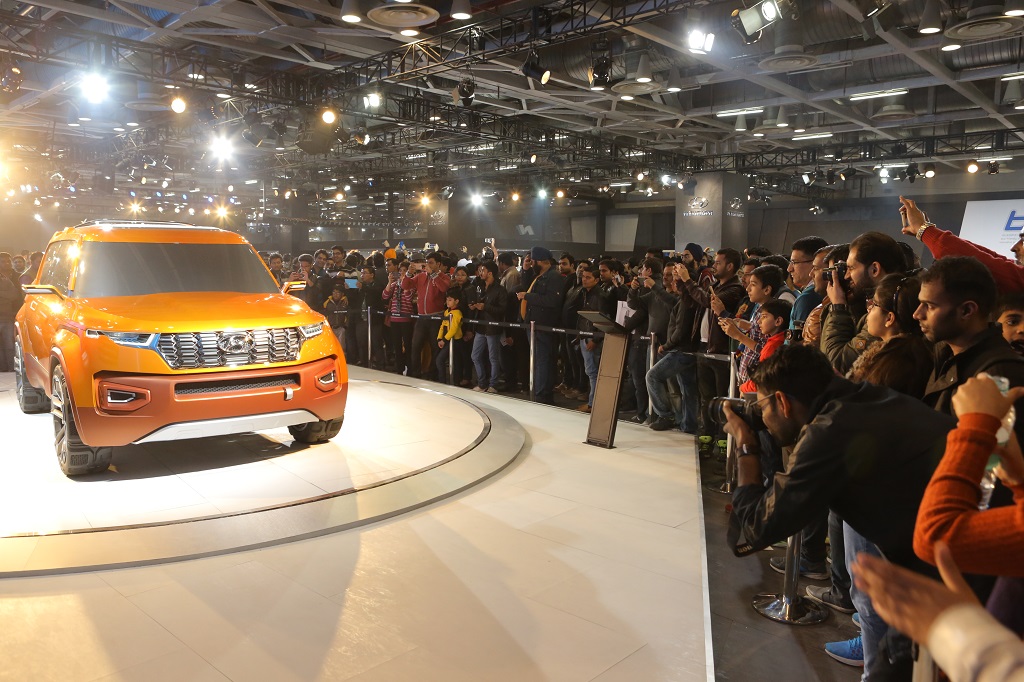 Futuristic Pavilion welcomes visitors with 17 cars and 12 zones designed to offer best auto experience
Hyundai Tucson, HND 14- CARLINO & N 2025 Vision Gran Turismo witness huge visitor interest
ICOTY zone comprising Creta, Elite i20, and Grand i10 remains consumer favorite
Visitors including children Experienced Hyundai digital engagements                                       
Hyundai Motor India Ltd. (HMIL), country's largest exporter and the second largest car manufacturer in India, today announced that over 500,000 visitors to the Auto Expo 2016 have Experienced Hyundai.
Hyundai Pavilion at the Auto Expo has been one of the stand out pavilions featuring 17 cars across 12 zones representing the present and the future of automobiles in India. Visitors interest at the Hyundai pavilion has been visible towards the Global SUV –Tucson and HND- 14 (CARLINO) the sub-compact SUV concept displayed at the pavilion, while Hyundai N 2025 Vision Gran Turismo' has been a favorite for selfie seekers.
Hyundai Motor India's brands like Creta, Elite i20, and Grand i10 remain consumer favorites generating constant enquiries from individual owners and business buyers alike.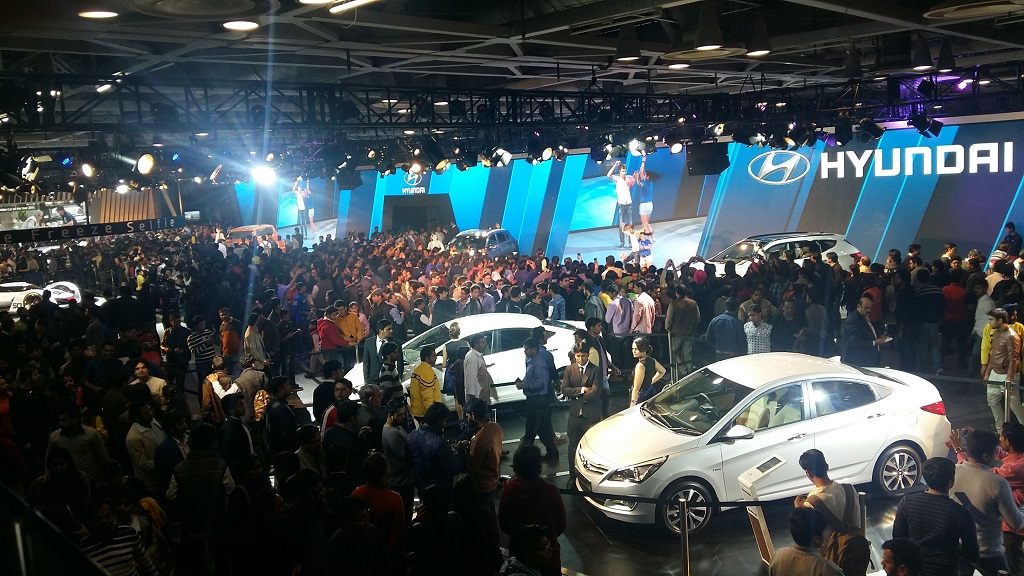 The Digital Engagement at Hyundai Pavilion have been a crowd favorite, with both adults and children queuing up to experience the racing Simulator, click a Time Freeze Selfie and try the Mind Race with their friends and family. Created to offer a 360 degree experience to the visitors at the Hyundai Pavilion, digital engagements challenge the minds of the visitors and offer instant gratification. It offers integration across all digital and social platforms with quick registrations through RFID.
At the Kids zone over 10,000 children have been issued certificates based on their learning of Road Traffic Safety. The Road Traffic safety has been one of the key pillars of Hyundai's CSR initiative – 'Safe Move'.
Speaking on Visitors at the Hyundai Pavilion, Mr Rakesh Srivastava, Sr. VP, Sales & Marketing, HMIL, said, "We are glad and enthused to see the over 500,000 visitors at Hyundai Pavilion at the Auto Expo to Experience Hyundai through multiple product showcase and engaging digital formats. The pavilion is themed on three core pillars of Design & Safety, Future Technology and Digitalization to enable visitors to understand Hyundai brand and experience Hyundai philosophy."
Hyundai stall at the Auto Expo can be viewed on https://www.youtube.com/watchv=tFo05JMTIds&feature=youtu.be and activities are available to twitter users through #ExperienceHyundai