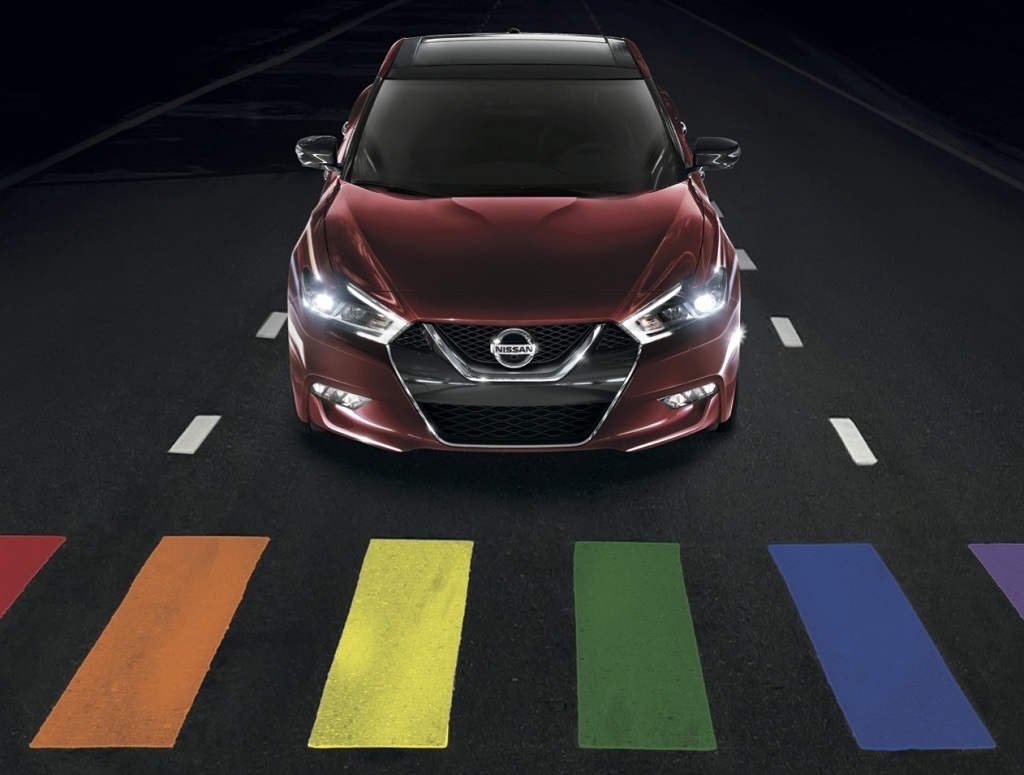 Nissan returns for second year as a sponsor of the North American Gay Amateur Athletic Alliance (NAGAAA) Gay Softball World Series.
Partnership expands to bring the local community together through Pride and other LGBTQ events.
Engaged employees and allies are a driving force behind Nissan's LGBTQ outreach efforts.
Nissan today announced it is furthering its partnership with the North American Gay Amateur Athletic Alliance (NAGAAA) to sponsor the 40th Annual Gay Softball World Series (GSWS) from August 15 to 20 in Austin, Texas. This is the second year Nissan is sponsoring the series, and is expanding the partnership with local NAGAAA softball leagues at LGBTQ and Pride events through the end of 2016, including Long Beach Pride, L.A. Pride, Capital Pride, Nashville Pride, San Francisco Pride, New York City Pride, Atlanta Pride and Orlando Pride as well as Northalsted Market Days in Chicago.
"Pride is about bringing our community together. So, we're thrilled that we can extend our partnership with Nissan to work more closely with our local gay leagues as well as celebrate the 40th anniversary of the Gay Softball World Series together in Austin," said Chris Balton, commissioner of NAGAAA.
Created in 1977, the North American Gay Amateur Athletic Alliance Open Division is a not-for-profit international sports organization comprised of men and women dedicated to promoting amateur athletics for the LGBTQ community. The organization was formed after the first Gay Softball World Series.
"Our LGBTQ outreach is a point of pride for employees and helps us attract not only new customers to the Nissan brand but also potential employees," said Erich Marx, director, Marketing, and executive sponsor of Gay Straight Alliance at Nissan. "The Gay Softball World Series is a great fit for Nissan and gives us a chance to get involved in the community and present a compelling, personalized experience with our vehicles and our brand."
More than 185 teams from 43 cities across the United States and Canada are participating in six days of events, including opening and closing ceremonies, a multi-division tournament and community events. The series is expected to draw more than 5,000 athletes, coaches and fans.
Since 2013, Nissan has scored a perfect 100 in the Human Rights Campaign (HRC) Corporate Equality Index for its LGBTQ-inclusive policies and commitment to the community. The company was among the fastest risers in the history of the index.
Nissan's Gay Straight Alliance Network (GSAN) is the driving force behind the company's LGBTQ outreach efforts. Nissan also offers inclusive benefits and Championing Diversity workshops for employees, and a "Diversity and Inclusion" team works closely with advocacy groups such as the HRC to drive a culture of equality in the workplace. Other Nissan LGBTQ sponsorships include the National Lesbian and Gay Journalists Association, and a number of regional events and groups.
Nissan will showcase one of its own all-stars at the series, the 2016 Maxima, also known as the "4-Door Sports Car." The Insurance Institute for Highway Safety (IIHS) designated the 2016 Maxima as a Top Safety Pick Plus with a "Superior" rating for front crash prevention for those models equipped with Forward Emergency Braking.