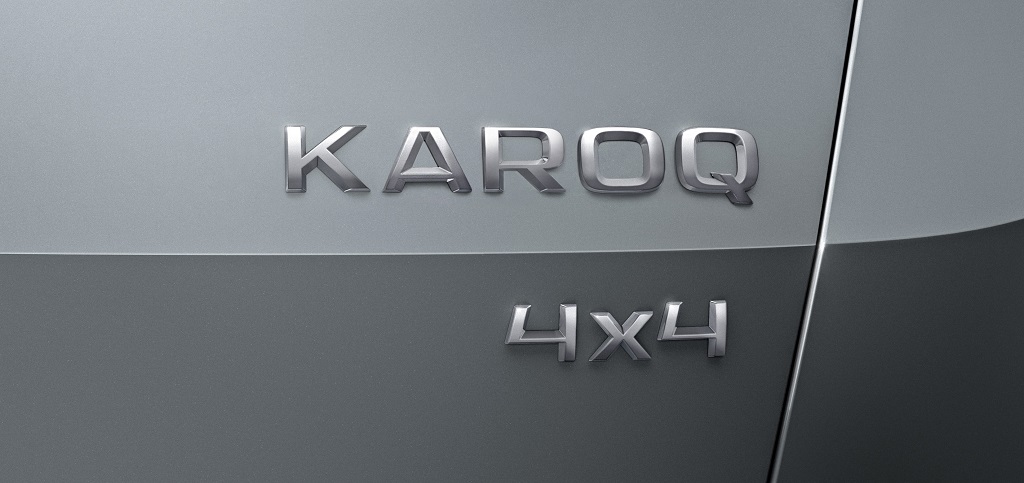 › Name and spelling have been derived from the language of Alaska's indigenous people
› The name KAROQ is a combination of the terms 'KAA'RAQ' (car) and 'RUQ' (arrow)
› With the KAROQ, ŠKODA is consistently advancing its SUV campaign
› World premiere of the new compact SUV will take place in Stockholm on 18 May
Mladá Boleslav, 28 April 2017 – ŠKODA's new compact SUV is called the KAROQ. The name and its spelling originate from the language of the Alutiiq, an indigenous tribe who live on an island off the southern coast of Alaska. For the name of the new compact SUV, ŠKODA has drawn on the spelling of the ŠKODA KODIAQ and in doing so, has created a consistent nomenclature for the brand's current and future SUV models. The ŠKODA KAROQ will be introduced to the public for the first time in Stockholm on 18 May and represents a further milestone in ŠKODA's SUV campaign.
"The ŠKODA KAROQ is a completely newly designed SUV that sets new benchmarks for our brand and its segment in every way. With this new SUV, we are taking the next logical step in our SUV strategy," says ŠKODA CEO Bernhard Maier. "The ŠKODA KAROQ impresses with its unique brand identity and a distinctive product identity and is introducing – alongside the typical ŠKODA strengths – the brand's new, emotive design language into the compact SUV segment," adds Maier.
As before with the ŠKODA KODIAQ, the people from Kodiak Island provided the inspiration for the name of the ŠKODA KAROQ. The coordinates of the remote archipelago off the southern coast of Alaska are 57°N and 153°W, and its untamed, unspoilt landscape is fascinating. In the language of the indigenous people from the Alutiiq tribe who live there, 'car' is 'KAA'RAQ'. They use the term 'RUQ' for 'arrow', the symbol that constitutes the central element of ŠKODA's logo and represents the brand's dynamism. In the end, the name for ŠKODA's new compact SUV – the ŠKODA KAROQ – was formed from the powerful combination of both words.
"It is important to us to give our new SUV a powerful name. It also forms part of a naming approach across our SUV models," said Werner Eichhorn, Board Member for Sales and Marketing. "At the same time, we are creating exceptional and memorable brand recognition value for our customers," continued Eichhorn.
As part of ŠKODA's 2025 future strategy, the brand will continue to consistently advance the expansion of its model range in the coming years. The focus will be on expanding the SUV portfolio in particular. With the launch of the ŠKODA KODIAQ, a new large SUV was introduced to the international markets only recently. With the introduction of the ŠKODA KAROQ, the company is now setting the next milestone. The new compact SUV will be celebrating its world premiere on 18 May in Stockholm. Its market launch will follow in the second half of 2017.