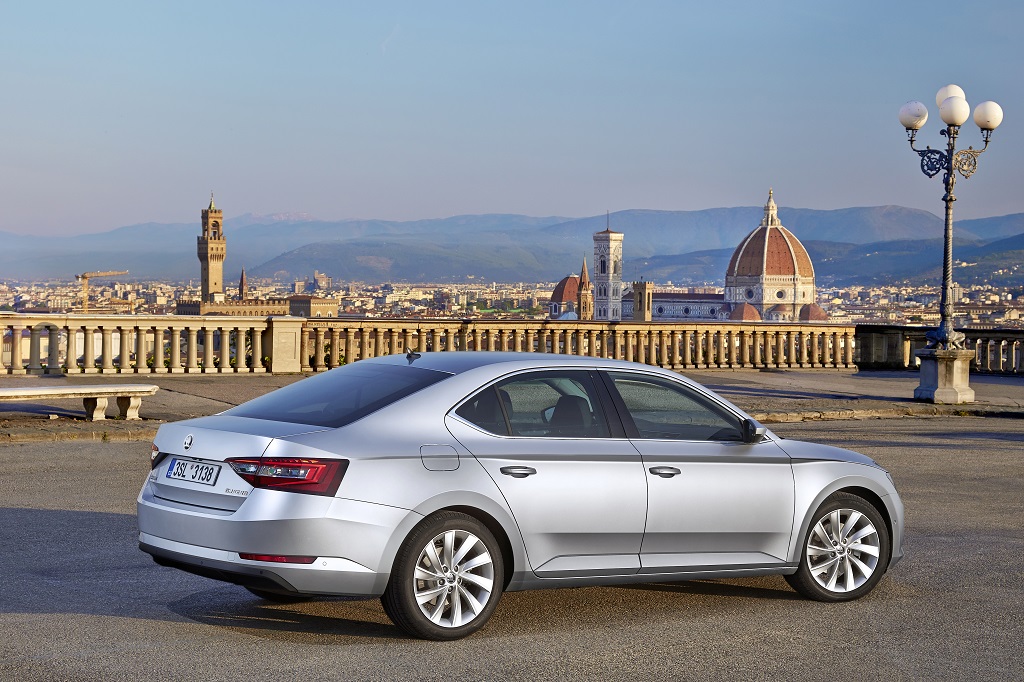 ŠKODA achieves best first quarter in company's history
Sales revenue increases by 28.3% to 4.3 billion euros compared to same period last year
Operating profit increases by 31.7% to 415 million euros 
ŠKODA delivers 283,500 vehicles (+ 2.5%) in first three months of 2017 
Mladá Boleslav, 4 May 2017 – ŠKODA is highlighting its path to growth with the best first quarter in the company's 122-year history. Never before has the traditional Czech brand achieved such strong results in sales revenue, deliveries and operating profit between January and March. The manufacturer delivered 283,500 vehicles (+ 2.5%) worldwide. Sales revenue increased by 28.3% to 4.3 billion euros in the same period, while ŠKODA's operating profit increased by 31.7% to 415 million euros.
"ŠKODA was doing well during the first three months of the year and is on a stable growth path. However, the 2017 automotive year remains challenging; the volatile developments in some markets and the harsh competitive environment require careful attention," says ŠKODA CEO Bernhard Maier, adding: "With our Strategy 2025, we are preparing the company for the social and technological changes facing the automotive industry. The recently presented electric study VISION E provides an outlook on how ŠKODA is actively shaping the individual mobility of tomorrow."
In terms of sales revenue, ŠKODA grew by 28.3% to 4.334 billion euros between January and March 2017 (first quarter 2016: 3.379 billion euros). Operating profit rose by 31.7% to 415 million euros (first quarter 2016: 315 million euros). Return on sales grew by 0.3% compared to the same period last year and currently stands at 9.6%.
"Despite a challenging market environment and high volatility in exchange rates, ŠKODA achieved desirable results in the first quarter. The higher profitability is mainly attributable to positive volume, mix and exchange-rate effects," says ŠKODA CFO Klaus-Dieter Schürmann. "We continue to operate from a position of financial strength. In light of the sometimes unpredictable developments in some regions of the world, it is more important than ever to work very cost-effectively."
In terms of model series, the brand's flagship, the ŠKODA SUPERB, the small car FABIA and the compact RAPID achieved above-average growth rates. From January to March the SUPERB increased by 18.9% to 38,300 deliveries compared to the same quarter last year. The FABIA also posted strong growth in the first quarter (54,600 vehicles, + 10.2%). The RAPID developed positively with sales of 51,800 vehicles (+ 6.8%) in the first quarter of 2017.
With Strategy 2025, ŠKODA is consistently driving the growth of the brand, while simultaneously preparing for the technological and social changes facing the international automotive industry. Key elements of the strategy include expanding the SUV model range, the electrification of ŠKODA's model range, the brand's further internationalisation, and developing new integrated digital mobility solutions.