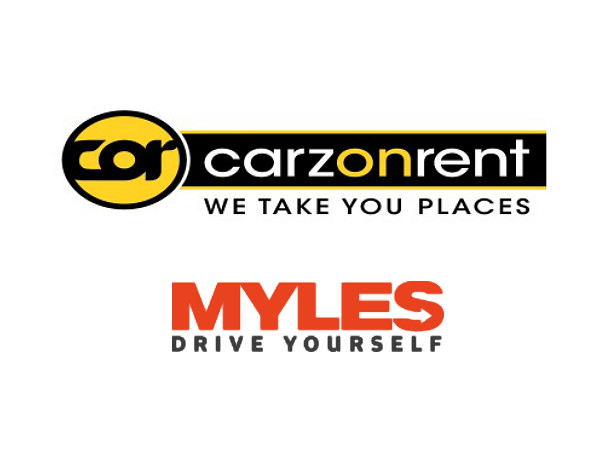 Carzonrent & Myles partners with Agarwal Packers and Movers Ltd. 
The experience of relocating your place which sometimes comes with multiple challenges and stress has now reversed. Myles & Carzonrent, part of CIPL, the leading Urban Mobility Solutions Provider in India have partnered with Agarwal Packers and Movers Ltd., which will help the customers to easily relocate their houses or offices. This partnership is of great significance for the customer as relocating to a new city is a challenge as it comes with various unknowns, one of them being left without your car. This is also a symbiotic partnership as APML is the Limca book record holder for the largest moves in a year to various locations in the country, can now refer its customers to rent cars through CIPL, which has the largest car rental network in the country.
With this partnership AMPL customers not only get access to CIPL network but also exciting offers and discount whenever they rent a car. Customers can book the Myles or a Carzonrent car online at www.mylescars.com or www.carzonrent.com respectively and avail for these offers.  All the cars are centrally tracked through GPS technologies for the safety of the customers. Depending upon their need, customers can choose from 32 car models ranging from electric cars to SUV's to luxury cars on hourly, daily or weekly basis. This offer is valid across 21 cities in the country.
Commenting on this partnership Ms. Sakshi Vij, Founder & CEO, Myles said, "Myles and Carzonrent have always promised a car, whatever the need be. With the same objective we have partnered with Agarwal Packers and Movers Ltd. to provide their customers with hassle-free mobility options of premium chauffeur and self-drive service. On moving to a new city, not having your own car can be pretty stressful. Our endeavor is to ensure that you never miss your own car, where you are."
Mr. Navneet Agarwal, Director –IT, Agarwal Packers & Movers Ltd. on this association said, "Our objective is to give a complete Customer Delight. I hope this partnership will help our clients to have a stress less mobility and a convenient option to use cars through CIPL"
About Carzonrent
Carzonrent (India) Pvt. Ltd is the leader in shaping the personal ground transportation industry in India. Carzonrent with its fleet size of 10000 cars- from Maruti Dzire to Toyota, Camry, Mercedes & more offers a complete bouquet of travelling solutions to its customers. The services offered by Carzonrent are Radio Taxi (EasyCabs), Self-Drive (Myles), Intra-city, Outstation and Limousine service. The company was launched in the year 2000 with a short-term objective of offering a safe and reliable medium of travel to customers and a long-term vision of giving structure to the unorganized car rental sector. The company today has its presence in 65 cities, 10 Airports, Major Railway Stations and prominent hotels and malls.
The company is planning to expand its fleet size to 30,000 cars in the coming three years. The company services more than 25000 travelers every day in different parts of the country having moved more than 6 million travelers last year.  The company boosts of having 30,000,000 satisfied customers till date. The 7000 drivers do 20,000 trips clocking 1, 00,000 kilometers daily. Carzonrent was the 1st Car Rental Company to integrate GPRS technology across the entire network. The company has always been the leader in innovating and re-defining the meaning of travel in India. The company has also tied-up with 170 countries across the world to facilitate Indian travelers for a cab in these countries.
About Agarwal Packers & Movers Ltd.
Over the last 28 years, #Agarwal Packers & Movers Ltd. has become a company of national and international repute and has enormous credentials to its name including the highest accolade being acknowledged in the Limca Book of Records for the largest movers of household goods in the country and recently been certified with the  #ISO: 39001:2012- Road Transport Safety (RTS)Management System standards by international quality certification . With 102 offices across the country, 6400 + employees, 14 lakh satisfied customers, the company is known for its innovative approach in the packing and moving industry.