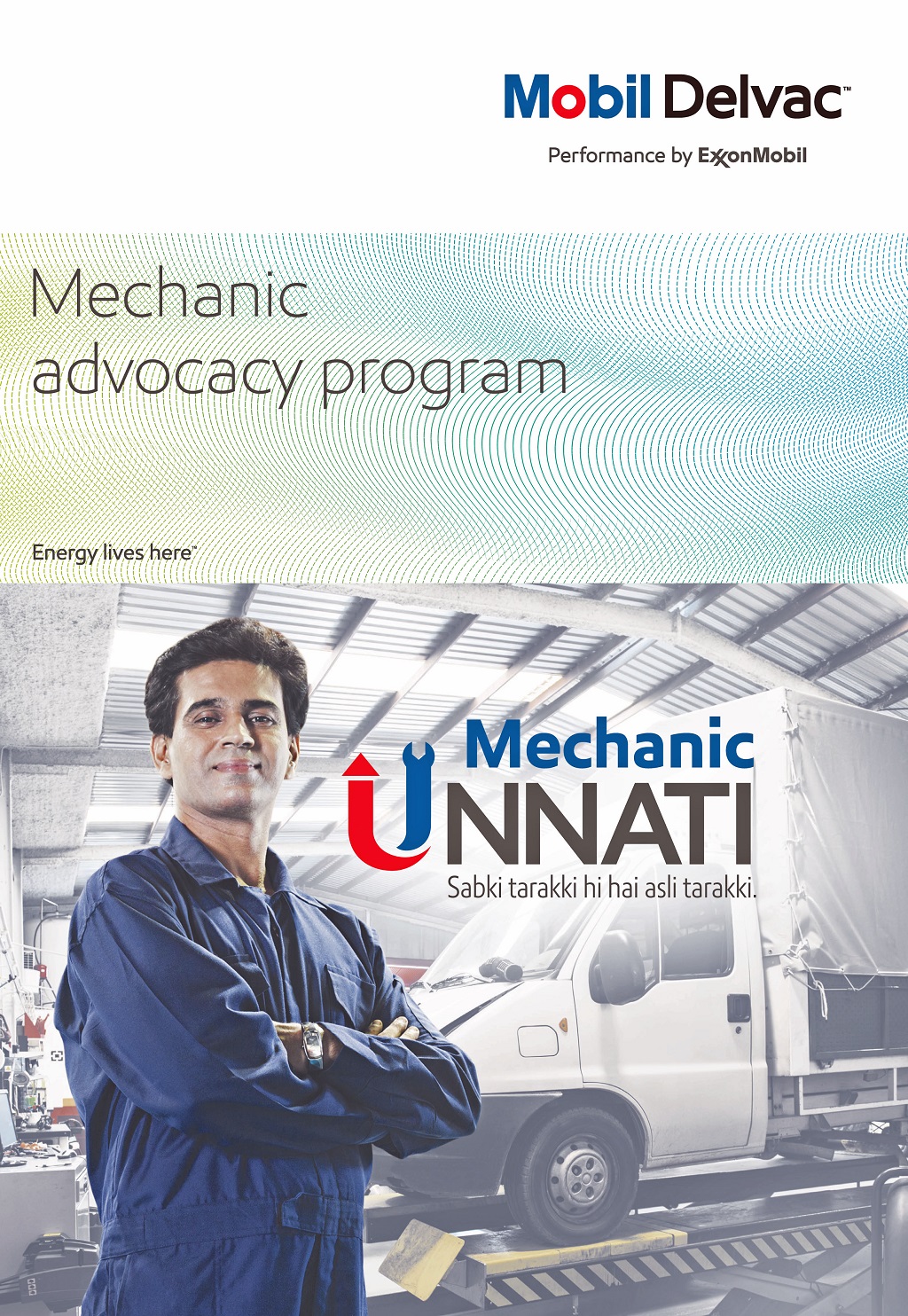 Talent development program aims to better equip commercial vehicle mechanics – reflecting commitment to the India market and focus on upskilling
ExxonMobil Lubricants Pvt Ltd has launched Mechanic Unnati – a market-focused program aimed at the development of commercial vehicle mechanics in India.
The program will be run between October 1 and December 31 this year, on a pan-national basis.
Mechanic Unnati is structured as a rewards and incentive program to recognize every mechanic's individual contribution. The top 50 mechanics chosen according to the program's guiding parameters will then receive training on new generation engine technologies, and their workshops could be upgraded to become Mobil Service Centres.
Mechanic Unnati's philosophy is aligned with the Government of India's Skilling India and the Automotive Mission Plan 2016, which highlights that availability of trained manpower will be a key factor in the growth of the Indian automotive sector – one of the largest and fastest growing in the world.
Mr. Deepankar Banerjee, the newly-appointed Chief Executive Officer (CEO) of ExxonMobil's lubricants business in India, said at the program's launch on 1 October 2016, "There are many opportunities for growth in India. ExxonMobil, which markets lubricants under its Mobil brand, sees many opportunities for the development of expertise and people in the automotive sector.
We are excited to bring our product technology leadership and expertise to support this growth. We believe in synergies through world class partnerships with leading original equipment manufacturers and component builders, and also in developing local human capital. The Mechanic Unnati program is also a reaffirmation of our commitment to our endcustomers and consumers."
For a while now, Mobil has run a successful campaign called Udaan, aimed at educating and creating awareness on safety, lubrication fundamentals and inventory management by providing training to Mobil retailers, mechanics and Mobil 1 Car Care Outlet personnel across India.
In 2015, the revamped Udaan program had four brand new training buses inducted into the fleet, with one bus earmarked for each region for enhanced coverage in all markets.
Mr. Banerjee adds: "We take pride in safety, technology leadership and excellence in ExxonMobil's customer service. While our products offer our customers with an advanced technology edge, we also pass on to them the highest levels of experience in application expertise that we have gathered over decades in the many markets we operate in. Out of this principle, we hope that the Mechanic Unnati program will help mechanics grow their knowledge, so that we can altogether contribute to the progress of India's automotive sector."