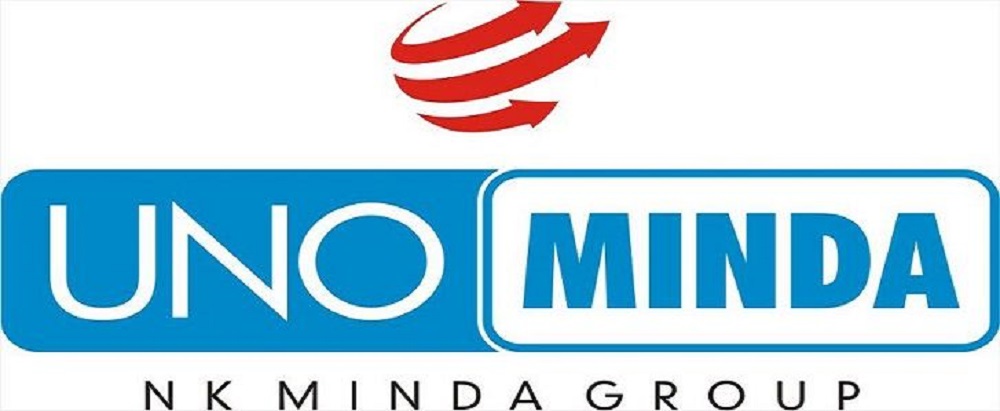 Strong Performance continues in Q1 FY18
Ø  Consolidated Sales (Net of Excise Duty) ₹ 944.81 Cr, a growth of  25% YoY
Ø  Consolidated EBITDA Margin at 10.7% in Q1 FY18 expansion of 110 bps YoY
Ø  Consolidated PBT grew by 97% YoY to ₹ 66.58 Cr, with 230 bps expansion
Ø  Consolidated PAT (TCI) for Q1 FY18 at ₹ 48.26 Cr, a growth of 71%
August 29, 2017, Manesar – Minda Industries Limited, one of India's leading Auto Ancillary Companies has announced its Unaudited Financial results for the quarter ended June 30th, 2017. The Financial Results for this quarter have been prepared in accordance with Ind-AS.
Key Consolidated Financial Highlights are as follows:
Consolidated Results
Particulars (₹ Cr)
Q1 FY18
Q1 FY17
YoY%
Revenue (Net of Excise)
944.81
754.86
25.2%
EBITDA
101.02
72.72
38.9%
Adj. EBITDA (for excise duty)
10.7%
9.6%
110 bps
PBT*
66.58
33.83
96.8%
PBT (%)
6.5%
4.2%
230 bps
PAT after MI (TCI**)
48.26
28.24
70.9%
PAT after MI (%)
4.7%
3.5%
120 bps
EPS (diluted) in ₹
5.50
3.39
62.4%
(*Before Exceptional item, ** Total Comprehensive Income (TCI))
Product wise Performance summary in Q1 FY18
o   Sales of ₹ 305 Cr
o   Forming 32% of Q1FY18 revenues
o   EBIDTA Margins at 10.5%
o   Sales of ₹ 168 Cr
o   Forming 17 % of Q1FY18 revenues
o   EBIDTA Margins at 8.2%
o   Sales of ₹ 261 Cr
o   Forming 28% of Q1FY18 revenues
o   EBIDTA Margins at 8%
o   Sale of ₹ 222 Cr
o   Forming 24% of Q1FY18 revenues
Growth was primarily driven by our Alloy Wheels segment
o   EBIDTA Margins at 16.1%
Consolidation Update:
MJ Casting has become 100% subsidiary from July 2017
Minda Torica is being consolidated as a 60% Subsidiary
About Minda Industries Limited:
Minda Industries Limited (MIL) is a flagship Company of UNO MINDA Group. UNO MINDA, a technology leader in Auto Components Industry is a leading supplier of proprietary automotive solutions to OEMs as Tier-1. It manufactures automobile components for Original Equipment Manufacturers (OEMs). It is an ₹ 56 billion (US$ 875 million) Group as in 2016-17 and is rapidly expanding with increased market share across all its product lines.
The Group is a global player in the automotive sector with overseas manufacturing facilities in Indonesia, Vietnam, Spain, Mexico, Morocco & Colombia as well as Design Offices in Taiwan, Japan & Spain. It has over 50 manufacturing plants globally and has JVs/Technical Agreements with world renowned manufactures from Japan, Italy and Taiwan. Its endeavour is to deliver high technology and quality products to its valued customers globally. For more information about the Group and its businesses, please visit website at www.mindagroup.com
Safe Harbor Statement:
This document may contain forward-looking statements about Minda Industries Ltd & its subsidiaries, which are based on the beliefs, opinions and expectations of the company's management as the date of this press release and the companies do not assume any obligation to update their forward looking statements if those beliefs, opinions, expectations, or other circumstances should change, These statements are not the guarantees of future performance and involve risks and uncertainties that are difficult to predict. Consequently, readers should not place any undue reliance on such forward-looking statements.