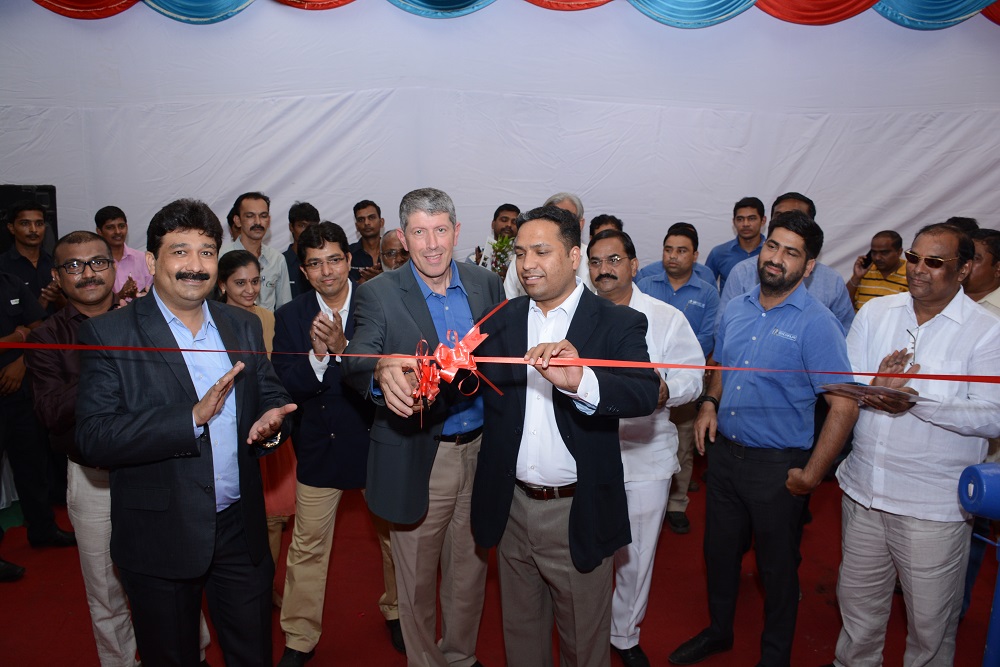 Michelin, the world's leading tyre manufacturer, today inaugurated a new Michelin certified RECAMIC tyre retreading store in Vashi, Mumbai, to bring quality retread solutions for its Truck & Bus customers in western India.
The new RECAMIC store from Michelin will provide quality retreading solutions for all kind of truck and bus tyres that will help reduce operational costs to Truck/Bus fleet owners with higher tyre mileage, fuel savings by improving on multiple lives of the casings.
Designed and certified to offer retreads for all casings, the state-of-the-art plant will offer the Michelin Group brand RECAMIC tread for use on Michelin casings.
Mr. Mohan Kumar, Commercial Director, Michelin India said, "We are excited about this new centre in Mumbai. Michelin's new tyre design technology, proven tread designs and new tyre manufacturing standards provide our tyres with multiple lives. Higher retreadability has a direct impact on the financials of a fleet owner, in addition to significantly contributing to a greener environment. Michelin RECAMIC delivers reliable retreads, designed for truck and bus application so that the fleet owners maximize their tyre assets.
Mr. Raj Sarvaiya – Director, Mr. Prasad Mahajan – Director and Mr. Sanjeev Kunder – Director of TYRE GRIP said, "We are pleased to be associated with Michelin, a global leader in tyre technology. Mumbai is a major trade and a transportation hub. TYREGRIP is ISO 9001 certified for process and documentation and we place highest emphasis on quality of services that we offer to our customers. The fleet owners and operators of this area can be assured of obtaining the highest quality service and advice, all under one roof at this newly opened store.
With the new retread store, Michelin has strengthened its product & service portfolio in the state of Maharashtra as high quality retreading and repair solutions will be offered through these centers. Further, this new centre will provide opportunities for all customers in the region to gain maximum value from world-class Michelin radial tyres which are known for their casing strength.
About TYREGRIP
M/s TYREGRIP Pvt Ltd. Is a large and well equipped retreading company in the state of Maharashtra with latest technology for tyre retreading.  The company offers quality product with unmatched after sales service. TYREGRIP is ISO 9001 certified for process and documentation, has over 100 well trained and experienced work force and has a capacity of 6000 tyres retreading per month.
About MICHELIN
MICHELIN, the leading tyre company is dedicated to sustainably improving the mobility of goods and people by manufacturing and marketing tyres for every type of vehicle, including airplanes, automobiles, bicycles/motorcycles, earthmovers, farm equipment and trucks. It also offers electronic mobility support services on ViaMichelin.com and publishes travel guides, hotel and restaurant guides, maps and road atlases. Headquartered in Clermont-Ferrand, France, Michelin is present in more than 170 countries, has 111,200 employees and operates 67 production plants in 17 different countries. The Group has a Technology Center in charge of research and development with operations in Europe, North America and Asia. (www.michelin.com)