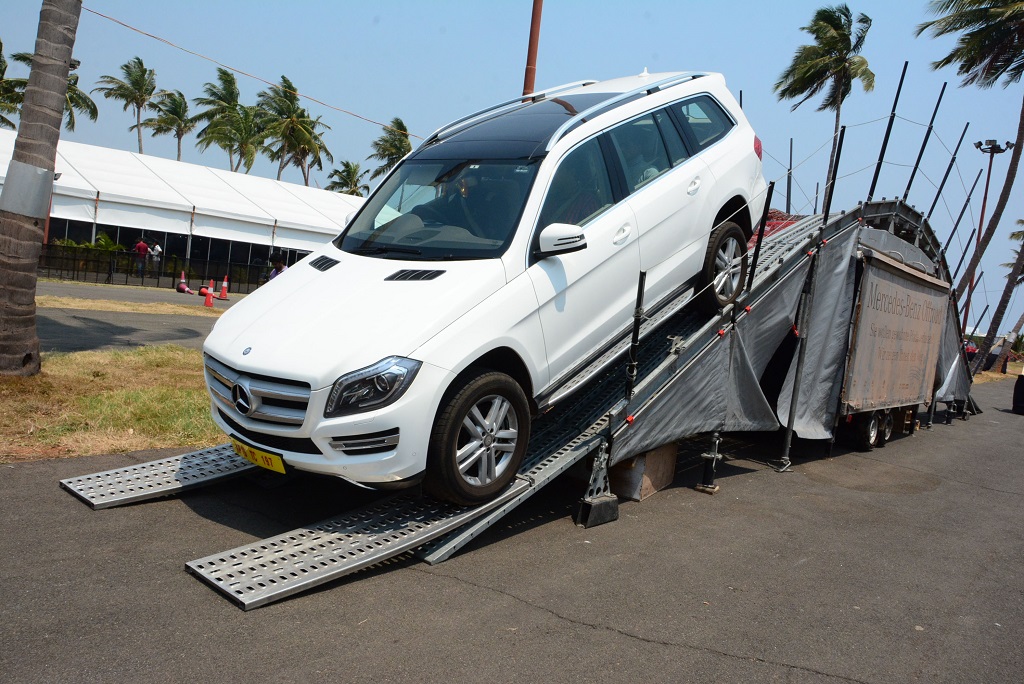 LuxeDrive, a fascinating event based on three pillars of Adrenaline, Gourmet and Design captivated luxury motoring aficionados of Visakhapatnam
Mercedes-Benz associated with 'Gauri Khan Designs' which is created by the multi-talented Gauri Khan
Eminent Chef Ritu Dalmia' prepared exotic dishes for the food lovers
One-of-its kind experience of gushing adrenaline: Guests got an opportunity to experience the fascinating range of Mercedes-Benz vehicles
Unique chance to test drive the vehicle of their choice, provision of a complementary vehicle evaluation, opportunity for a special trade-in, personalized finance offers and other attractions
Black Edition: For the first time a brand new line, 'Black Edition' will be presented, that comprises exclusive.
Mercedes-Benz accessories and merchandise for brand enthusiasts
LuxeDrive will travel across the country to provide the quintessential luxury experience synonymous with Mercedes-Benz
After Visakhapatnam, LuxeDrive will travel to Vijayawada, Chennai,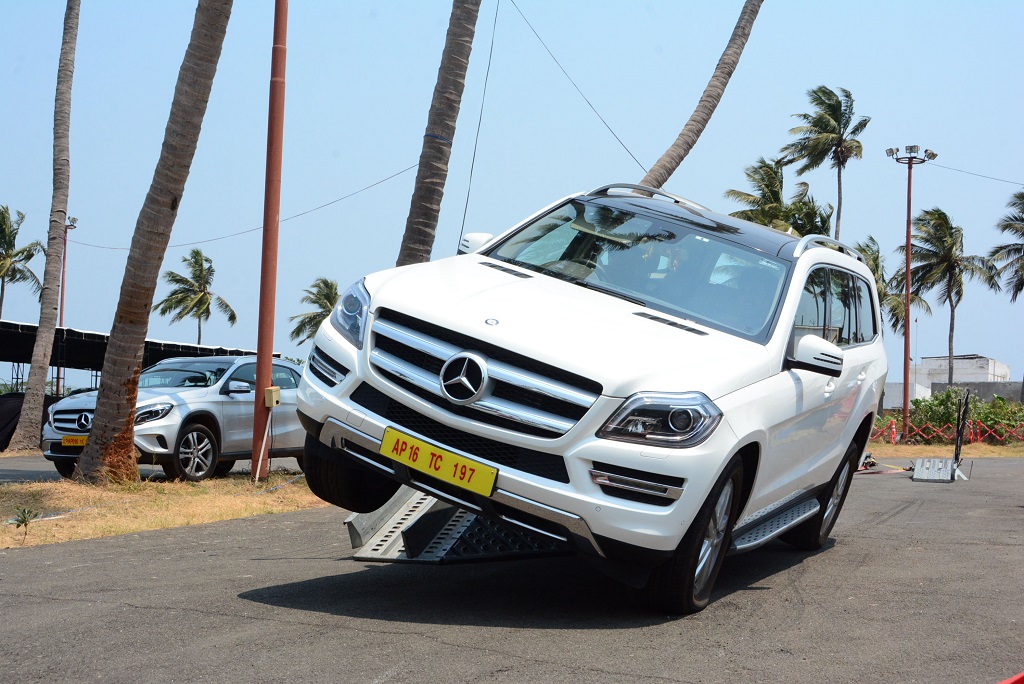 Visakhapatnam: India's largest luxury car maker Mercedes-Benz brought the much acclaimed and sought-after customer engagement programme, LuxeDrive, to Visakhapatnam. This experiential luxury event is based on the three pivotal pillars of adrenalin, gourmet and design. It dazzled patrons and brand loyalists across age groups. LuxeDrive is an experience of a lifetime which is synonymous with the famous Mercedes-Benz luxury experience synonymous with the Three Pointed Star.
The eclectic label 'Gauri Khan Designs' done up by Gauri Khan, who is associated with Mercedes-Benz for the first time, created a furore among guests. In addition, a range of delectable delicacies were prepared by the eminent chef Ritu Dalmia, for the guests at the LuxeDrive. The high-note adrenaline rush was seamlessly integrated into LuxeDrive, with the driving experience of the most fascinating range of Mercedes-Benz SUVs and sedans. The invigorating LuxeDrive was conducted at the HiFY Go-Karting Race Circuit, Near Mangamaripeta Bridge, Beach Road, Uppada, Visakhapatnam, AP – 531163.
Commenting on the event, Roland Folger, Managing Director & CEO, Mercedes- Benz India said, "Visakhapatnam is a significant destination in terms of luxury and a thriving economy. The burgeoning economy of Vishakhapatnam makes it an emerging luxury car destination for a marque brand like Mercedes-Benz. With LuxeDrive, we strive to provide a unique luxury opportunity to the discerning guests and introduce them to a holistic luxury experience, synonymous with Mercedes-Benz. It is our endeavour to win the hearts and minds of our patrons and brand loyalists, by creating new avenues of customer fascination and delight through engagements like LuxeDrive."
The unique and enthralling Mercedes-Benz LuxeDrive showcased the technical expertise and superior performance that Mercedes-Benz range of vehicles are capable of. This is demonstrated through a series of self-driving exercises on a specially designed test track. Managed by a team of expert drivers, various vehicle dynamics and features were experienced by participants in both off-road and on-road conditions. The visitors also experienced the memorable 'Ah My God!' feeling with the range of breath taking AMG range of performance cars.
In addition to the adrenaline gushing driving experience, the designer collection by Gauri Khan beguiled the guests at the event. Gauri Khan's collection, 'Gauri Khan Designs' added enthusiasm among patrons who came to cherish the grandeur of LuxeDrive. Similarly, the Order of the Star of Italian Solidarity award winner, Chef Ritu Dalmia interacted with food lovers and made them experience the delectable delicacies.
There was also a special zone for exclusive Mercedes-Benz merchandise where guests chose and took home their favorite merchandise. The special 'kids' zone' with games for engaging the kids while their parents/relatives indulged in the experience was an added attraction, making LuxeDrive a fun-filled event. The MercedesTrophy zone had exclusive MercedesTrophy goodies on display that kept the participants and families engaged throughout. Guests also had the unique opportunity to get a free car evaluation from Mercedes-Benz pre-owned car sales team and an opportunity for special trade-in and personalized finance offers.