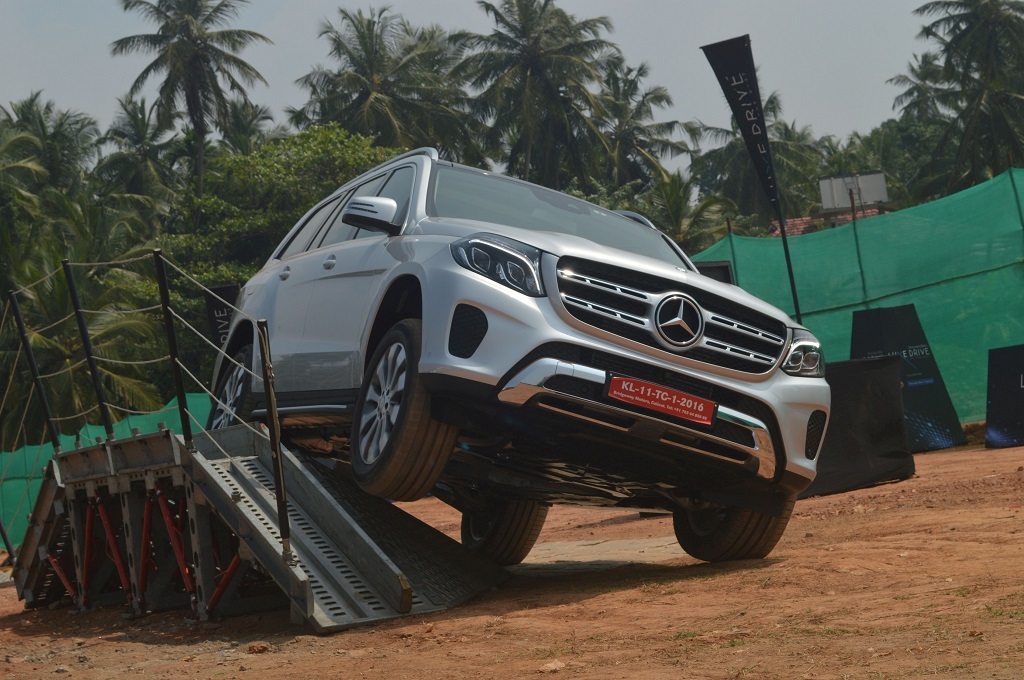 Luxe Drive, a unique customer engagement programme based on the three pillars of Adrenaline, Gourmet and Design comes to Calicut
Mercedes-Benz has associated with the super-talented Gauri Khan for her exclusive design collection 'Gauri Khan Designs' that has been appreciated by fashion lovers across age-groups
Mercedes-Benz cars were displayed at the event added to the luxury quotient
The guests did get a chance to test drive the car of their choice on a specially designed track for the event
Provision of a complementary vehicle evaluation, opportunity for a special trade-in, personalized finance offers and other attractions were also on board
Calicut is the 10th city to have experienced the magnificent Luxe Drive in 2016
India's prominent luxury car maker, Mercedes-Benz brought the quintessential customer engagement programme, Luxe Drive, to Calicut. Luxe Drive is based on three essential pillars of Adrenaline, Design and Gourmet. This initiative provides the most superlative brand experience to patrons and widens the customer base as it epitomizes brand Mercedes to all who are present at the venue, leaving them enchanted. This customer engagement programme took place at Swapna Nagari Ground, Mini Bypass Road, Kottooli, Kozhikode.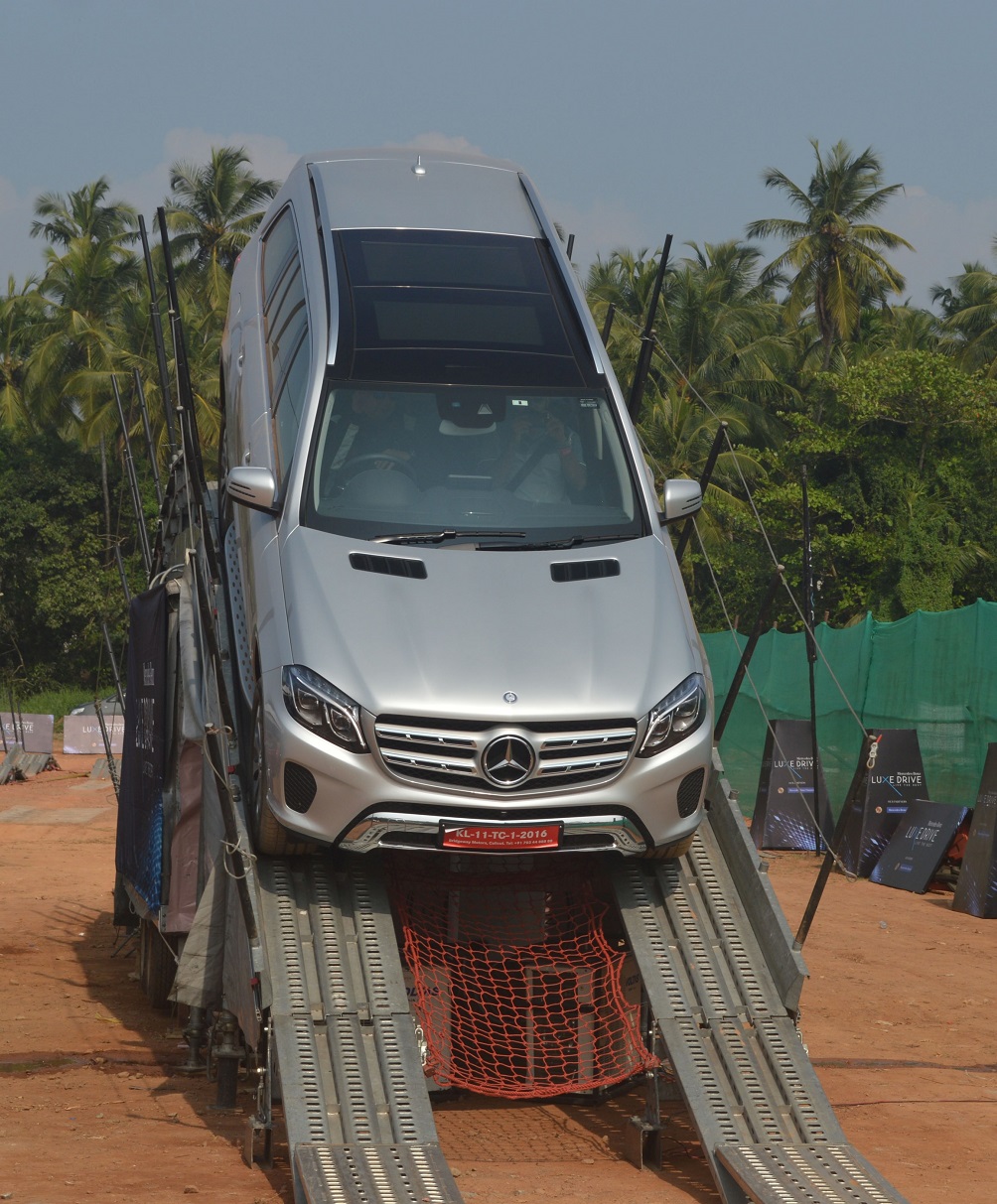 Mercedes-Benz India tied-up with designer Gauri Khan this year and her 'Gauri Khan Designs' that boasts of an entire range of luxury collectibles were appreciated by all. In addition to this, on display were super luxurious Mercedes-Benz cars that showcased seamless integration of advanced technology and comfort.
Speaking on the occasion, Mr. Roland Folger, Managing Director & CEO, Mercedes- Benz India said, "Calicut is one of the most important markets for Mercedes-Benz as it is an emerging destination that has seen an upswing in the consumption of luxurious items. The city has been known to have lured the Europeans since middle ages, but today, it has become the destination for youngsters because of its ever-growing economy and superior infrastructure. Luxe Drive is one such initiative that lets us make a connection with our esteemed and potential customers on an interpersonal level. We aim to win hearts and minds of people through our 'Winning' philosophy that we carved for 2016, this will create more opportunities for us to connect with our customers."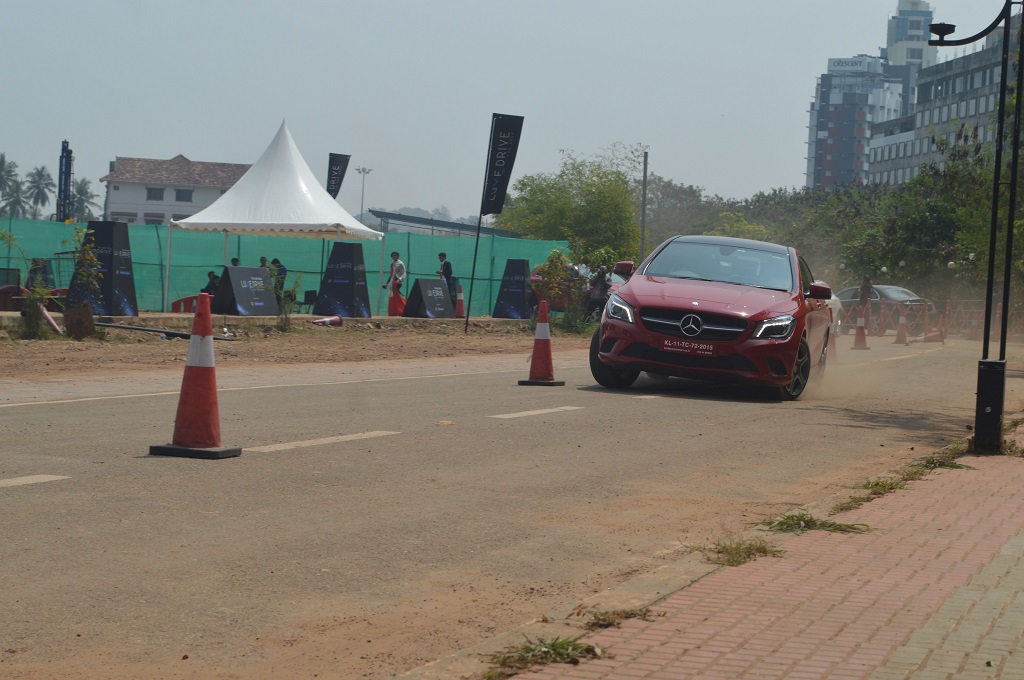 The event showcased the technological prowess of Mercedes-Benz cars and its superior performance and managed to engross the audience thoroughly. Its superior capabilities could be easily experienced by the patrons by a series of self-driven exercises on a specially designed track. The participants were driven by a team of expert drivers and had a chance to experience car's various dynamics and features both on-road and off-road. The visitors also experienced the memorable 'Ah My God!' feeling with the range of breath taking AMG range of performance cars by the brand.
The event had in store something for everyone, right from children who could enjoy themselves in the fun-filled zone specially created for them to the extreme brand loyalists who could pick some exclusive Mercedes-Benz merchandise. The MercedesTrophy zone had exclusive MercedesTrophy goodies on display that kept the participants and families engaged throughout. The Mercedes-Benz pre-owned car sales team also organized a free car evaluation where in a special trade-in opportunity was provided along with personalized finance options.