Mumbai, 7th June, 2017: Italian luxury car manufacturer, Maserati, put forth an extraordinary night of visual art extravaganza when it unveiled a gorgeous paper art installation of its iconic model 'Ghibli'. The event organized exclusively for art connoisseurs, automobile experts and exclusive Maserati owners had the audience further enamored by an exciting auto display of the latest Ghibli by Maserati around Lodha's World Tower crest arena in the city.
The life-size paper art installation, that was put together by Cocktail Art Co, took about 45 days of commitment, passion and hard work for its makers. Every minute element of the original 1967 Ghibli was captured by the designers of art, and it was unveiled at a private event held at the Lodha's World Tower Art Gallery.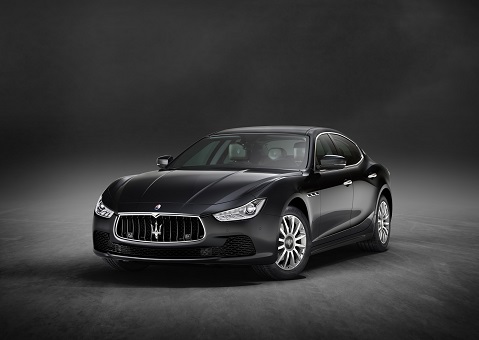 Mr. Bojan Jankulovski, Head of Operations, Maserati India states, "Everything that Maserati builds is 'The Absolute Opposite of Ordinary'. While some automobiles are inspired by basic geometry, Maserati boasts of a rich deisgn heritage that dates back a decade, which in itself has been an inspiration for design evolution in the industry. The Ghibli paper art installation that we have unveiled today is a testimony to that".
Speaking at the occasion, Mr. Sukhbir Bagga Managing Director of Group Petal stated: "We are proud to present this paper art installation of the first Maserati Ghibli, the mark "I", that was launched in 1967 as a two door, two-seater grand tourer with a V8 engine. The Ghibli has achieved tremendous success worldwide  since its introduction, and today's Maserati Ghibli range continues to offer unmistakable class, top-quality performance and a thrilling yet comfortable drive in an eye-catching four-door sports executive sedan."
Maserati Ghibli is a four-door sports executive sedan and first E-segment model by the Italian luxury brand. Ghibli appeals to the heart, the head and the soul making the dream of owning a Maserati more accessible. In line with Maserati's long tradition of naming cars after winds, the name "Ghibli" originates from hot and dry, dust-bearing desert wind descending from the interior highlands of Libya toward the Mediterranean Sea. While the Ghibli features all classic Maserati design traits, its exterior emphasizes its determined personality.
About Maserati
Maserati is an Italian luxury car manufacturer which was established on December 1, 1914, in Bologna (Italy) by its founder Alfieri Maserati and his brothers. Maserati announced its re-entry into the Indian market in July 2015. The renewed focus on the Indian market is in line with Maserati's growth strategy as the market bears significant potential for the brand over the medium term. By entering new markets and the addition of new models to its portfolio, the niche brand has grown its annual sales to 42,100 units per annum worldwide in 2016. At Auto Shanghai 2017, Maserati presented its 100,000th car, a 2017 Quattroporte GranSport manufactured at the Avv. Giovanni Agnelli Plant in Italy, to a Chinese owner.
Maserati's latest lineup for India includes: Quattroporte – Maserati's flagship sedan; the always-breath-taking Ghibli – a sporty sedan, the evergreen GranTurismo/GranCabrio – a sports performer and soon to be launched in India, Levante, the brand's first-ever SUV all of which are being produced in Maserati's native of Italy.
Please click below link to view The Ghibli Heritage