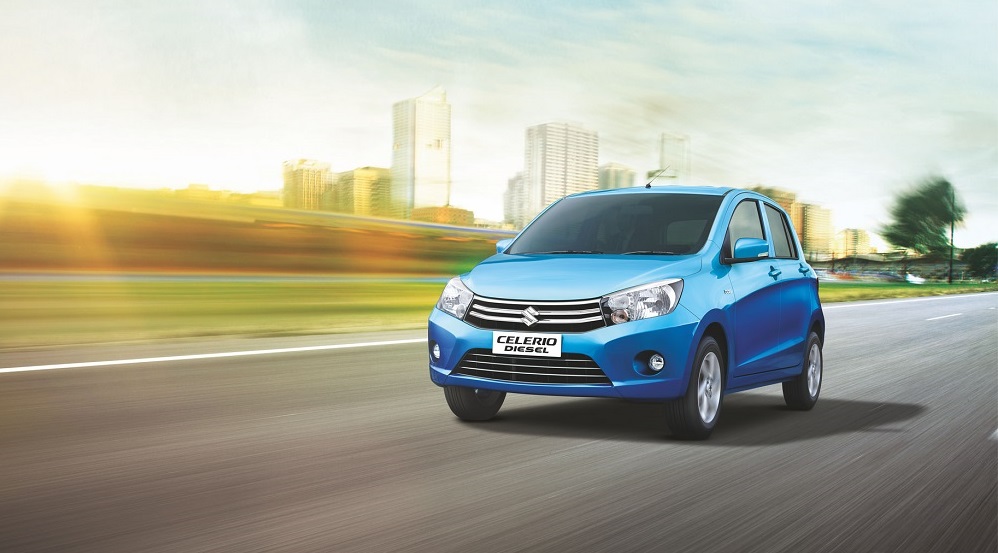 Announces a special Gujarat-focused campaign
Maruti Suzuki gears up for the festive season, with the roll out of 'Celerio Dil Thi Gujarat Maate' a special campaign designed exclusively for Gujarat.  The campaign is aimed to leverage the popular Navratri festival to strengthen its connect with customers and promote sales.
This is the first time Maruti Suzuki is organizing such a customized market specific campaign to connect with the customer at a local level in Gujarat. The campaign includes a host of interesting activities like TV Commercials, print advertisements, radio spots, digital, Cinema, hoardings etc., which are designed in Gujarati language and reflect the unique culture of the state. All these activities will reach out only to the audience of Gujarat.
Elaborating on the campaign, Mr. Anand Prakash, Commercial Business Head, West Zone, Maruti Suzuki India said, "Through 'Celerio Dil Thi Gujarat Maate' we aim to make Navratri even more special this year. The campaign is special as it draws similarities between different aspects of Celerio with different facets of people of Gujarat. Innovations like the TV Commercial specifically developed for Gujarat market can be viewed only in the state. We are hopeful that people in Gujarat will appreciate our efforts and enjoy the festivities with full vigor." 
The campaign will run from 8th Sept to 22nd Oct'15. Other activities during the period include display at malls, bowling alleys and a digital engagement contest 'Style Icon' of Gujarat.
Celerio was launched by Maruti Suzuki in 2014 and has already crossed the 1 lakh sales milestone. It was the first car to introduce the Auto Gear Shift transmission in India. Celerio is available in Petrol, CNG and Diesel fuel options. Celerio diesel with a fuel efficiency of 27.62 km/l ranks among the top three most fuel efficient vehicles in India.