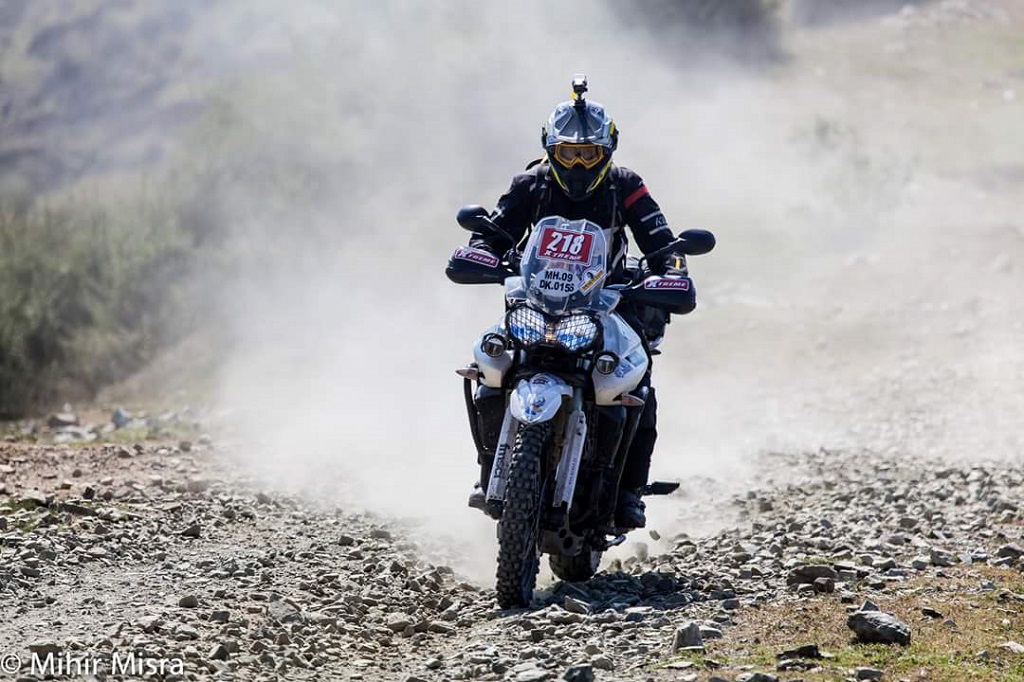 Introduces Tiger Training Academy for its customers
New Delhi, 23rd January 2016: Triumph Motorcycles remains the undisputed leader in adventure motorcycling in India. The brand has heralded the segment with its incomparable Tiger range of motorcycles which are built for accessible road and adventure riding. Standing a class apart, all 5 variants in the Tiger series have changed the face of adventure and off-road biking in India. Triumph Motorcycles has managed to encourage Indian riders to take up adventure riding as a sport as well as a leisure activity and do it with complete luxury given its outstanding product with premium specs and fun, easy riding. Riders today are not only doing intercity but also cross country riding. Adventure riding is the most promising sector within the luxury and premium segment of motorcycling with more and more riders taking it up passionately.
Triumph Motorcycles recently launched the pinnacle of the Tiger series, XCA, and consolidated the luxurious Adventure motorcycle portfolio offered along with Tiger XR, XRx, XCx and Tiger Explorer XC. Featuring a host of rider focused technology such as the standard fitment of Triumph Traction Control and switchable ABS, the new Tiger with its powerful and more fuel engine is up for any task. The Tiger series boasts of an incredible level of standard equipment designed to maximise comfort and convenience on even the longest of journeys with it finely honed handling, truly making it a premium indulgence for the rider. Whether your adventures include tackling miles of twists and turns, or taking in terrain of the rougher variety and leaving the tarmac behind, the Tiger series is the ultimate in adventure motorcycle riding. Yet, doing it all with an unparalleled class.  With riding gear made for the true adventurer Triumph Motorcycles now offers a complete adventure riding experience.
Truly pioneering the segment, Triumph Motorcycles has recently introduced a comprehensive Tiger Training Academy to bring the best of the riding experiences to its passionate customers. Encouraging the segment further, Triumph Motorcycles is conducting this training in collaboration with MotoDreamz. Having hosted its first training in Hyderabad on 9th and 10th January 2016, the second session was held in Delhi on 23rd and 24th January 2016. The training will also be organised at the upcoming IBW, Goa on 19th and 20th February 2016. This platform gives a unique chance for customers to better understand their revered motorcycles and interact with seasoned rider and unarguably a legend in the motorcycling community Mr Vijay Parmar.
Vimal Sumbly, Managing Director, Triumph Motorcycles India said, "We at Triumph Motorcycles are committed to delivering the most exceptional experiences to our customers with our incredible technology driven bikes. Having received an overwhelming response from the Indian market in such a short span of time, we want to offer the best to our customers here. The Tiger is truly a remarkable adventure bike much like a high end SUV on two wheels with its state of the art features and rider focused technology suited for both on and off road riding. The Tiger Training Academy is a sincere effort to give back to our passionate riders with seasoned quality training and interactive sessions. It is also a great way of showcasing how much more their very own Tiger is capable of in terms of performance. It is a great way to reconnect with our customers in line with our goal to provide them with a holistic riding experience."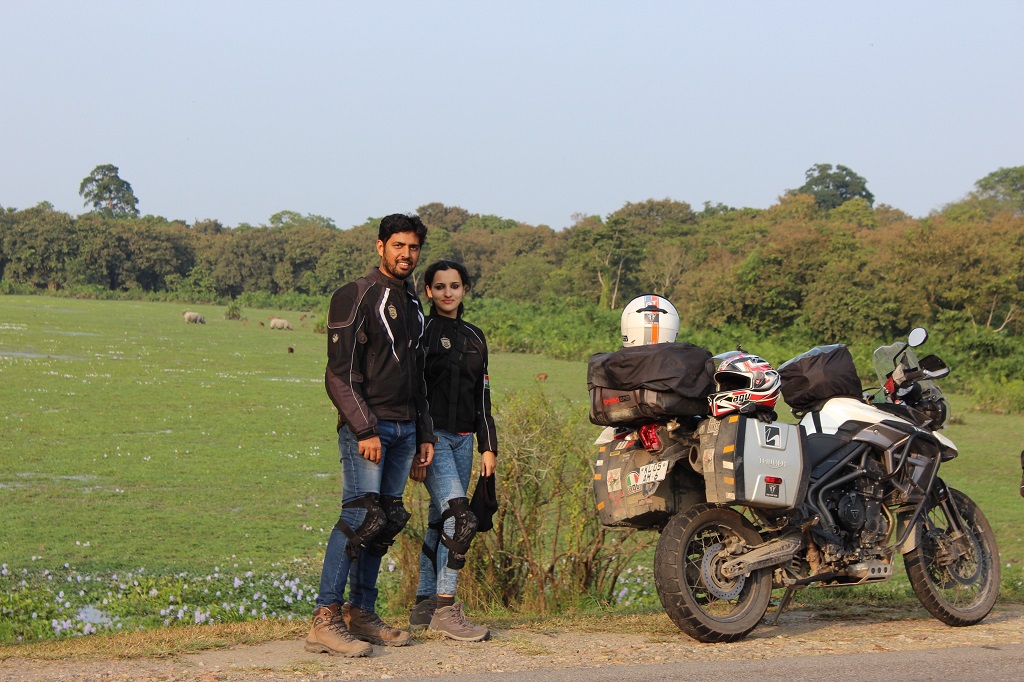 Rish John George, talking about his experience on the Tiger 800 XCx with his wife Tina from Kottyam, said, "Our trip lasted 55days covering 15,950kms travelling through scorching deserts at temperatures above 45C and ice cold Himalayan mountains at -6C. We travelled through roads which can be hardly called roads. At all extremities the bike carried us effortlessly without any mechanical issues. We recommend Triumph Tiger to anyone who plans to do touring, especially couples."
Ashish Rao Rane, another Tiger 800 rider from Pune said, "My ride to Arunachal-China border only proved that the Triumph Tiger is an outstanding adventure motorcycle. Last year, I pushed the bike through Raid De Himalaya cross country rally. The bike's performance was simply phenomenal with it effortlessly dismissing rocky terrains and tough climate. Going through the Raid, there were initial doubts about the choice of my steed which I can proudly say were put to rest as my Tiger crossed the finish line!"
Triumph Motorcycles India has been riding high on the success of achieving record sales of close to 2300 motorcycles across model categories in its 2 years of presence here in India. The varied Adventure portfolio boasts of 5 adventure motorcycles within the category and a total of 15 internationally acclaimed motorcycles in 5 motorcycling categories. Triumph Motorcycles is catering to its customers with 12 pan India dealerships. Winner across motorcycle categories, Triumph Motorcycles India boasts of winning as many as 18 major auto awards.
About Triumph Motorcycles, India
Triumph Motorcycles India is a subsidiary of the iconic British motorcycle manufacturer and caters to Indian customers through its 12 dealerships in Delhi, Mumbai, Pune, Chandigarh, Jaipur, Indore, Ahmedabad, Kolkata, Bangalore, Chennai, Hyderabad and Kochi. Triumph Motorcycles India boasts of the largest portfolio across superbike categories of Classics, Cruisers, Roadsters, Adventure and Super-sports in the country. Winner across all award categories, the brand holds as many as 18 prestigious awards and counting.
About Triumph Motorcycles
First established in 1902, Triumph Motorcycles celebrated 110 years of motorcycle manufacturing in 2012. For more than two decades, Triumph Motorcycles has been based in Hinckley, Leicestershire, and has produced iconic bikes, which perfectly blend design, character, charisma and performance. Building over 50,000 bikes per year, Triumph is the largest British motorcycle manufacturer, and has more than 740 dealers across the world.
At the heart of Triumph's philosophy is a commitment to developing truly unique motorcycles that offer a blend of distinctive design, intuitive handling and performance. The innovation and engineering passion that gave birth to the iconic Bonneville of the 60's has today created a broad range of bikes suited to all motorcycle riders, including the striking 2.3 litre Rocket III, the legendary Speed Triple and the super-sports Daytona 675.
Triumph currently employs around 2,000 personnel worldwide and has subsidiary operations in the UK, America, France, Germany, Spain, Italy, Japan, Sweden, Benelux, Brazil, and now India, as well as a network of independent distributors. Triumph has manufacturing facilities in Hinckley, Leicestershire and Thailand plus assembly facilities in Brazil, and India