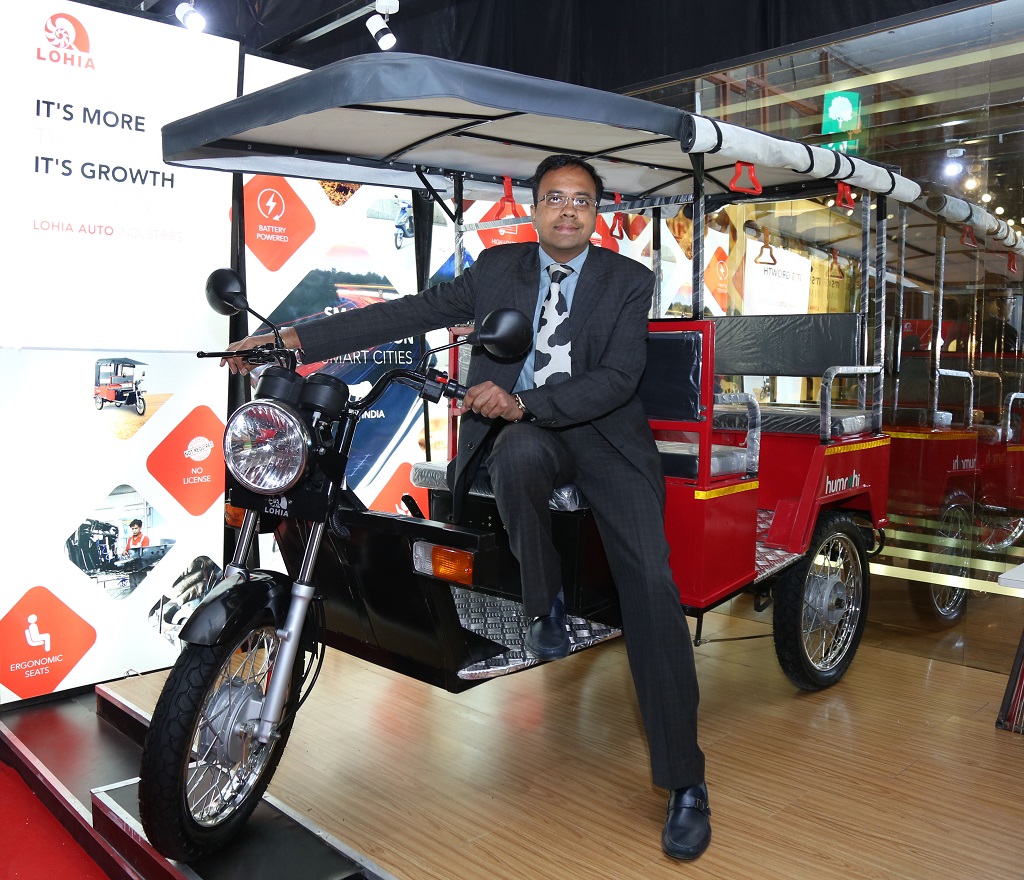 Lohia Auto has participated in the EV Expo 2015, the first ever electric vehicle show in India. EV Expo 2015 is a four day long programme (24th-27th Jan 2015), which was inaugurated by Sh. Nitin Gadkari, Union Minister for Road Transport and Highways.
Lohia Auto has displayed its new range of electric rickshaws at the EV Expo 2015. Please find below the comment from My Ayush Lohia, CEO, Lohia Auto, who was present at the inauguration time. Also, attached are the pictures for your reference.
Mr. Ayush Lohia, CEO, Lohia Auto Industries said, "The first EV-Expo in India is a great initiative that will go a long way in pushing electric vehicles as a reliable, efficient and most important, non-polluting mode for transportation among the masses. It is important that people are made aware about the advantages of e-vehicles over traditional means of transport and encouraged to make a switch so that we make our planet healthy once again for future generations. This unique platform also gives us an excellent opportunity to showcase our wide range of e-vehicles, which are the future mode of transport".