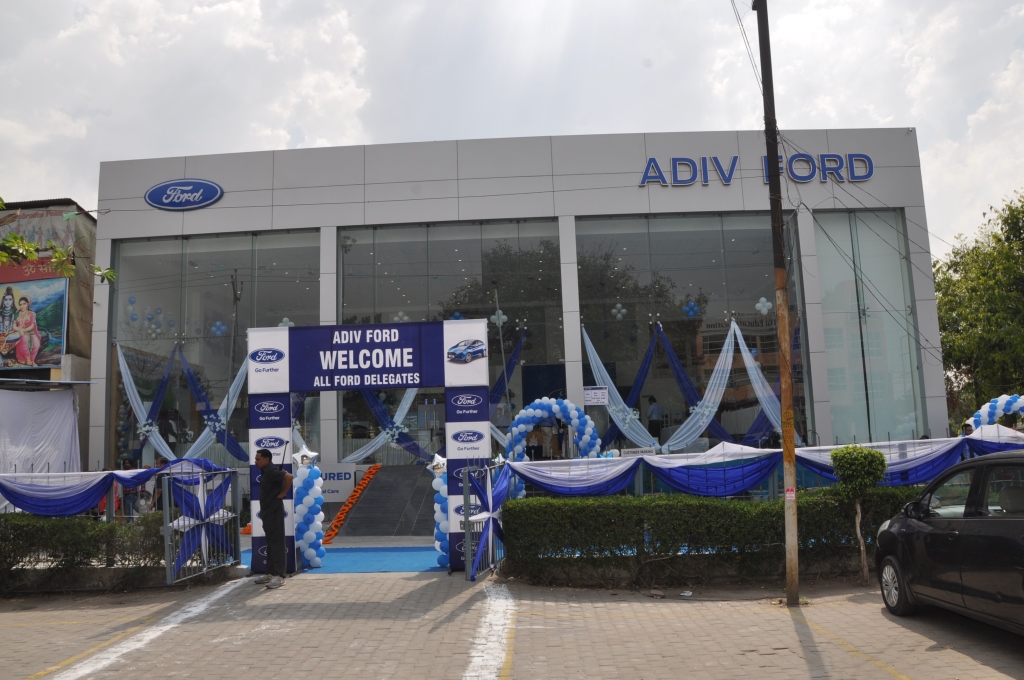 Ford's new facility in Ghaziabad to augment brand and ownership experience with world-class product portfolio and surprisingly affordable service offerings
With Adiv Ford, the number of sales and service facilities in National Capital Region expand to 26
Ghaziabad, NCR, April 5, 2017 – Committed to elevating the ownership experience, Ford India extended its sales and service reach in National Capital Region with the inauguration of Adiv Ford in Ghaziabad.
Led by Abhimanyu Agarwal, dealer principal, Adiv Ford will be located at G51, Patel Nagar 3, Main Patel Marg, Ghaziabad and support customers on Sales, Service, and Spares (3S). Spread across 29,600 square feet, the Sales and Service facility will be fully equipped with 24 service bays to deliver a differentiated experience to customers.
Inaugurating the new facility, Anurag Mehrotra, executive director, Marketing, Sales, and Service, Ford India said, "With every new showroom or service center, we are growing closer to our customers to serve them and earn their trust. Be it our world class product portfolio or surprisingly affordable service, We are committed to delivering a differentiated experience to our customers with partners like Adiv Ford."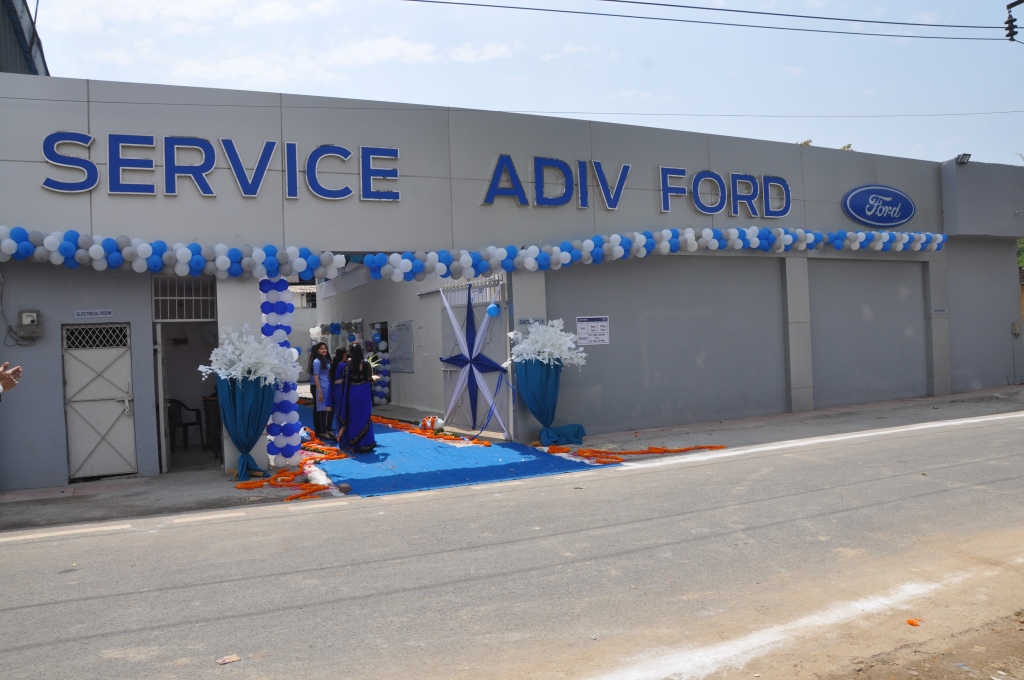 The new Adiv Ford showroom in Ghaziabad will showcase Ford's most vibrant, feature rich and value for money product portfolio including the Ford EcoSport, Ford Endeavour, Ford Aspire, and the Next-Gen Figo.
Embarking on a journey to deliver the Feels Like Family Promise, Adiv Ford will be supported by the following path-breaking initiatives from Ford for customers: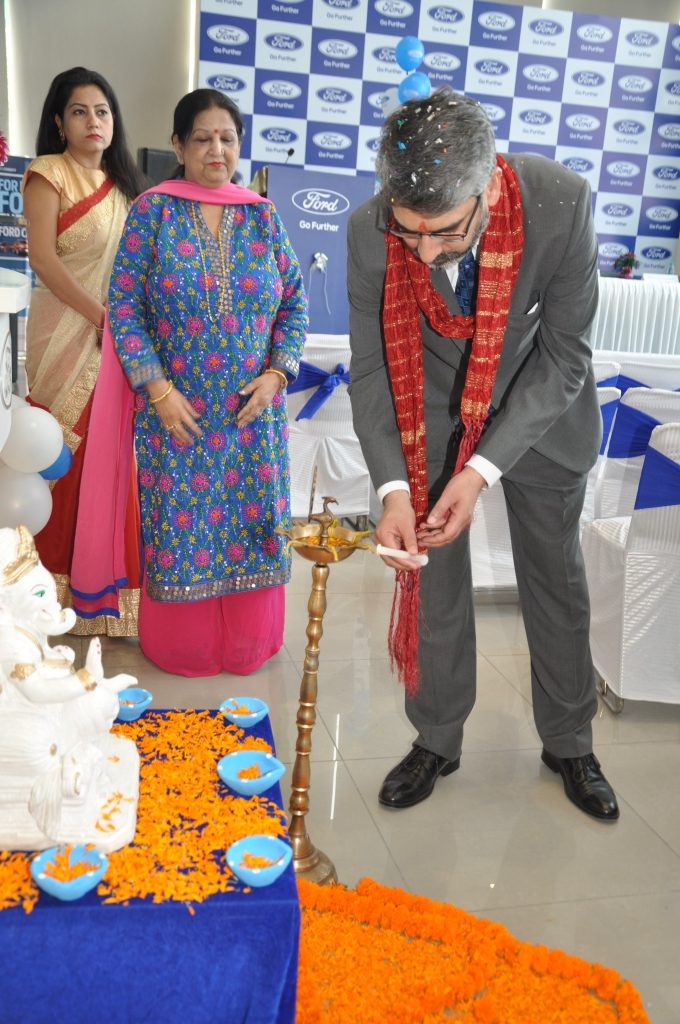 Living the promise of trust & transparency: Ford has introduced Service Price Promise via the service price and parts price calculator on its website. The price promise allows the customer to know the cost of periodic maintenance or parts even before booking the service at a Ford dealership. Using the Cost Calculator, customers carrying the print-out of the web quote will get treated to complete trust and transparency at Adiv Ford. In addition to Ford Service Price Promise, a whole host of features and services have been launched by Ford across dealerships to ensure customer convenience, accessibility and affordability namely:
Ensuring Savings through Sub Assembly Levels for Repairs: For vehicles coming to Adiv Ford for servicing, the 'Sub Assembly Levels for Repairs' will enable a substantial saving in the overall ownership costs by breaking up an auto part into sub-components. Ford's latest offering Figo Aspire offers unparalleled ownership experience with close to 850 parts available under sub-assembly
Competitive Parts Pricing: Ford has worked with supplier base to attain increased levels of localization on the products, thereby achieving competitive price points while maintaining high quality. According to the independent survey of parts pricing, Ford has been rated among the most affordable against a formidable set of competitors.
Also, Ford's customer-focused initiatives such as pan-India Roadside Assistance, Quick Service Support*, Mobile Service Vans, Vehicle report card is part of the process across a network of 376 sales and service facilities in 209 cities across the country.