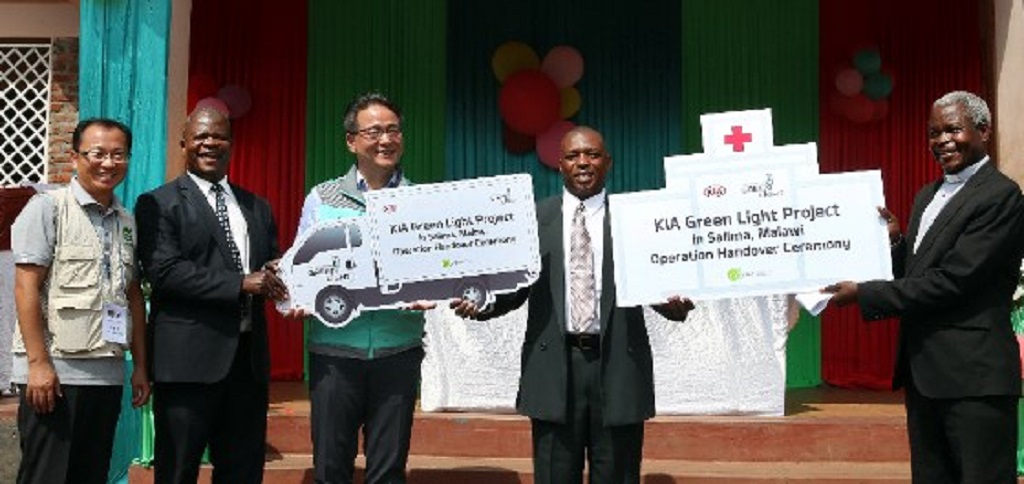 Kia holds two 'Green Light Project' handover ceremonies
School provides access to education for disadvantaged children, with more than 700 students currently enrolled
Healthcare center in Malawi provides medical access to the town of Salima
Green Light Project aids mobility and self-sufficiency in poorer countries
(SEOUL) August 4, 2017 – Kia Motors Corporation has handed over a community-run school to a local community in Tanzania and a healthcare center in Malawi. These are the latest facilities to be constructed and opened under Kia's 'Green Light Project' corporate social responsibility program.
Kia's Green Light Project – a global social mobility program started by the carmaker in 2012 – strives to improve access to healthcare, education and employment for disadvantaged communities in Africa by helping them to establish much-needed facilities. The program seeks to empower local communities to improve mobility and self-sufficiency, and enable them to challenge and overcome their obstacles. With the establishment of each Green Light Project facility, Kia's final goal is to be able to hand over full control to a local community, giving a 'green light' to local communities.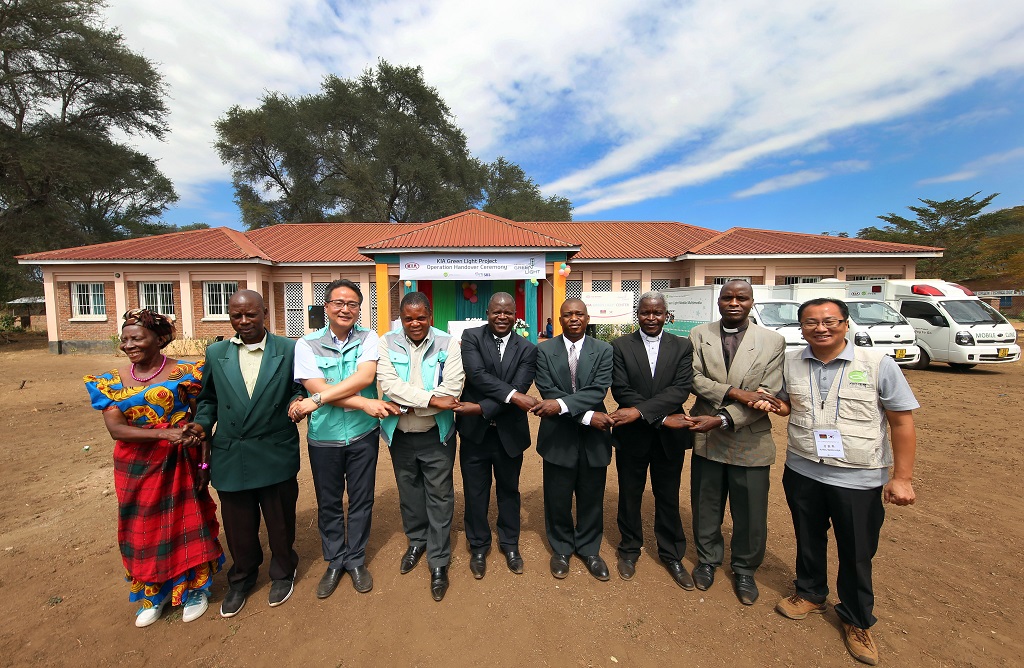 The first of two handover ceremonies was held at the 'Green Light' school in Dar es Salaam, Tanzania on 31 July. The new school was formally opened in 2012, and now employs 31 teachers, educating more than 500 local students. The ceremony was attended by residents, teachers, students, as well as a host of dignitaries including Mr. Benjamin Sitta, mayor of Kinondoni and Mr. DaeHyung Jin, Deputy General Manager of Kia's CSR Management Team. Also present were representatives from Good Neighbors Tanzania, an NGO charity founded by eight Koreans to alleviate poverty.
On 3 August, Kia carried out the handover ceremony for a Green Light healthcare center in Malawi. The center is located in the Salima township, two hours east of the country's capital city, Lilongwe, providing healthcare facilities for communities across the region. The handover was attended by dignitaries including Traditional Authority Salima, Kalonga and Salima District commissioner Simwaka as well as Kia representatives and 26 volunteers. Having opened in 2012, the Salima Green Light healthcare center now employs doctor and nurses along with local medical assistants.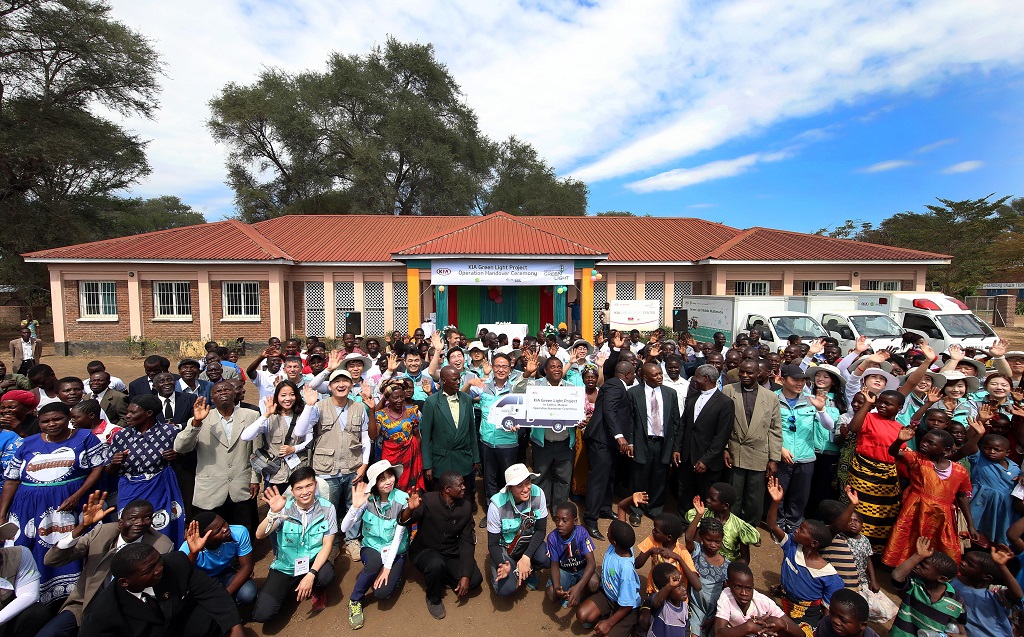 DaeHyung Jin commented: "The Maendeleo school and Salima clinic join a number of other 'Green Light' facilities that Kia has helped establish across Africa. These provide local communities with the opportunity to build better lives through improved access to healthcare, education and vocational training. Kia seeks to provide the means to manage such facilities for themselves.
To support the handovers of the Salima healthcare center, 26 Kia employees from around the world visited Malawi as a global employee volunteer group, supporting the Green Light project. The group worked with local citizens, completing home-visits and joining educational activities.
Kia's 'Green Light Project'
Since 2012, Kia has supported a series of communities and initiatives in Africa through its Green Light Project to provide easier access to health, education and employment. Green Light Projects in Ethiopia, Kenya, Mozambique, Tanzania and Malawi have resulted in the successful establishment of five schools, two health centers and three Automechanic training centers with mobile programs. The latest projects bring the total number of Green Light Project locations to ten.
As well as setting up education, health and training facilities, Kia provides small fleets of support vehicles to serve local needs, such as school buses, mobile mechanics, mobile libraries, and mobile health clinics. The Green Light Project also aids local citizens with school uniform production, micro loan facilities, fertilizer lending programs, and vehicle workshop facilities.
Kia plans to continue expanding the Green Light Project to other countries and regions in future through the cooperation of its global network.
About Kia Motors Corporation
Kia Motors Corporation (www.kia.com) – a maker of world-class quality vehicles for the young-at-heart – was founded in 1944 and is Korea's oldest manufacturer of motor vehicles. Over 3 million Kia vehicles a year are produced at 14 manufacturing and assembly operations in five countries which are then sold and serviced through a network of distributors and dealers covering around 180 countries. Kia today has over 51,000 employees worldwide and annual revenues of over US$45 billion. It is the major sponsor of the Australian Open and an official automotive partner of FIFA – the governing body of the FIFA World Cup™. Kia Motors Corporation's brand slogan – "The Power to Surprise" – represents the company's global commitment to surprise the world by providing exciting and inspiring experiences that go beyond expectations.