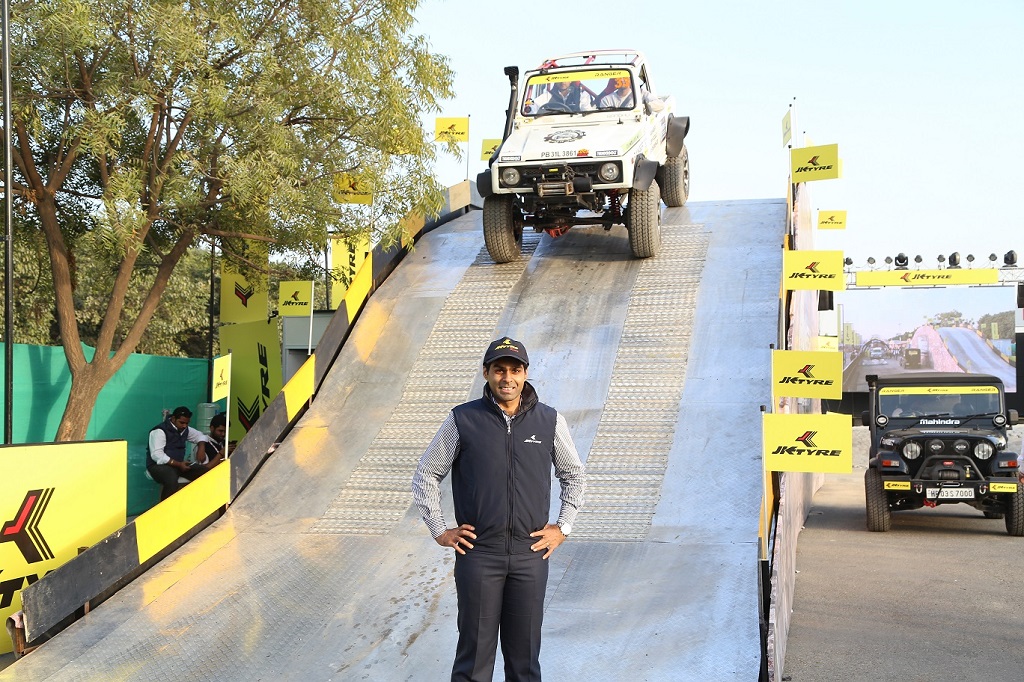 JK Tyre Off-Road Experience zone is an extension of its 360 degree campaign for JK Tyre Ranger Series
JK Tyre, pioneer of radial technology in India, are showcasing their latest Ranger Series with "JK Tyre Ranger Off Road Experience" zone at 13th Auto Expo – Motor Show in Greater Noida. As the auto and off road enthusiasts gather at one of Asia's biggest auto shows, JK Tyre brings a unique experiential ride to showcase the extreme off-road capabilities of its Ranger Series SUV tyres. The experiential zone is the on-ground extension of its ongoing 360 degree campaign for the Ranger Series. Recently, JK Tyre also launched an interesting TVC for the Ranger Series tyres.
JK Tyre's Ranger Off Road campaign talks about the attributes of the new Ranger Series. The company is reaching out to its new age consumers through a multi-pronged communication approach. The new JK Tyre TVC showcases how the Ranger Series tyres play an important role throughout one's life. The thought goes on into the social platform where the company engaged with its followers on Facebook and Twitter. The #JKRanger trended on Twitter, creating conversations and reaching out to lakhs of users.
The Ranger Off-Road Experience zone by JK Tyre created at the Auto Expo grounds near Gate no. 10. The excitement of the Auto Expo visitors is testimony to the rising consumer interest in the off-road activities. The participants just have ride with national champions like Hari Singh through a series of hurdles like a 20-feet metallic hill construction, a 12-feet uneven surface made of boulders and a 30o slanted turn. The participants get to experience the thrill of off-roading along with a chance to win exciting prizes.
The Ranger Series is a multi-terrain, high performance SUV tyre series from India's top most tyre- making brand. With this new product, JK Tyre has set a new benchmark for the future of SUV tyre segment in India. Recently launched Ranger Series is designed to ensure best in class braking in most rigorous conditions.
The crowds at JK Tyre Ranger Off-Road Experience are a testimony that people want more than just watch new vehicles. They want to be part of the action and enjoy their experience. JK Tyre has brought the off-road experience to the city folks without making them travel to far off locations.