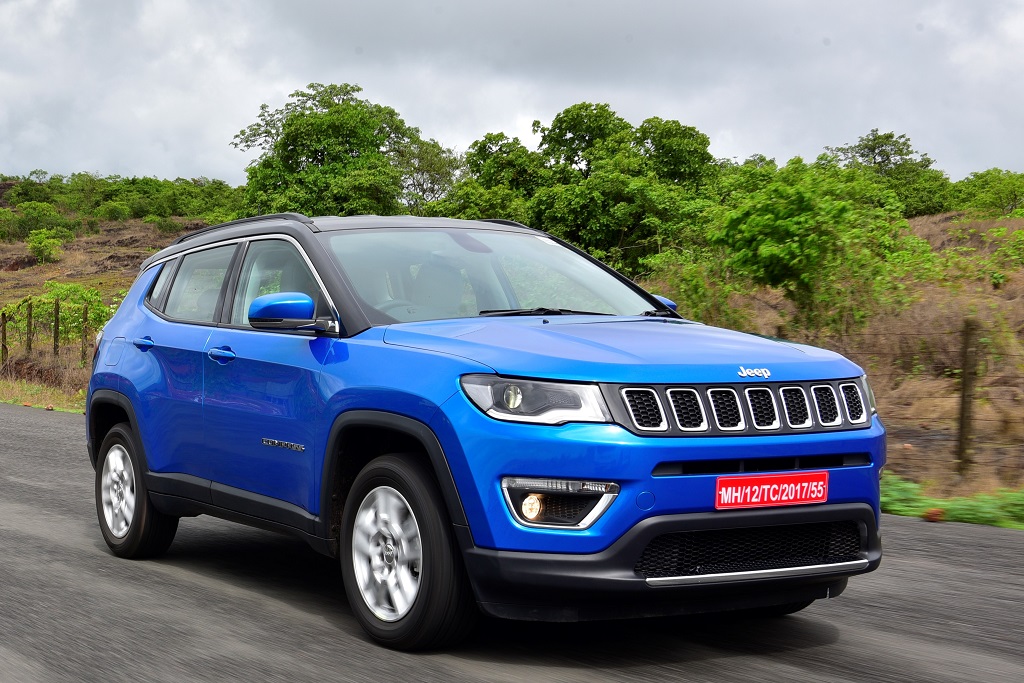 MUMBAI | Thursday, December 14, 2017: FCA India today announced that Jeep Compass sales have crossed the significant milestone of 10,000 units. The manufacturer has achieved this milestone in just four months of launching this Made in India Sports Utility Vehicle (SUV).
FCA shipped 600 units, the first batch of the Ranjangaon-manufactured Jeep Compass to Japan and Australia in October this year and it is already on sale in Japan.
Commenting on the milestone, Kevin Flynn – President and Managing Director, FCA India said, "The Jeep Compass is proving to be a popular SUV in a short span of time. We are indeed proud to cross the 10,000 Sales milestone and we are confident to continue with this great momentum in the New Year as well."
He added, "Customers have appreciated the competitive price positioning of the Jeep Compass since launch. Effective January 1, 2018, prices will increase by 2-4%, except for the entry level variant, which will be maintained at INR 15.16 lakh (ex-showroom). Jeep will continue to offer a compelling Product and Price package in the New Year.
 The Made In India Jeep Compass was launched on July 31, 2017. FCA India offers three premium trims in the range – Sport, Longitude and Limited. The SUV is offered in 10 variants with 2.0-litre Turbo Diesel and 1.4-litre Turbo Petrol Multiair powertrain options, with 4×4 and 4×2 derivatives available in the range.
The Jeep® Compass, across the range, comes with a 3-year / 100,000 kms manufacturer warranty and a service cycle of 15,000 kms / 1 year.
 About Fiat Chrysler Automobiles
Fiat Chrysler Automobiles (FCA) designs, engineers, manufactures, distributes and sells vehicles under the Abarth, Alfa Romeo, Chrysler, Dodge, Fiat, Fiat Professional, Jeep, Lancia, Ram, SRT brands as well as luxury cars under the Maserati brands.
FCA also operates in the components sector, through Magneti Marelli and Teksid, and in the production systems sector, through Comau, and in after-sales services and products under the Mopar brand name. In addition, the Group provides retail and dealer finance, leasing and rental services in support of the car business through subsidiaries, joint ventures and commercial agreements with specialized financing services providers.
FCA is an international auto group engaged in industrial activities in the automotive sector through companies located in 40 countries and has commercial relationships with customers in approximately 150 countries.
About Jeep Brand
Built on more than 75 years of legendary heritage, Jeep is the authentic SUV with class leading capability, craftsmanship and versatility for people who seek extraordinary journeys. The Jeep brand delivers an open invitation to live life to the fullest by offering a full line of vehicles that continue to provide owners with a sense of security to handle any journey with confidence. The Jeep vehicle line-up in India consists of the Jeep Wrangler, Grand Cherokee and now the Jeep Compass.