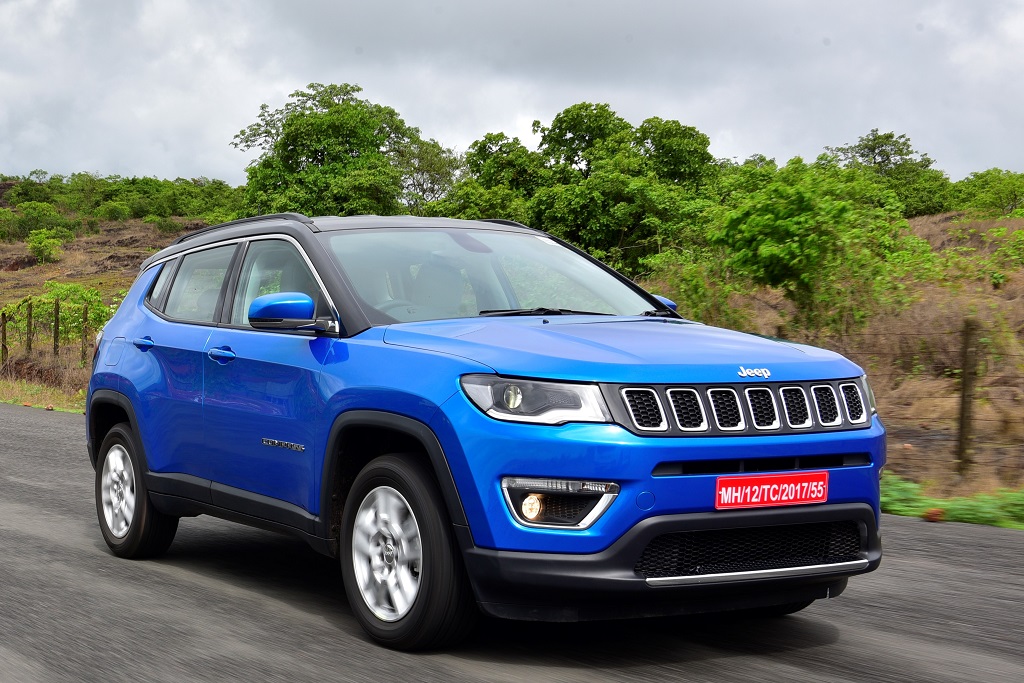 Following an FCA US LLC initiated recall, FCA India intends to recall an estimated 1,200 Jeep Compass SUVs, already retailed to customers, for replacement of the front passenger air bag.
A supplier has advised FCA that, during its airbag module assembly process, loose fasteners may have inadvertently found their way undetected into a small number of modules.
The number of affected Jeep Compass SUVs is expected to be less than one percent (1%) of the total recall population.
However, should such a vehicle be subject to an impact that causes the front passenger airbag to deploy, loose fasteners may pose a hazard. Thus, FCA India will replace the passenger airbag on an estimated 1,200 Jeep Compass SUVs to eliminate this concern.
The Company is unaware of any related injuries, accidents, warranty claims or complaints. Nevertheless, customers whose vehicles are in the affected range are advised to refrain from using the front passenger seat until the situation is remedied.
In the coming week, FCA India and their authorized Dealers will directly contact customers whose Jeep Compass SUVs require a front passenger air bag replacement, and confirm appointments at authorized workshops. This replacement exercise will be carried out at no cost to customers.
About Fiat Chrysler Automobiles
Fiat Chrysler Automobiles (FCA) designs, engineers, manufactures, distributes and sells vehicles under the Abarth, Alfa Romeo, Chrysler, Dodge, Fiat, Fiat Professional, Jeep, Lancia, Ram, SRT brands as well as luxury cars under the Maserati brands.
FCA also operates in the components sector, through Magneti Marelli and Teksid, and in the production systems sector, through Comau, and in after-sales services and products under the Mopar brand name. In addition, the Group provides retail and dealer finance, leasing and rental services in support of the car business through subsidiaries, joint ventures and commercial agreements with specialized financing services providers.
FCA is an international auto group engaged in industrial activities in the automotive sector through companies located in 40 countries and has commercial relationships with customers in approximately 150 countries.
About Jeep Brand
Built on more than 75 years of legendary heritage, Jeep is the authentic SUV with class-leading capability, craftsmanship and versatility for people who seek extraordinary journeys. The Jeep brand delivers an open invitation to live life to the fullest by offering a full line of vehicles that continue to provide owners with a sense of security to handle any journey with confidence. The Jeep vehicle line-up in India consists of the Jeep Wrangler, Grand Cherokee and now the Jeep Compass.