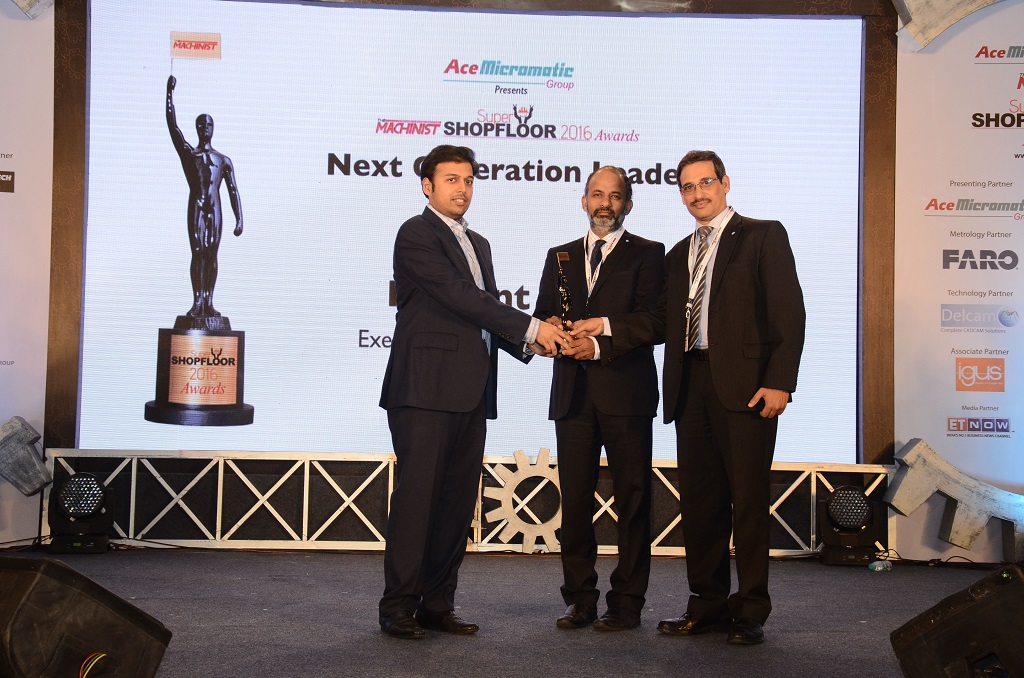 JBM Group's Executive Director Mr. Nishant Arya has been anointed as The Machinist Super Next Generation Leader for 2016 for his contribution to diversification, internationalisation and overall growth of the group. Mr. Arya received the honour at The Machinist Super Shop Floor 2016 Awards on May 26 in Pune.
In less than 8 years of taking charge of the affairs at JBM Group, Mr. Arya has expanded its operations from a Tier 1 auto-component manufacturer to a bus manufacturer aiming to provide a sustainable alternative to problems of congestion and pollution in Indian cities. In his stewardship, the conglomerate has also ventured into generation of renewable energy and is currently building Haryana's largest ground-mounted solar power plant. The group is planning to start power generation from other renewable sources too.
Mr. Arya has been the torchbearer of JBM Group's partnerships with leading global entities like Arcelor Mittal, Cornaglia, Dassault Systemes, JFE Steel Corporation, Kanemitsu, Magnetto Automotive, Ogihara, and Sumitomo Corporation, helping Indian corporate sector have a larger international footprint.
In a span of few years, he has made a mark in the industry and has earned recognition and accolades for his active contribution in the auto segment.
Speaking on the occasion, Mr Nishant Arya said, "I am humbled by this recognition. As of now, we have only walked some distance in our endeavour to take the group to its deserved pedestal both in India and globally. We have a long way to go. With this award, I feel more energetic to take the group further ahead in its journey".
The Machinist Super Shop Floor 2016 Awards celebrates the stars of manufacturing industries. The winners are awarded a trophy which is a token proclaiming that they have achieved a new height and achieved it differently.