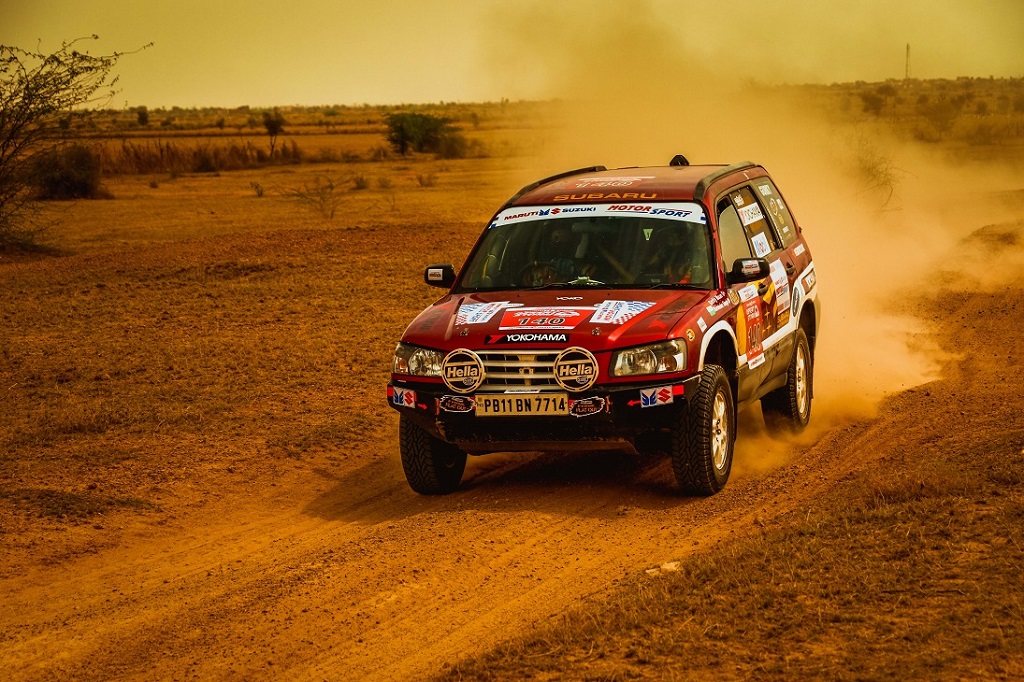 India's most challenging Motorsport rally has entered its second day in the city known for producing great warriors, Bikaner. Located in the heart of the Thar Desert, Bikaner is surrounded by golden sand dunes, majestic forts, stunning palaces, traditional havelis and spiritual temples. The leg 2 of the Desert Storm was one of the longest routes covering a total distance of approx. 160 kms, starting from Badrasar.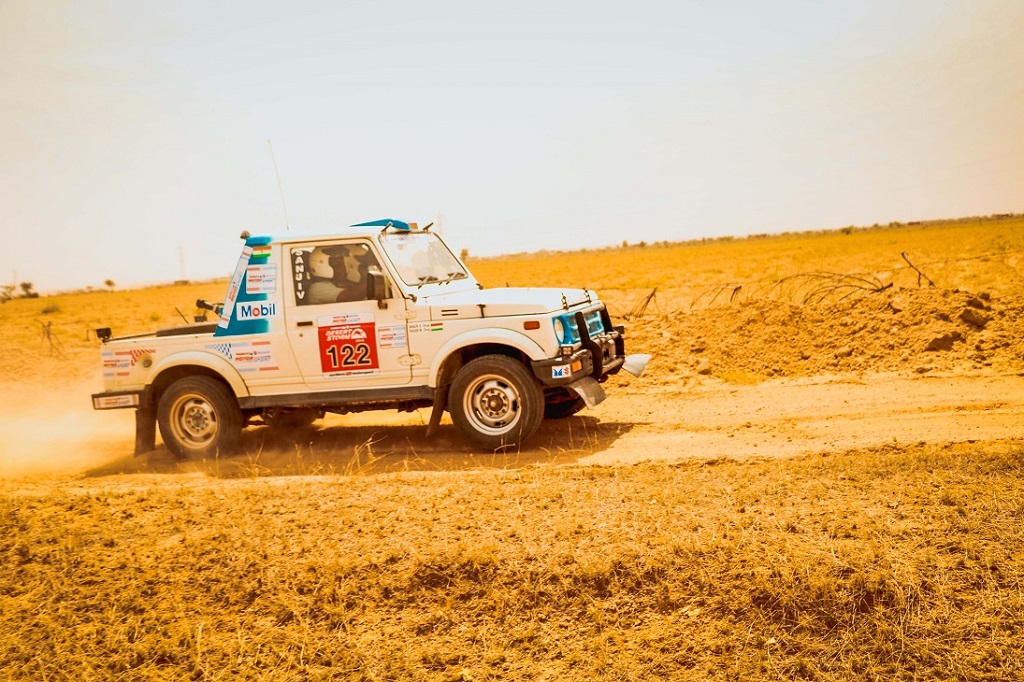 All participants are in form, endeavoring to prove their mettle. They will be competing along various small towns and hamlets, including Karnisar, Badrasar, Bhandarwala and Dholera. The intense revving of the rallyist's cars, shaking up the quaint alleys of Bikaner, was an ode to the great warrior spirit of the royal city.
The ever-excited crowd does not fail to elevate the motivation levels of the participants, as they rush past the imposing palaces, forts and stunning temples.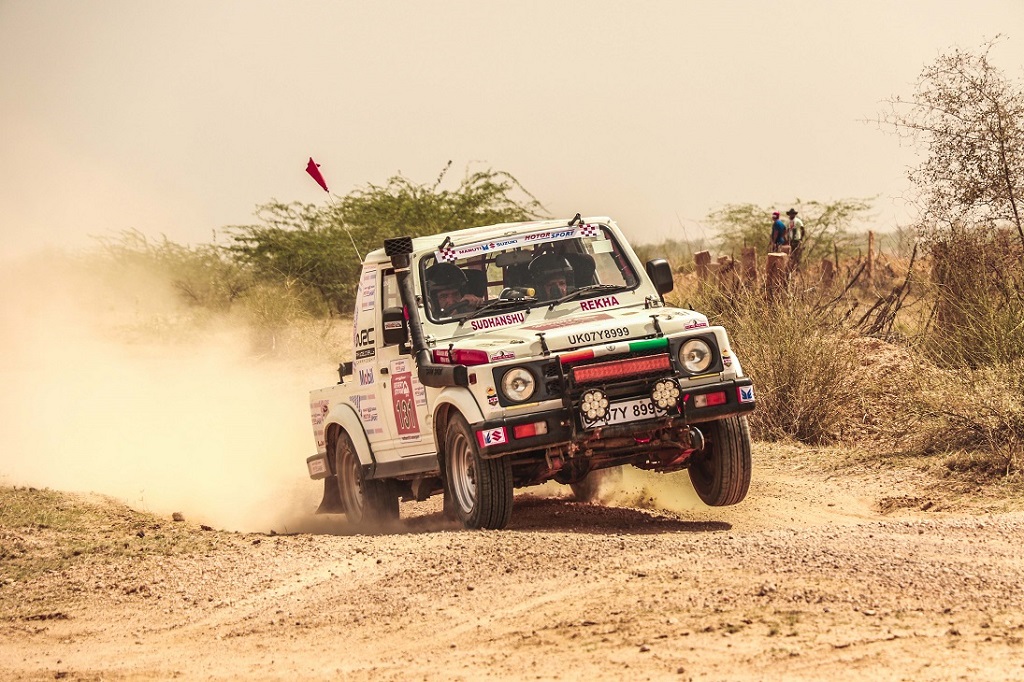 Leg 2 of Extreme category had one competitive stage of approx. 156 Kms of length between Bhadrasar and Dhaia. Abhishek Mishra from Jaipur and his navigator PV Srinivas Murthi continued to reign supreme as they lead the category by clocking 04:34:32 Hrs. Manali man Suresh Rana and his navigator Ashwin Naik in their Grand Vitara, continue to trail at the second position by clocking in 04:50:18  Hrs, trying hard for the first place. Amanpreet Ahluwalia and Virender Kashyap are at the third position by clocking 05:05:00 Hrs in their Maruti Gypsy.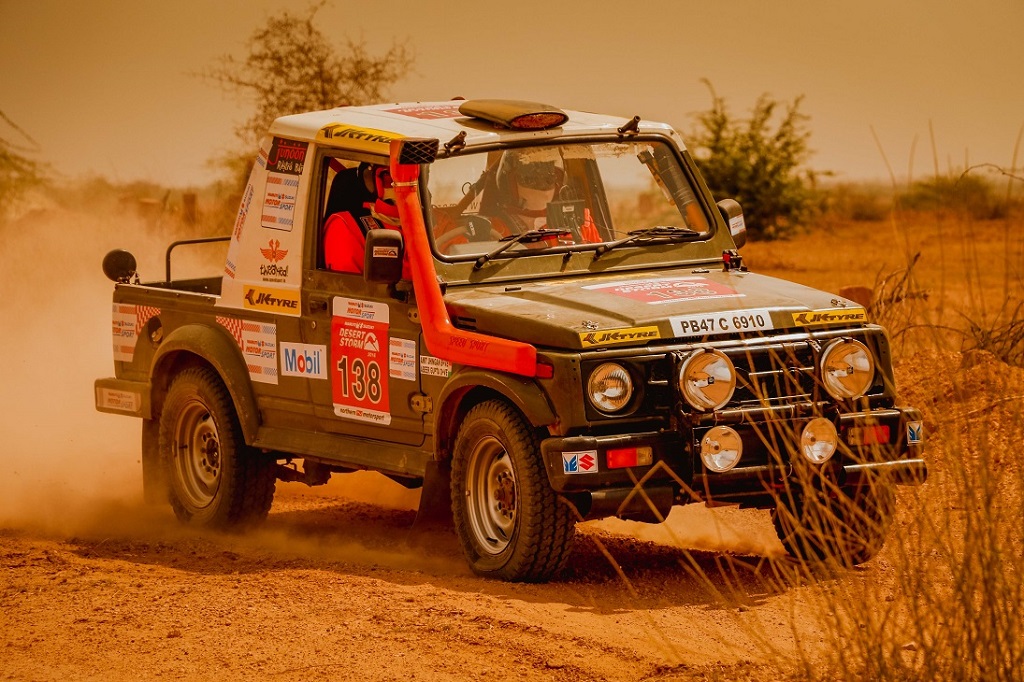 The rocky plateau and a tough desert terrain are taking a toll on the vehicles and an army of service team is working at a war speed to keep the machines at their prime performance.
Talking about holding the first position at the end of day 2, Abhishek Mishra said, "We are so pleased to maintain our position on day 2 as well. All the sweat and turmoil has been worth it, but there are miles to go before we even begin to slowly inch towards victory. We are satisfied with the margin between us and the second position. Every day is tricky, with its own unique challenges and we will take them as they come. Fingers crossed."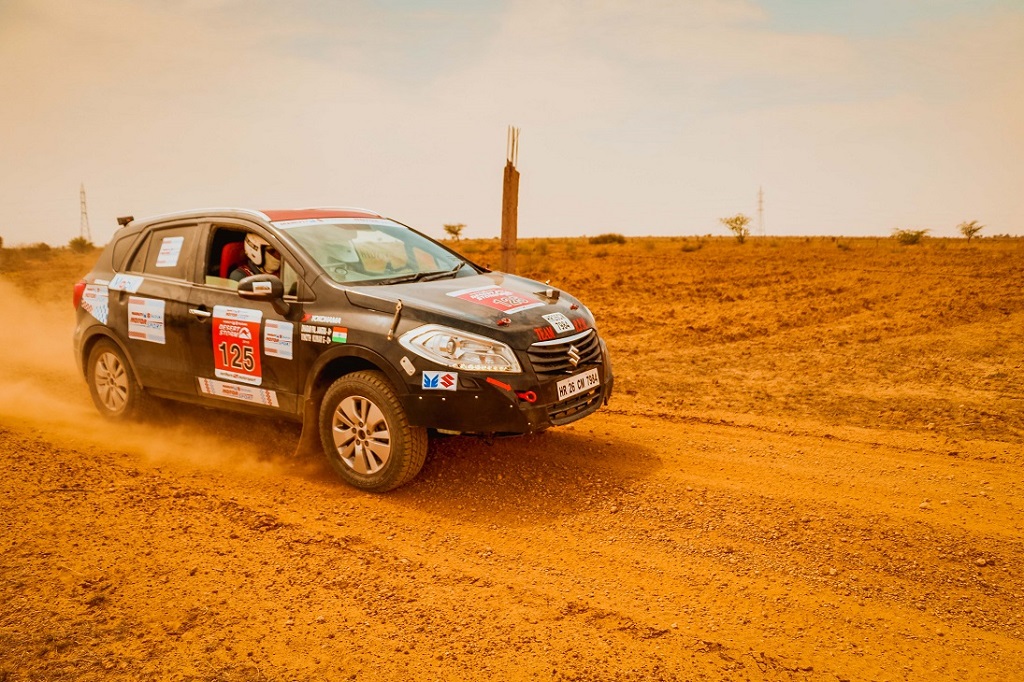 In the XTreme bike category, rallyist C.S Santosh continues to lead at 04:14:00 Hrs followed by Aravind KP at 04:36:00 Hrs who moved a rank higher after beating Jess David by a margin of 2 mins.
In the NDure category, motorists traveled the same distance as XTreme teams but in the Time Speed Distance format in the Leg 2 of the event. Holding the lead is SK Ajgar Ali and his navigator MK Mohammed Musthafa with a day end penalty of 00:01:03 Hrs. Jagmeet Gill and Chandan Sen with day end penalty of 00:04:24 Hrs has now moved to second position, while Vishnu Singh and Adithya Anthony made it to the top three with a day end penalty of 00:06:02 Hrs .
In the Xplore category, Sachin Singh with M Prakash continued to hold the first place on day 1, followed by Karthick Maruthi and S.Shankar Anand, while Pratap and his navigator T Nagarajan at the third position.
The rally tomorrow will see participants travel to Jaisalmer and is expected to get even tougher amidst the shifting sand dunes.
RESULTS AFTER LEG X:
XTreme Cars  –
Abhishek Mishra & PV Srinivas Murthi – 04:34:32 Hrs
Suresh Rana & Ashwin Naik – 04:50:18 Hrs
Manpreet Ahluwalia & Virender Kashyap – 05:05:00 Hrs
Moto Quad – End of Leg X
S Santosh – 04:14:00 Hrs
Aravind KP – 04:36:00 Hrs
Jess David – 04:38:00 Hrs
NDure Cars – End of Leg X
SK Ajgar Ali & MK Mohammed Musthafa – 00:01:03 Hrs
Jagmeet Gill & Chandan Sen – 00:04:24 Hrs
Vishnu Singh & Adithya Anthony 0:06;02 Hrs
Xplore Cars – End of Leg X
Sachin Singh & M Prakash – 00:03:00
Karthick Maruthi & S.Shankar Anand – 00:03:31
Pratap & T Nagarajan – 00:04:11
About Desert Storm: The Thar Desert isn't a place to drive; it's a place to fight. The Maruti Suzuki Desert Storm rally takes its racers through the interiors of Rajasthan. An uneasy alliance of the formidable Thar Desert, the oldest Plateau mountains, Aravalis, and the golden sand dunes of the desert state, versus the racers who depend on their skills, motor's ability and luck to survive.