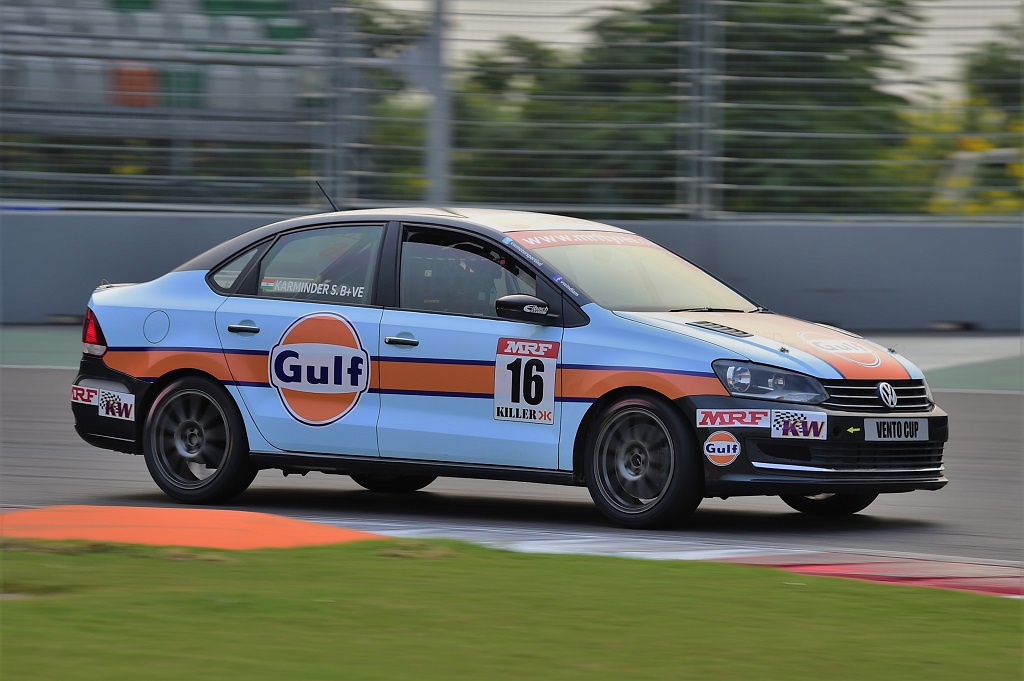 Ishaan moves closer to the title after posting fastest lap time today in the qualifying
Mid-season test organized before the last round helps drivers accustom to the track
Title contender Karminder to start second on the grid, next to pole sitter Ishaan
Volkswagen Motorsport India commences with the final round of the Vento Cup 2016 season at India's Formula 1 track, the Buddh International Circuit. The finale was preceded by the mid- season test on Thursday this week that gave an opportunity to the rookie drivers to get acquainted with the track, providing much needed track time to all the race drivers before the qualifying.
The one-day test started off with the instructors (driver coach Rayomand Banajee, and Volkswagen Motorsport India's development driver and Polo R Cup 2014 champion Karthik Tharani) taking the rookie drivers out to get them acquainted to the track. Soon after, all the race drivers did a lead-and-follow session with the instructors in road-spec Volkswagen Polo cars with roll cages. The racers then drove the Vento Race cars giving them much a feel of what they would be driving over the competitive weekend.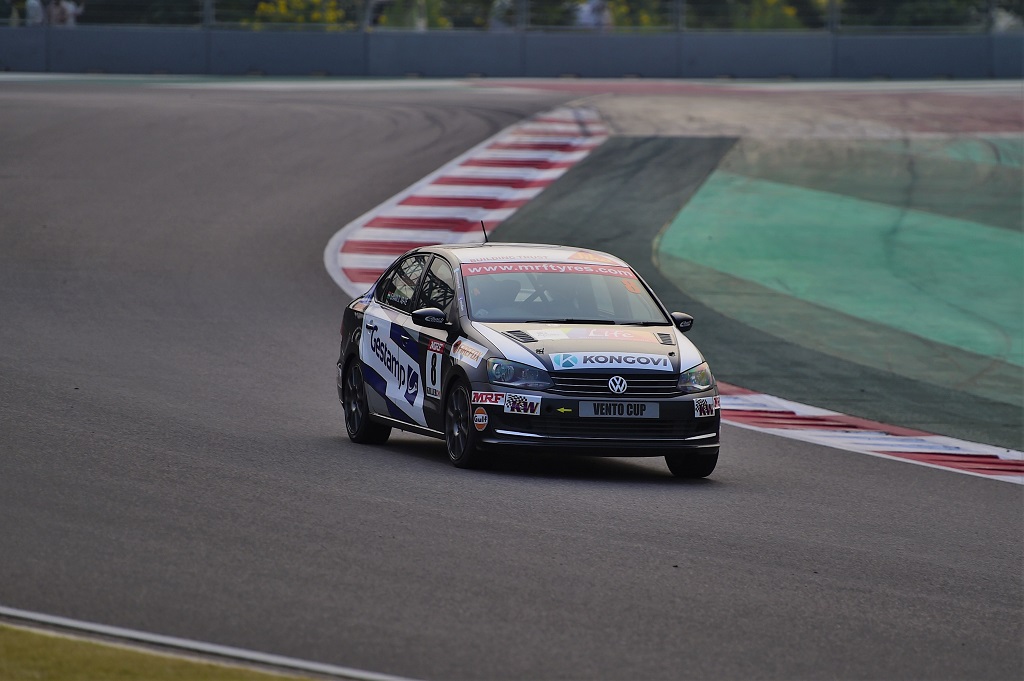 After two free practice sessions on Friday, Ishaan Dodhiwala cemented his intentions to let nothing come between him and the Volkswagen Vento Cup 2016 title by clinching the pole position in qualifying. Having set pace in both the free practice sessions, Ishaan was over a second faster than the pack in qualifying as well and recorded the fastest lap time of 2:25.938 minutes.
Delhi driver Karminder Singh would be driving the first race of this weekend from the second position on the grid. With mere 34 points separating him from the leader Ishaan, Karminder is determined to give all that it takes. After missing last season's win by a small margin, Karminder would definitely want to move past the second position and clinch the title in this season of Volkswagen Vento Cup.
Guest driver Rishaad Mody finishes a surprise third in the qualifying adding a good twist to the upcoming race weekend. Goa's Keith Dsouza qualifies with lap time of 02:29. 288 minutes joining Rishaad to form second row on the start grid.
Volkswagen Vento Cup 2016's last round will be organised at the Buddh International Circuit, Greater Noida with the first race on 01st October at 11:35 am followed by the second one on 02nd October at 10:30 am.
Volkswagen Vento Cup 2016 – Round 4: Qualifying Results
| | | | |
| --- | --- | --- | --- |
| Sr. No. | Car Number | Name | Best Lap |
| 1 | 8 | Ishaan Dodhiwala | 02:25.938 |
| 2 | 16 | Karminder Singh | 02:27.252 |
| 3 | 21 | Rishaad Mody | 02:28.942 |
| 4 | 11 | Keith Desouza | 02:29.288 |
| 5 | 10 | Arfath Mohammad | 02:29.420 |
| 6 | 12 | Gowdham Murugan | 02:29.728 |
| 7 | 15 | Affan Sadat Safwan Islam | 02:30.072 |
| 8 | 7 | Aditya Vijay Pawar | 02:30.128 |
| 9 | 17 | Arunshowry Vallabhaneni | 02:30.437 |
| 10 | 5 | Jeet Jhabakh | 02:30.556 |
| 11 | 1 | Rashad Khan | 02:32.063 |
| 12 | 6 | Hatim Shabbir | 02:32.153 |
| 13 | 22 | Simran Rastogi | 02:32.798 |
| 14 | 3 | Amit Mete | 02:33.048 |
| 15 | 9 | Sree Venkata Teja | 02:33.119 |
| 16 | 19 | Shreyas Venkatesh | 02:45.133 |
| 17 | 20 | Pradeep Rao | DNQ |
| 18 | 18 | Niranjan Todkari | DNQ |