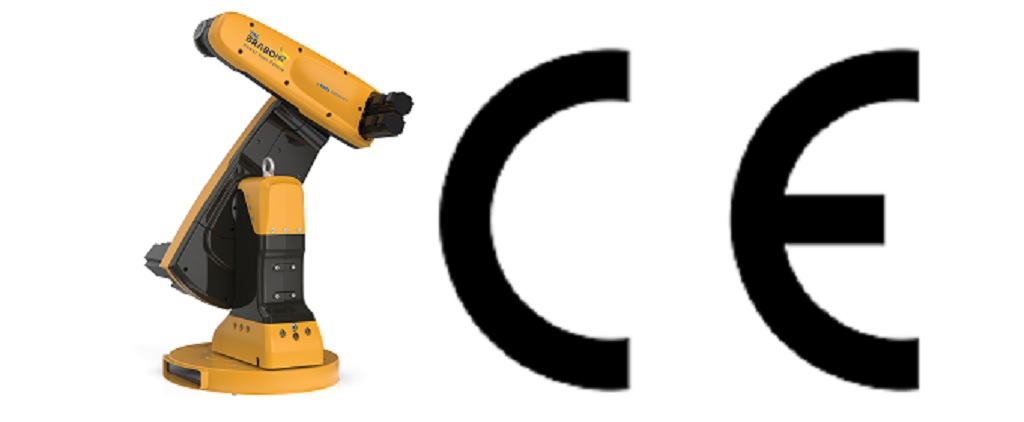 Obtains "CE" certification for operations in European manufacturing industries
Mumbai, April 02, 2017: After having successfully demonstrated the country's first Made-in-India Robot called 'BRABO', at the 'Make in India Week' held last year, TAL Manufacturing, a wholly owned subsidiary of Tata Motors, today announced having received "CE" certification for the BRABO, for commercial sale of the Robot in Europe.
An innovative new concept developed from an industrial user perspective to automate micro, small and medium enterprises, the TAL BRABO now complies with essential requirements relevant to European health, safety and environmental legislation, permitting export of the TAL BRABO Robot to customers in Europe
Designed indigenously the BRABO can used to create efficiencies right from raw material handling, until packaging of finished product and can be programmed to operate 24/7 in all situations, for continuous production, with a high degree of flexibility and even perform complex functions cost effectively. The BRABO can be used for varied applications for tasks like pick & placement of materials, assembly of parts, machine & press tending, as a sealing application, camera and vision based jobs etc. The BRABO can also complement human workforce by taking over dull, dangerous and monotonous jobs.
Mr. Amit Bhingurde, COO, TAL Manufacturing & Solutions Limited, said, "We are proud to receive CE certification for the BRABO a milestone which is a testament to TAL's manufacturing's world-class engineering solutions, not just for India, but for Europe and the rest of the world. With this certification we have raised the bench mark for the BRABO to deliver solutions to global businesses, steering towards automation, including that of labor-intensive industries, freeing up precious manpower time in other areas of business, to transform businesses into technologically advanced ecosystems. The BRABO is a cost-effective solution and we believe, over time it will become the preferred option for businesses who hope to bring in automation. We are eager to begin our commercial launch in Europe."    
The BRABO was designed and styled in house at TAL Manufacturing and Tata Elxsi respectively, while manufacturing of some critical parts was done at Tata AutoComp. At TAL's manufacturing facility in Pune, a Demo Facility has been set up where robots perform multiple applications like, sorting with vision system, press tending, gluing sealing, machine tending, pick & place, welding and various other applications.
With the BRABO, TAL Manufacturing will focus on automotive, electronics, logistics, food, packaging, pharmaceutical and other industries. The current list of BRABO customers includes TATA Motors Limited, Mahindra & Mahindra, Diebold, CPG Industries, Hydromatik, SGK Industries, RTA Spa Italy, BITS Dubai Campus, Suparna Plastics, Micromax Systems, Twin Engineers, AM Ecosystems & Kaziranga University
About TAL Manufacturing Solutions Limited:
TAL Manufacturing Solutions Limited, a TATA Enterprise, is a wholly owned subsidiary of TATA Motors and is one of the leading companies in India, successfully delivering manufacturing solutions for over 40 years to customers in Automotive and Heavy Engineering and more recently, to Robotics, Aerospace and Defence sectors. Telco Automation Limited (TAL) was formed in 2000, by merging two mother divisions of TATA Motors- Machine Tools and Growth. The ones that designed and built the machines, equipment and automation requirements of TATA Motors, during its setup of manufacturing facilities. This model was followed by TATA Motors in the 1960's and 70's, to ensure lower cost of capital acquisition by minimizing imports of such machines and equipment and thereby build vehicles at prices that were affordable to Indian customers.