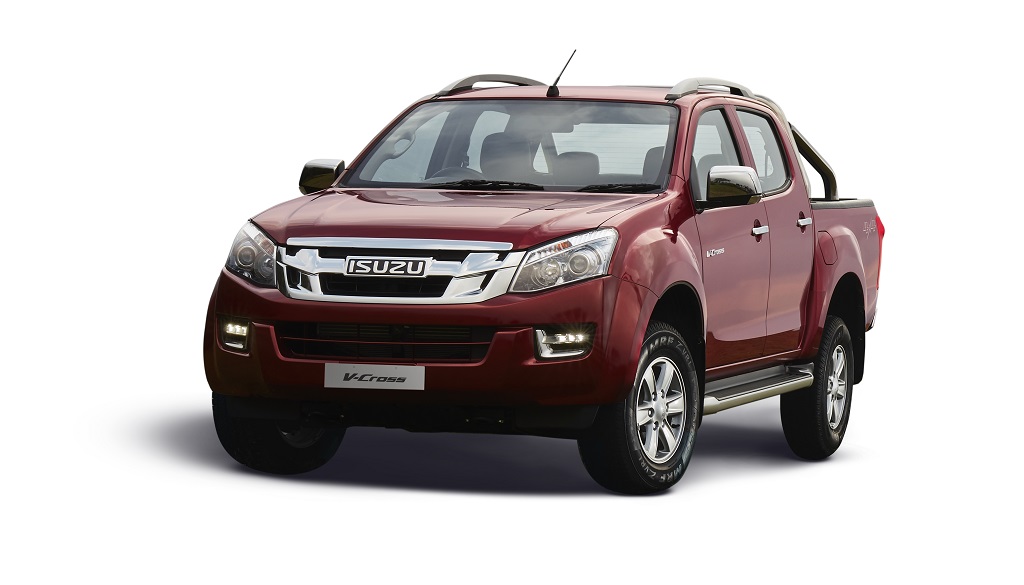 The National Procurement Portal of India will provide access to 'India-made' ISUZU D-MAX Pick-up range to all government departments.
Vehicle models priced uniformly across states
13 February 2019, New Delhi: India-made ISUZU D-MAX Pick-ups will now be available directly to government departments and public sector units through Government e-Marketplace (GeM). The central and state government establishments can now directly procure from the range of globally renowned ISUZU D-MAX Pick-ups, through the centralised GeM Portal, which includes the full-fledged commercial Pick-up – D-MAX Regular Cab Flat Deck (High-Ride variant), 5-seater multi-utility Pick-up – D-MAX S-CAB (Standard & High-Ride variants) and the versatile adventure utility Pick-up – D-MAX V-Cross (Standard and High-Grade variants).
Uniformly priced across all states, the e-Marketplace platform will enable Isuzu Motors India to seamlessly cater to the varying transportation requirements of the centre-and state-level government departments. Key sectors under the ministry of agriculture, aviation, chemicals & fertilizers, defence, food & public distribution, road transport & highways, mining, petroleum, shipping, railways, rural development and tourism, besides many other central and state departments, would significantly add value to its functions with the range of durable, reliable and performance-oriented ISUZU D-MAX Pick-ups.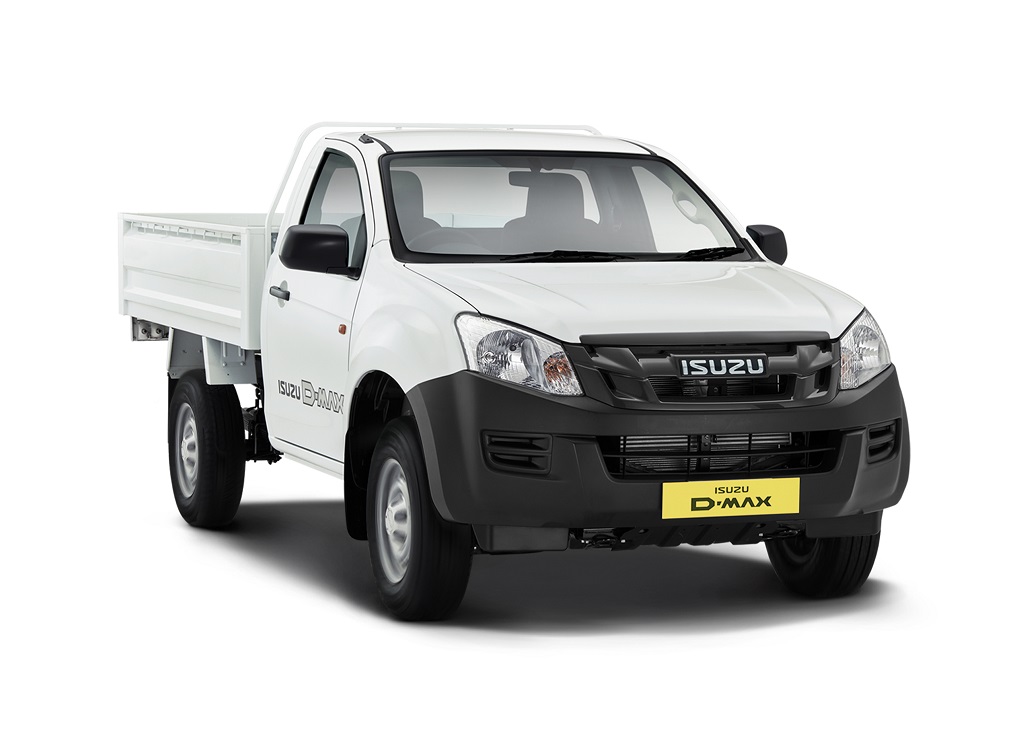 Speaking on the development, Mr. Naohiro Yamaguchi, Managing Director, Isuzu Motors India, said, "ISUZU products have always been a preferred choice for many government corporations across various emerging and developed markets globally, thanks to the 'truck DNA' that exudes durability and reliability across our product line-up. India-made D-MAX Pick-ups have been widely accepted by many Indian customers, including fleet owners, who are witnessing a significant value addition to their business. Now, with the approval from GeM, we are fully ready to serve the governments' with our comprehensive D-MAX product range."
Government e Marketplace (GeM) facilitates online procurement of common use Goods & Services required by various Government Departments / Organisations / PSUs. GeM aims to enhance transparency, efficiency and speed in public procurement. It provides the tools of e-bidding, reverse e-auction and demand aggregation to facilitate the government users, achieve the best value for their money. The purchases through GeM by Government users have been authorised and made mandatory by Ministry of Finance by adding a new Rule No. 149 in the General Financial Rules, 2017.
(Source: www.gem.gov.in)
Product Information:
ISUZU D-MAX Regular Cab:
The ISUZU D-MAX Regular Cab, a single cabin pickup, is a tough, powerful and reliable workhorse that is globally known for its performance and life-long durability. The Regular Cab Flat Deck variant excel in meeting the wide range of applications in commercial transportation and is powered by legendary ISUZU engine, larger loading deck and a host of advanced features.
The company offers 'D-Serve' package at no additional cost for Regular Cab variants till March 31, 2019. The package provides Free Periodic Maintenance for 3 years / 100,000 kms (whichever is earlier) – includes PMS parts, lubricants, related labour costs and certain wear & tear items. This excludes accidental damage related repairs. (Terms & Conditions apply.)
ISUZU D-MAX S-CAB:
The ISUZU D-MAX S-CAB, a 5-seater Pick-up, offers a unique combination of Space, Performance and Strength in Smart proportions. It caters to the evolving needs of institutions and businesses that require movement of materials and crew seamlessly to a site. Available in Standard Ride and Hi-Ride variant, the S-CAB is a perfect answer for modern day transportation with enhanced features for safety, comfort and convenience.
ISUZU D-MAX V-Cross:
The ISUZU D-MAX V-Cross is India's First Adventure Utility Vehicle, and caters to those buyers who seek a 5 seater Pick-up with 4WD capability, ready to perform on any terrain. The V-Cross comes with a highly capable shift-on-fly 4WD system, modern SUV features and a large deck. Available in High and Standard grade variants, the new V-Cross comes with additional features such as – Electronic Stability Control (ESC) with Traction Control System (TCS), Auto Cruise Control, Daytime running lamps (DRL), LED Tail lights, Rear view camera, 2-Din touchscreen entertainment system and Side-step.
About Isuzu Motors India Pvt. Ltd.
Isuzu Motors Limited, Headquartered in Tokyo, Japan is a global manufacturer of light, medium and heavy commercial vehicles, utility vehicles and diesel engines. With operations in 25 countries, selling in more than 100 countries worldwide, the company is a leader in pick-ups and utility vehicles in many markets. The company manufactures and sells over 6 lakh units annually, across the world.
Isuzu Motors India Private Limited (IMI), a subsidiary of Isuzu Motors Limited, Japan, was established in August 2012. Headquartered in Chennai, the company sells the popular ISUZU D-MAX V-Cross – India's First Adventure Utility Vehicle and the ISUZU mu-X, premium 7-seater SUV in the personal vehicle segment and variants of ISUZU D-MAX pick-ups for the commercial segment. ISUZU vehicles are known for their reliability and performance around the world. Renowned the world-over, ISUZU vehicles are gaining huge significance in the Indian market as well, thanks to the 'value proposition' it offers the customers.
Isuzu Motors India manufactures these products at its new manufacturing plant in Sri City, spread over an area of 107 acres in the state of Andhra Pradesh. The company began its manufacturing operations in April 2016, with strong focus on quality and commitment to Indian market. Isuzu Motors India began its vehicle production with high levels of localisation at Start of Production (SoP) and aims to increase it in future.
The company has dedicated dealer touch-points, conveniently located in 44 locations across the country. For more information on the company, and its products/services, please visit – www.isuzu.in