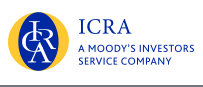 Over the next three years, ICRA expects the domestic tyre demand to report a 6-7% volume growth, supported by a broad based revival in Automotive OE demand. Pick up in rural expenditure with good monsoon would translate into higher OEM demand for the rural centric two-wheeler (2W) and tractor segments. Growing fleet on ground and higher miles driven/freight moved would drive replacement sales.
Domestic tyre makers have invested significant amounts in new capacities in Truck & Bus Radial (TBR) and 2W segments, over the last several years. As a result, between FY2010 and FY2016, the industry witnessed the completion of investments worth over Rs. 200 billion. However, with increasing influx of cheaper Chinese tyres and uncertain input price trends, the industry is now looking to consolidate operations and optimally utilize the recently installed capacities. Therefore, no major new capacity addition plans have been announced by tyre majors over the past few months. That said, projects worth over Rs. 80 billion (capex undertaken 2-3 years back) are expected to be completed over the next 12 months which should help tyre makers gear up to meet the likely rise in demand.
"The Truck & Bus Radial segment has seen Rs. 350 billion worth capacities over the last five to six years – this segment may get impacted if imports from China increases further", says Subrata Ray, Senior Gr Vice President, ICRA Ratings.
Largely in line with ICRA research estimates, revenues in the domestic tyre industry (ICRA's sample of seven major tyre companies) de-grew by 2%, led by a 6%-8% fall in realizations although volumes grew by 4%-5%. The industry benefited significantly from the fall in input costs; Natural Rubber prices fell by 15% during FY 2016 leading to a 470 bps operating margin expansion to 19.1%. This was despite the increase in employee expenses.
"While industry wide revenues are expected to grow by 9% during FY2017, supported by around 6-7% growth in volumes, operating margins are expected to contract by 250-300 bps with a modest increase in raw material (RM) prices, hike in wage costs and increased fixed costs (with large capacities getting commissioned)", says Subrata Ray, Senior Gr Vice President, ICRA Ratings.
"Following an outlay of Rs. 39 billion in FY2016, the tyre industry is expected to witness a cumulative spend of Rs. 86 billion in the next three years (FY17-19). However, given the large cash balances, net debt position is expected to be moderate and the capitalization and coverage indicators are expected to remain healthy. Overall, the credit profile of the tyre industry is expected to remain stable; key headwinds however include slower than expected demand growth, any sharp increase in raw material prices and intensifying competition from China", says Subrata Ray, Senior Gr Vice President, ICRA Ratings.