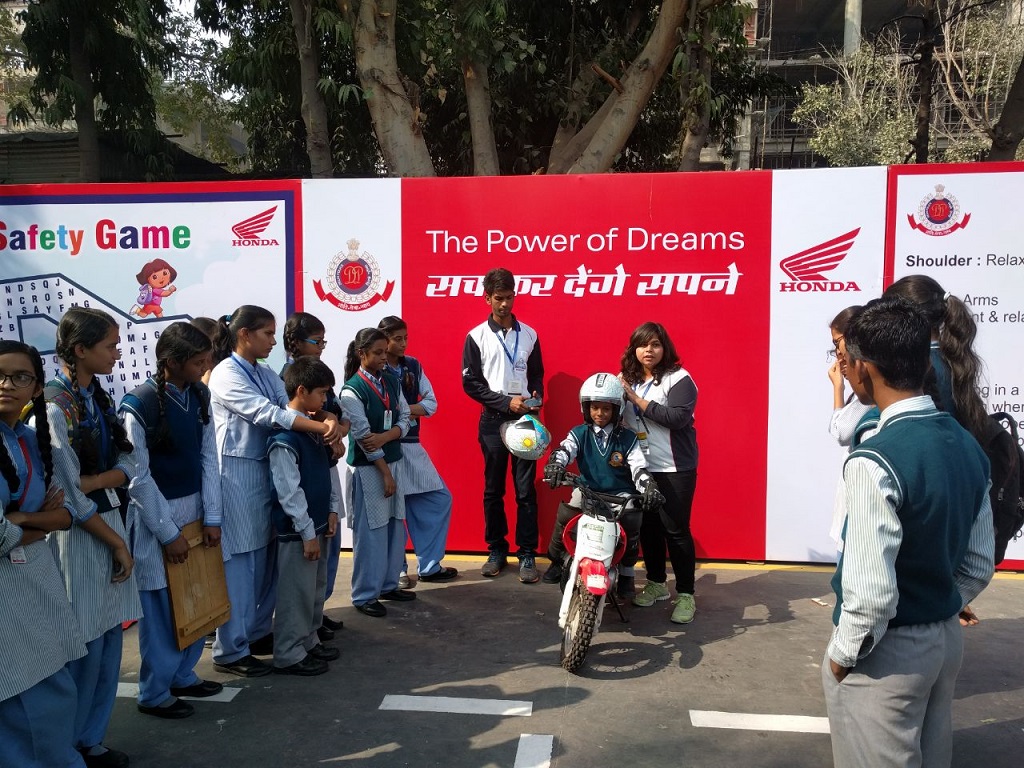 Successfully trains more than 1500 adults and educates over 2500 children on the importance of safe riding
Organised road safety promotion drive in association with Delhi Traffic Police
Engaged children and adults through various innovative and interactive activities
New Delhi, November 27, 2016: Setting a new milestone in promoting road safety as a responsible corporate, Honda Motorcycle & Scooter India Pvt. Ltd. (HMSI) continued to reinforce its initiative by training more than 4000 individuals at the India International Trade Fair (IITF) 2016. Honda 2Wheelers in association with Delhi Traffic Police participated in the 36th India International Trade Fair 2016 held at Pragati Maidan, New Delhi to educate citizens about the importance of road safety.
Since the beginning of its operations In India, Honda is devoted to make Safe Riding an everyday habit of riders through 'Road Safety Programme'. The Company organised various innovative road safety activities for visitors of all age groups at the pavilion. Honda's safety instructors successfully trained more than 1500 adults and over 2500 children at IITF 2016.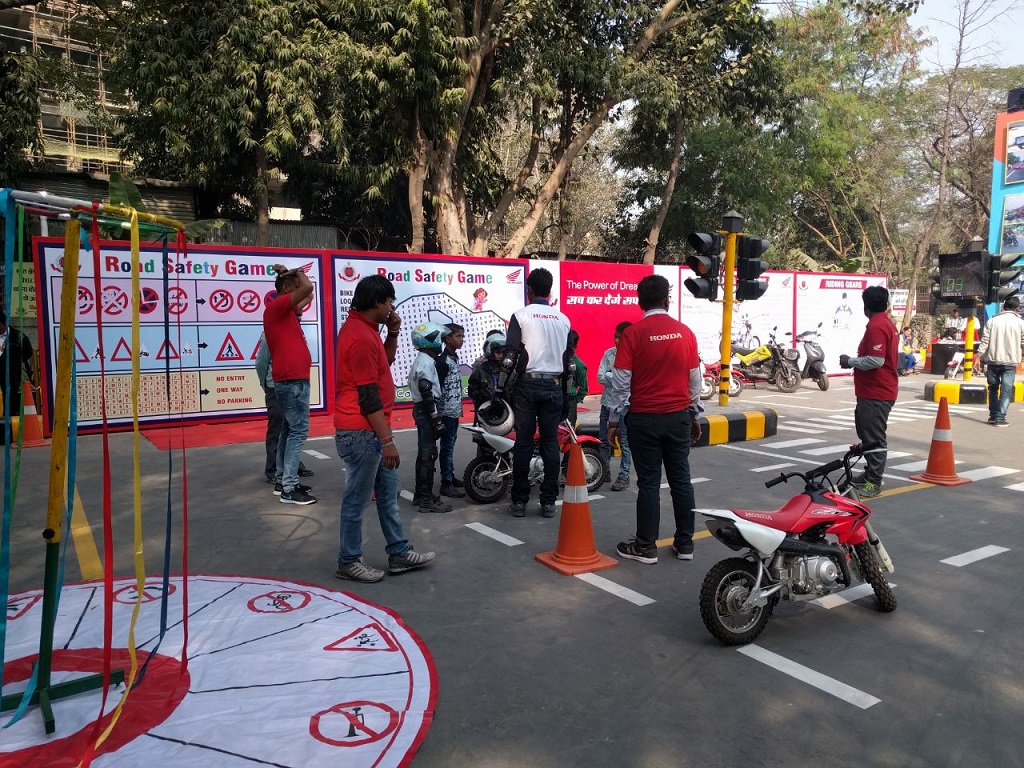 Children in the age group of 5-6 years were educated on road safety through primary activities like role plays and interactive road safety digital games. A special drawing competitions were also organised, giving participants a chance to win exciting prizes. To make it a more memorable experience for children, Honda added fun element in the form of family photo booths and a special Digital Selfie Zone.
Honda CRF 50 training motorcycles were present to help young minds (9-12 years) to understand the basics of handling a 2Wheeler machine in a protected and controlled environment. Honda also conducted various road safety games for adult visitors.
Riding trainer (also present at all Honda Exclusive Authorised Dealerships) helped aid riders above 16 years of age to experience over 100 possible dangers on the road. This virtual experience increases the ability to predict and react to traffic hazards by creating awareness and knowledge about potential risks and solutions.
Excerpts from the company:
Speaking on this occasion, Mr. Y.S. Guleria, Senior Vice President – Sales and Marketing, Honda Motorcycle and Scooter India Pvt. Ltd., said "We are actively participating in IITF along with Delhi Traffic Police for over a decade now. For us at Honda, road safety is pivotal and top most priority. As a responsible corporate, we are committed towards promoting road safety awareness amongst citizens of the country. Our association with the India International Trade Fair helps us reach out to a large number of people and promote good riding habits amongst them."
Honda's Road Safety commitment:
For Honda, road safety is a global priority since 1970. In India, in our 15 years operations, we have educated more than 8 lakh people of all age groups on safe riding. Honda has trained more than 3 lakh people at its 10 traffic training parks across India. These include: Hyderabad, Chandigarh, Jaipur, Bhubaneswar, Cuttack, Yeola (Nashik), Indore, two parks in Delhi and Ludhiana.