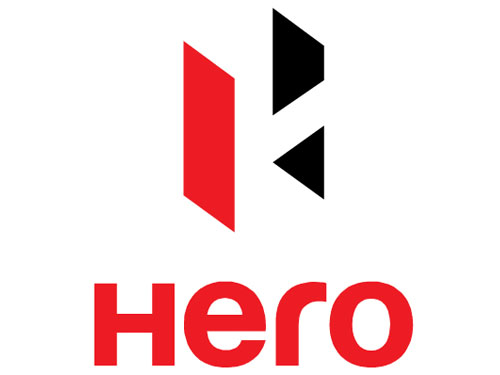 Clocks 14% growth in March with 606,542 units sales
Sells six-lakh plus two-wheelers in a month for the third time in FY-16
"Closing the financial year (FY) 2015-16 with augmented leadership at home and expanded global footprint – five years since we commenced our solo journey – is a matter of immense pride and satisfaction for all of us at Hero MotoCorp. In the past five years, we have consolidated our leadership in the face of a volatile market and intense competitive environment, even as Brand Hero has become globally known, with presence in about 30 countries across Asia, Africa and Central & South America. 
 FY '16 has also been a landmark year for us as we achieved several 'firsts' in our solo journey – launched our first in-house developed products, commissioned our first overseas manufacturing facility and began operations at our world-class 'Center of Innovation and Technology' at Jaipur. In addition to our continued leadership in the 100cc motorcycle segment, we also further augmented our leading position in the 125cc segment. We backed these achievements with strong financial results as well.
The industry witnessed mixed fortunes in FY '16 with sales looking up in the second half of the year. Timely measures by the government and a good monsoon will be essential in sustaining this positive trend. The journey from here promises to be even more exciting as we gear-up to launch our in-house developed products."
Pawan Munjal Chairman, Managing Director and CEO, Hero MotoCorp
Hero MotoCorp Ltd (HMCL), the world's largest two-wheeler manufacturer, capped-off yet another year as the dominant market leader in the country with a sturdy sales performance.
Sustaining its strong sales performance over the past two quarters, HMCL sold 606,542 units in the month of March, registering a growth of 14% over the corresponding month last year when the company had sold 531,750 units.
The company sold 6,632,322 units of two-wheelers during FY '15-'16. It had sold 6,631,826 units in the previous fiscal FY '14-'15.  
In addition to the continued success of its popular brands, the Splendor, Passion and HF Deluxe, Hero MotoCorp also gained significant traction in the 125cc segment with its Super Splendor and Glamour brands and maintained its leadership in this segment as well.
In the scooter segment as well, the company has been consistently clocking impressive numbers month on month, thanks to the immense popularity of Maestro Edge and Duet. Both these scooters are now available in all markets across the country.
With strong sales performance in March, Hero set yet another benchmark by exceeding the landmark of 6-lakh plus monthly sales thrice in a single financial year – March, 2016 (606,542), October, 2015 (639,802) and September, 2015 (606,744).
Key Highlights FY '16
Global Foray
·         The first overseas manufacturing facility of HMCL becomes operational in Colombia in September

·         The global footprint expanded to 30 countries across the globe

New Facilities
·         A major landmark in the company's history, the Hero 'Centre of Innovation and Technology' in Jaipur, commences operations
Product Launches
·         The first in-house developed products – Maestro Edge and Duet – introduced in the market in October; significant market share gain since

·         Maestro Edge goes on to become the 'Most Awarded Scooter' in the country during the year

·         Upgraded and contemporary new avatars of Hero's successful brands Splendor PRO, Passion PRO and Xtreme Sports launched

Sales Performance
·         Hero further augments leadership position in the market with three months of 6-lakh plus sales during the year

·         The company gains market share in the scooter segment with the strong sales of the new scooters