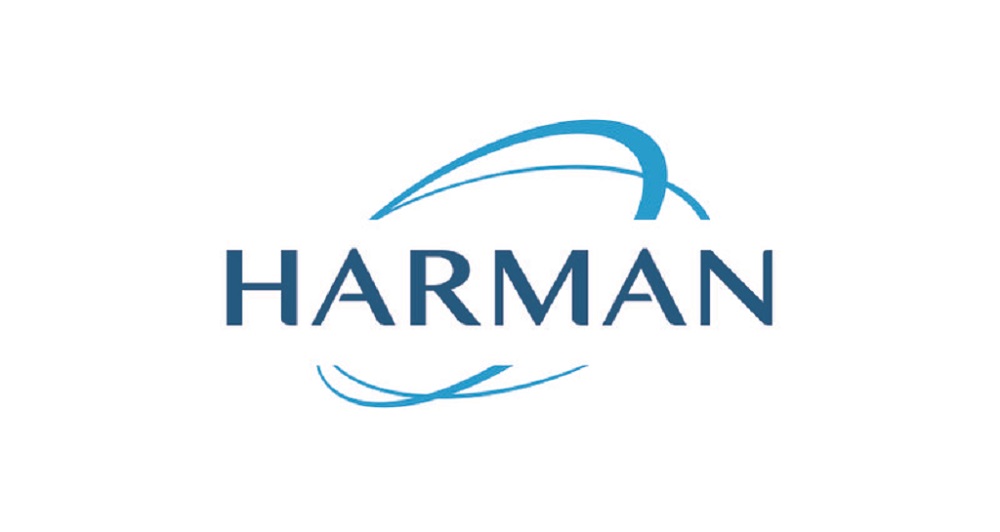 HARMAN Leads in Product Development and Software Platform Engineering 
HARMAN (NYSE: HAR), the premier connected technologies company for automotive, consumer and enterprise markets, announced today that it has been named  the undisputed Internet of Things (IoT) service provider by  leading management consulting firm Zinnov. HARMAN emerged as the top leader in both the Product Development Engineering and Software Platform Engineering & Management categories in the Zinnov Zones IoT ratings 2016.
The Zinnov Zones 2016 – Internet of Things Technology Services is a first-of-its-kind, detailed analysis of over 30 services providers. The independent analysis rated each provider on their IoT Technology Services competency across several segments: advisory & consulting, product development engineering and managed services to analyze the overall position of a service provider. This rating enables business leaders across industries to make informed decisions in partner selection across geographies for their IoT led product and service initiatives.
HARMAN went through an extensive process that included analyst briefings, customer references and demos, earning Zinnov's top position as the leading IoT Service Provider. HARMAN partners with customers to accelerate the transformation to the connected world with its expertise in Mobile, Cloud, Analytics, Agile Development and Minimal Viable Product procedures. With more than 400 customers in the automotive, telecom, ISVs, retail, consumer electronics and IoT markets, HARMAN Connected Services has successfully driven the following projects:
1,000+ Android projects successfully managed and developed
300+ handset firmware projects managed and developed
2 billion OTA software-enabled devices deployed
10,000 OTA software-enabled vehicles deployed
Industry giants like Google and Microsoft have recognized the efforts of HARMAN's more than 1,200 IoT specialists propelling the industry forward in segments such as retail, healthcare, financial, ISVs, gaming and energy & infrastructure.
"We're very proud that Zinnov has validated our efforts and recognized HARMAN once again, this time as the  gold standard for its newest area of analysis: the Internet of Things," said Sanjay Dhawan, President, HARMAN Connected Services. "Based on Zinnov's findings, the IoT Technology market is expected to grow by 16 percent by 2017. I'm confident that HARMAN's partnerships with technology leaders, along with our breadth of services, will allow us to continue driving the IoT megatrend."
"It's clear that HARMAN Connected Service is making a name for itself in the market by creating standards in IoT to enable interoperability of billions to connected devices. We're looking forward to watching HARMAN continue to grow as a standout player," said Sidhant Rastogi partner & practice head, Zinnov
About Zinnov
Founded in 2002, Zinnov is headquartered out of Bangalore with presence in Houston, Silicon Valley, and Gurgaon. In over a decade, Zinnov has built in-depth expertise in engineering and digital practice areas. We assist our clients in globalizing their operations and maximizing their footprint by:
– Effectively leveraging global resources for engineering, IT, digital and business Ops for higher throughput – innovation, productivity, cost savings
– Enabling companies to focus on new product development and core business processes by finding the best partners
– Growing revenue for their products and services in India and other emerging markets
With our team of experienced professionals, we serve clients in software, automotive, telecom and networking, semiconductor, consumer electronics, storage, healthcare, banking, financial services and retail verticals in US, Europe, Japan and India.
About Harman
HARMAN (harman.com) designs and engineers connected products and solutions for automakers, consumers and enterprises worldwide, including connected car systems, audio and visual products, enterprise automation solutions and connected services. With leading brands including AKG®, Harman Kardon®, Infinity®, JBL®, Lexicon®, Mark Levinson® and Revel®, HARMAN is admired by audiophiles, musicians and the entertainment venues where they perform around the world. More than 25 million automobiles on the road today are equipped with HARMAN audio and connected car systems. The Company's software services power billions of mobile devices and systems that are connected, integrated and secure across all platforms, from work and home to car and mobile. HARMAN has a workforce of approximately 29,000 people across the Americas, Europe, and Asia and reported sales of $6.9 billion during the 12 months ended June 30, 2016. The Company's shares are traded on the New York Stock Exchange under the symbol NYSE:HAR.