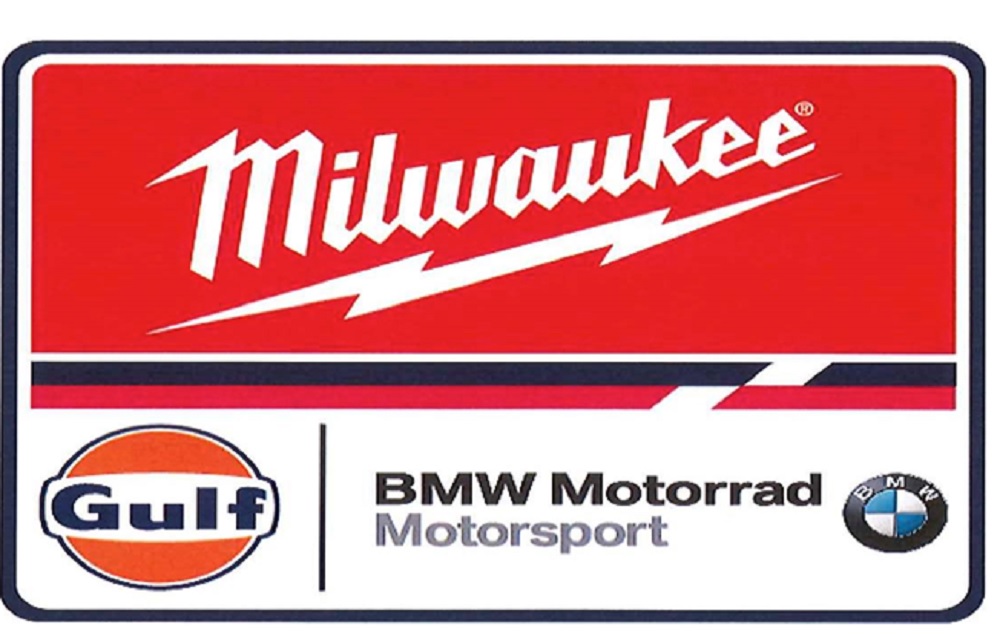 The Gulf Oil International Group is delighted to announce a new long-term technical partnership with the Milwaukee BMW World Superbike Team, commencing this season.
BMW's new manufacturer-backed race squad is run by Shaun Muir Racing, based in Yorkshire, England. Assisted by Gulf, the multiple British Superbike winners are stepping up into the World Superbike Championship in a deal which will initially run for three seasons.
It marks Gulf's debut in this highly competitive world series. "Gulf has a long history of success in four-wheeled motorsport, but in many markets around the world, the motorbike sector is our number one product area," explains Gulf Vice President International, Frank Rutten. "We have therefore been searching, for a while, for a motorcycle partnership at World Championship level and we wanted to be in superbike racing because of the bikes' direct relationship with road machines. So, the opportunity of working alongside Milwaukee Power Tools, in this BMW Motorrad works-sanctioned team, is one that truly excites us, on many different levels."
Gulf branding will be prominent on the 1000 RR BMW bikes as well as on team leathers, team wear, pit garage set-up and the team transporter. Gulf will be providing product for the team and will be looking to heavily promote its new world superbike programme across its global network of lubricant and fuel retail licensees.
"Milwaukee BMW is thrilled to have secured Gulf as a partner" enthuses Team Boss, Shaun Muir. "The Gulf brand has a magic unlike any other oil brand and, obviously, has an incredible history in motorsport. This partnership marks the start of a whole new chapter for Gulf that we hope will be both long and successful. Obviously, to have a world leader in Lubricants and Fuels on board as a partner is very exciting for the team."
The two-bike team features current British Superbike Champion, Josh Brookes, as well as former Moto GP star, Karel Abraham, who is making the transition into world superbikes after five years in Moto GP, and whose signing shows the intent of the team to field a top class rider line up.
The official Milwaukee BMW unveiling and launch will take place on Wednesday 24th February at Phillip Island, Australia, after the final pre-season test at the circuit.
The 14 round championship covers four continents, features a championship race on both Saturday and Sunday and kicks off at Australia's Philip Island circuit, close to Melbourne, over the weekend of February 26-28.