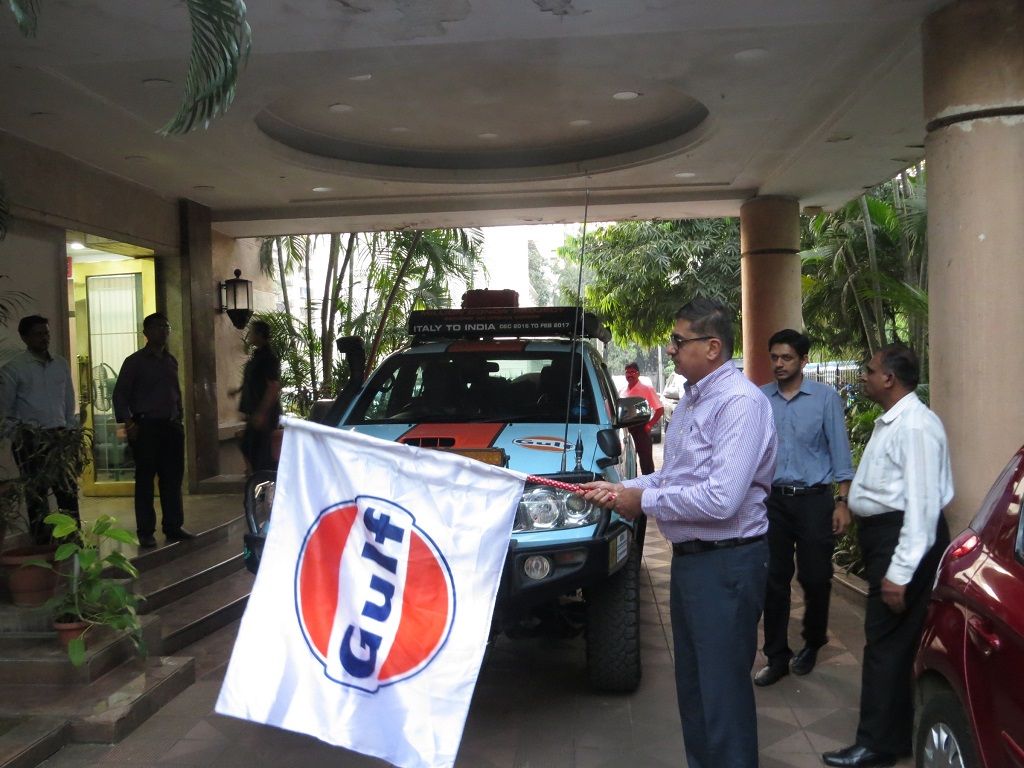 Partners with Mr. Anil Srivatsa's organ donation drive across Europe & Asia
Mumbai, December 1, 2016: Gulf Oil Lubricants India, one of the leading and fastest growing private lubricant brands of the country, today said it is proud to partner with the 'Gift of Life Adventure', a unique endurance journey across two continents—Europe & Asia. The drive is undertaken by Mr. Anil Srivatsa, to amplify the message of organ donation and to reach out to potential donors across the globe.
Mr. Anil Srivatsa will use Gulf Oil's lubricants which is known for its 'Quality, Endurance and Passion'. The 'Gift of Life Adventure' is a 20,000 kms road trip that passes through some of the harshest terrains with extreme climatic conditions. The team will be provided with a Gulf-branded specially modified Sports Utility Vehicle (SUV) along with specially manufactures high performing lubricant across for the entire journey.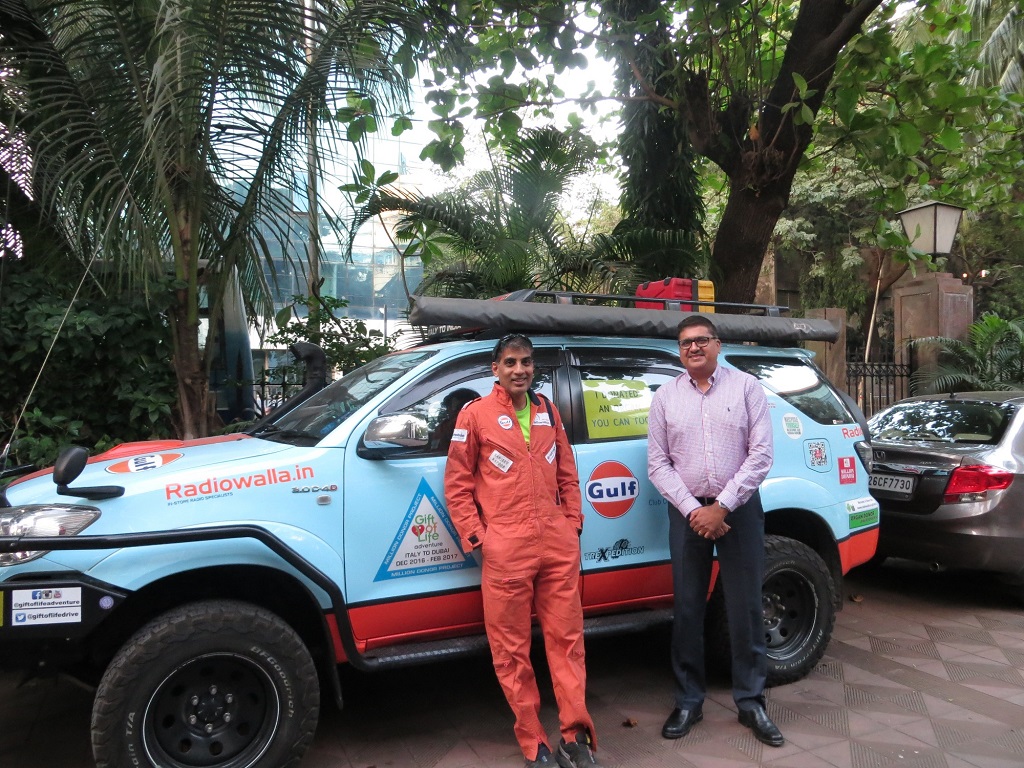 Organ donation is a noble cause and requires selflessness and courage, Mr. Srivatsa, himself an organ donor, has also launched the 'Million Donor Project' app (Android). The app allows a potential donor to sign up for organ donation of his/her choice.
The 'Gift of Life Adventure' team will drive from Catania, Italy to Bangalore, India via Iran, Dubai and Mumbai. The team flags off the drive on December 24th 2016 and will arrive in Bangalore by mid-February 2017.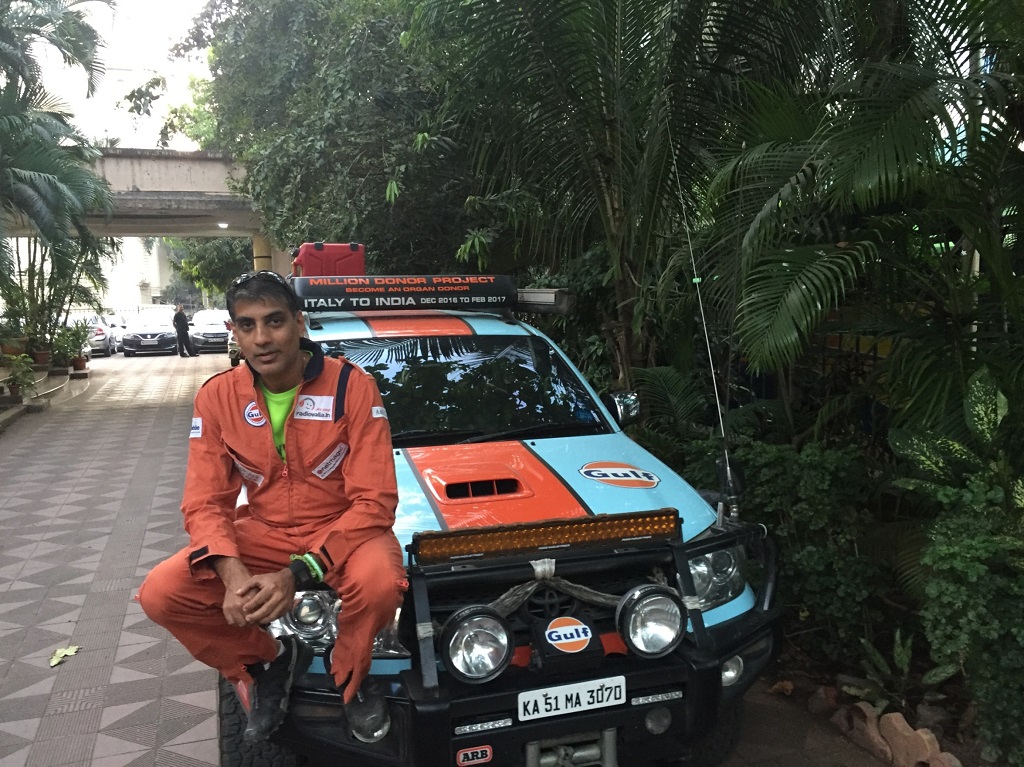 Follow the 'Gift of Life Adventure' journey through photographs and videos on Gulf Oil Lubricants India:
Facebook: https://www.facebook.com/GulfOilIndia/
Instagram: https://www.instagram.com/Gulfoil.india/
Website: http://www.gulfoilindia.com/
About GOLIL
Gulf Oil Lubricants India Limited (GOLIL), part of Hinduja Group, is an established player in the Indian lubricant market. It markets a wide range of automotive and industrial lubricants, greases, 2-wheeler batteries, etc. Today, the Gulf brand is present in more than 100 countries across five continents with values of 'Quality, Endurance & Passion' as its core attributes. The Gulf Oil International Group's core business is manufacturing and marketing an extensive range consisting over 400 performance lubricants and associated products for all market segments.